Este articulo esta disponible en: Español
This post is sponsored by Colgate #TimeToSmile all opinions are my own.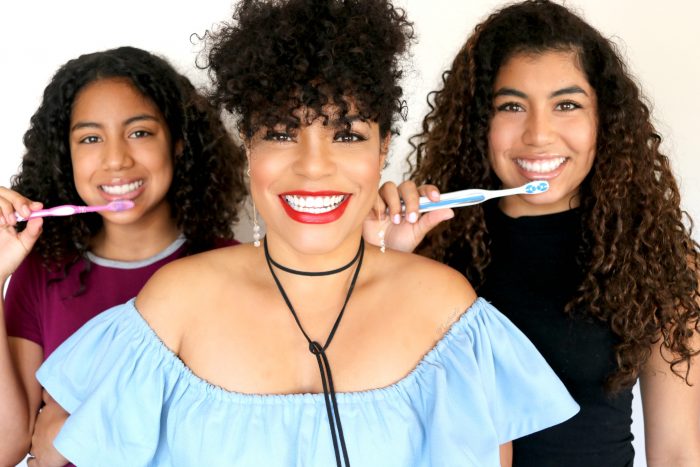 Do you know how many selfies are shared daily on social media? probably hundreds of thousands, every happy moment is the right time to grab our phone and snap a photo. If you love to take pictures of you and your family, now you can share more time, share more smiles, learn how to have great oral care, and donate for a good cause, how? keep reading.
Oral care is very important in my household, you have heard me say it so much and I will keep on saying it. As a mom, I believe that it is very important to teach a good oral care to our children at a very young age. The same way I do tutorials on how to have amazing curly hair, the same way I believe that nothing compliments our beautiful natural hair more than a perfect smile.
Colgate has the same beliefs I do, and this month, in celebration of its annual Oral Health Month program they have teamed up with the American Dental Association (ADA), in an effort to educate U.S Hispanic families about the importance of proper oral care and improve oral health.
Now through June 30, the "Share More Time, Share More Smiles" campaign invites families to share more time, moments, and smiles together on social media using the hashtag #TimeToSmile.
For each image liked, shared, or posted on social media tagged with the hashtag #TimeToSmile, Colgate will donate $1 to the ADA Foundation's Give Kids A Smile® program that provides free oral health care, education, and screening to underserved children.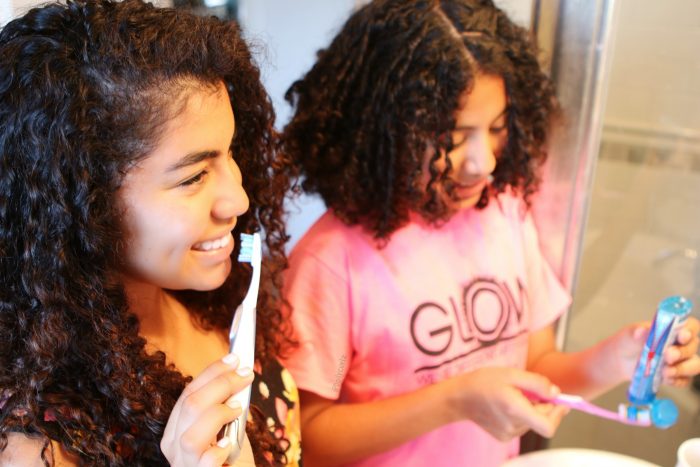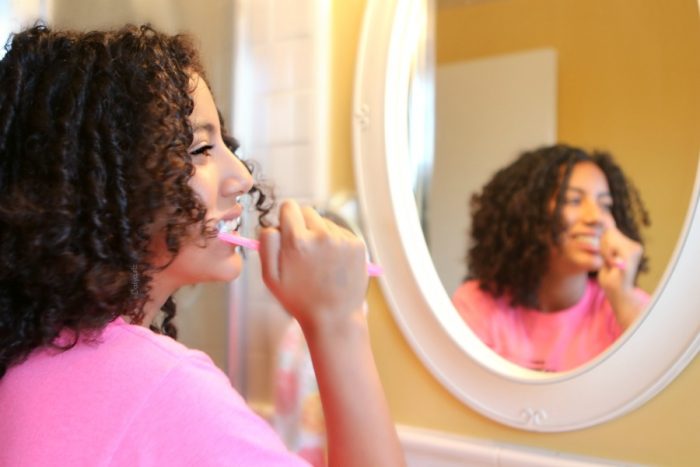 If you need help to teach your kids a good oral health, make sure to check colgate.com/sonrisas here you can find bilingual oral health education materials such as a sharable infographic, activity sheet for kids all ages, and other oral care resources.
A Good oral health will give your child the confidence they need to be successful in school and life in general, plus it will make them smile more which is proven to lead to a happier live.
Get ready to Snap that photo and share more time and more smile with the hashtag #TimeToSmile. Remember that for every post, Colgate will donate $1 to the ADA Foundation's Give Kids A Smile® program*. Now that is a good reason to smile.
*Between June 1, 2017 and June 30, 2017, Colgate-Palmolive will donate $1.00 to the ADA Foundation's Give Kids. A Smile program, with a minimum donation of $10,000 and a maximum donation of $40,000, for each share/like of the video content or picture that is shared on Facebook, Twitter, Instagram, or Google+ with #TimetoSmile. . No purchase required.
Este articulo esta disponible en: Español