First watch the video, to see my live results☺. I was a little worried because it said clearly on the box "DO NOT USE ON HENNA COLORED HAIR" ahhhhh what if my hair turned purple or I get bald?lol. But I went for it anyway, and if you are asking yourself why this color system is not recommended after henna, and the possible consequences read
this post
where I break it down
HERE
.
Before I start, let me give you some of my facts:
I have been doing henna for a few years now.
I have a lot of grey hair and that's the reason you will notice hight lights on my hair.
SheaMoisture did not pay me for this post (Not that I wouldn't take it, hhahhahha) but they did send me the hair color system for my editorial consideration, so if my hair turned purple or fall down it is my own responsibility.
Do a strand test before using it. (I didn't)
I sealed my hair with the Reconstructive Finishing elixir.
I used the Raw Shea Restorative conditioner as a leave in
After a while I decided to use a large brush and pour the color in a bowl; it was easy for long hair like mine.
My hair got a lot darker and shinier.
The color used was " Medium chestnut Brown" and two boxes was necessary to color my hair. All colors and details about this system HERE 
sheaMoisture hair color system
 MY THOUGHTS, 
Not strong, penetrated smell as the other color sytems.
The presentation of the boxes are just adorable and well focused to celebrate curly, natural hair.
The details is everything for me: the cute satin bag (it looks like a present), the little but enough sample products inside, the clear instructions.
The softness of the product is just AMAZING, my hair was so soft that at first I questioned if it really works, lol.
100% grey hair coverage.. 
I was ready to go in one hour, including drying my hair.
After SheaMoisture hair color
 To be honest with you I think SheaMoisture did a terrific job with this color system, and if I have to say something that I didn't like is that with henna I colored my hair with less that $5.00 and now I will be spending $30.00 (when a full color needed) or $14.99 for a Retouch, but if you consider that you will have shampoo, conditioner and Elixir for a few weeks, the deal is pretty good.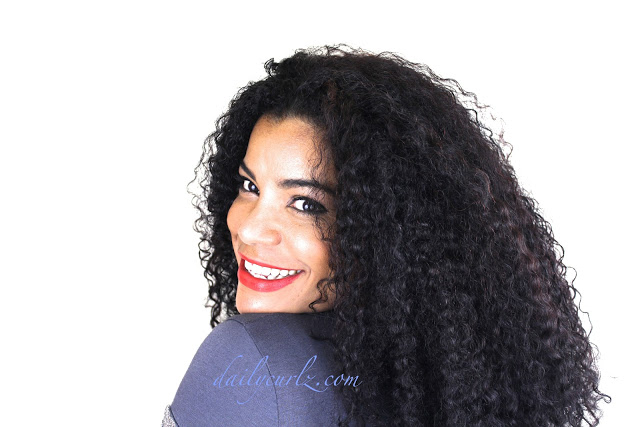 SheaMoisture Hair color system
Please put your comments below if you have used this system and let me know how you like it….
ps.
My blogAnniversary is coming(next week) and SheaMoisture has an amazing giveaway for you, so follow this blog and come back 🙂
Español
Primero vean el video, para ver mis resultados en vivo y directo☺. Yo estaba un poco asustada porque decía claramente en la caja "NO USAR EN EL PELO SI HAS USADO HENNA" ahhhhh ¿y si mi pelo se pone moradoy me quedo calva?  Lol. Pero me  de todos modos lo hice, loca? diii , y si te estas está preguntando por qué este sistema de color no se recomienda después de henna, y las posibles consecuencias leer este post donde lo desgloso HERE..
Antes de empezar, te daré algunos datos: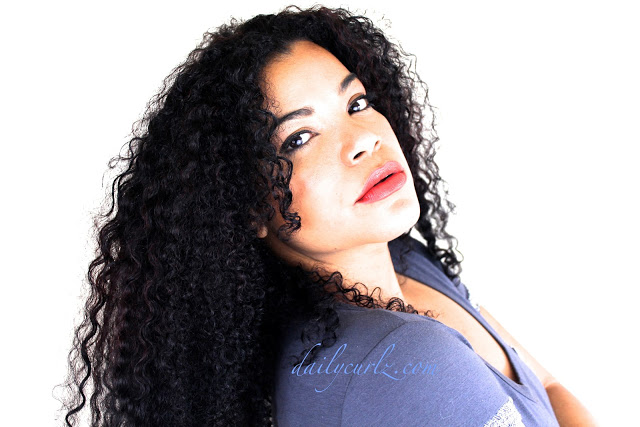 SheaMoiture hair color system
He estado usando henna durante unos años.
Tengo un montón de canas y esa es la razón por la que se nota unas luces/reflejos/rayitos en mi pelo.
SheaMoisture no pago por este post (No que lo hubiese tomado, jajjajja),Pero si  me envió el sistema de color de pelo para mi consideración editorial, así que si mi pelo se pone morado o se cae es mi responsabilidad.
Haste una prueba en un  mechón antes de usarlo. (Yo no lo hice por loca)
Yo sellé mi pelo con el 

Reconstructive Finishing elixir.

Use el acondicionador restaurador Raw Shea como Leave-in.
Después que comence a usar el tinte directamente de la botella, lo puse en un envase pues se me estaba haciend un poco difícil por la cantidad de cabello que tengo. 
Mi cabello esta mas oscuro, un color mas uniforme y mas brillante.
El color utilizado fue "

Medium chestnut Brown

" y dos cajas fueron necesario para dar color a mi cabello. Todos los colores y los detalles sobre este sistema HERE 
       Que me parecio?
Lo que me encanta ♥ ♥
No tiene un olor fuerte ni penetrante como los otros tintes.
La presentación de las cajas son simplemente adorables y bien enfocado en celebrar el pelo rizado, natural.
Los detalles lo es todo para mí: la bolsa de satén  (se ve como un regalo), los productos de muestra pequeños pero suficiente para mi pajón en el interior, las instrucciones claras.
La suavidad del tinte productos es simplemente increíble, mi pelo estaba tan suave que al principio me preguntaba si realmente funcionaria, lol.
100% de cobertura del pelo gris, aka Canas ..
Yo estaba lista en una hora, incluyendo el secado el pelo.
Lo que no me encanto ☹ ☹
 Para ser honesta con ustedes creo SheaMoisture hizo un trabajo fantástico con este sistema de color, y si tengo que decir algo que no me gusta es que con henna me pintaba el cabello con menos de $ 5,00 y ahora voy a gastar $ 30,00 ( cuando un color completo sea necesario) o $ 14.99 para un retoque, pero si se tiene en cuenta que voy a tener champú, acondicionador y Elixir durante unas semanas, el trato es muy bueno.
Por favor, escribe tus comentarios abajo si has usado este sistema y quiero saber cómo si te gusto o no ….
ps. no sean malitas y suscribanse a este blog 🙂 eso me motiva a seguir… La proxima semana es el aniversario de este tu blog y SheaMoisture les tiene una sorpresa, asi que subscribanse a este blog para que no se lo pierdan..