Este articulo esta disponible en: Español
"This is a post sponsored by Gain, all opinions are my own."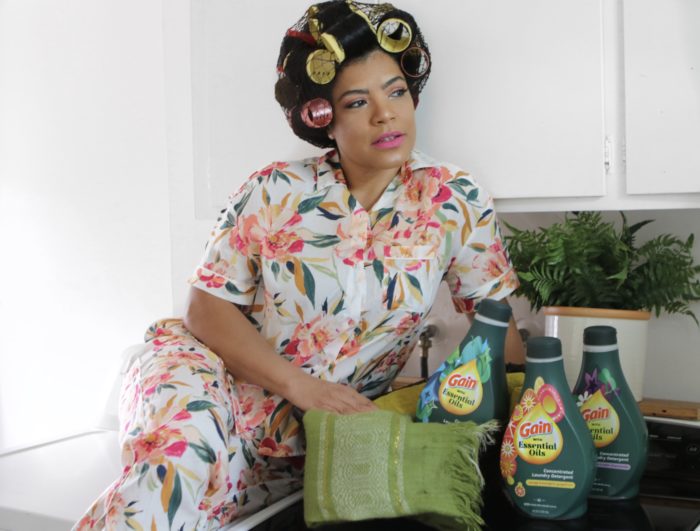 The power of essentials oils in your home! Essential oils are very highly concentrated essences of plants. They are also very powerful and have improved my life in many ways, they are great for my skin and hair DIYs, to revive my space, and boost my mood. Whether it's through a diffuser adding a few drops for a fresh scent to my living room and kitchen, creating a spa mood in my bathroom or to help me sleep at night.
"Clean, organized space is good for everyone, and using essential oils in your home is one way to do that."
I will share with you a few simple recipes to use the power of essential oils in your home that will blow you away. Like I was when I discovered the new Gain's concentrated liquid laundry detergent. Each variation is infused with their titled scent and gives your clothes a refreshingly clean and irresistible fragrance. Designed to work in all types of washing machines and formulated with 100 percent renewable wind-power electricity, Gain's irresistible liquid laundry detergent contains no dyes, phosphates, CFCs, or parabens, and it delivers a superb performance, even in a cold wash.
Because it's concentrated, just like essential oils, you only need a little bit, and the scent will go a long way. A small-cap is all you need to experience the sweet tranquility of this amazing essential oil scented detergent that will last in every wear.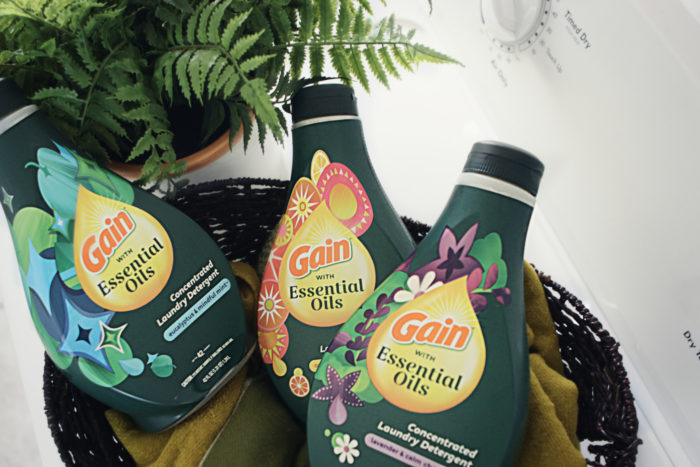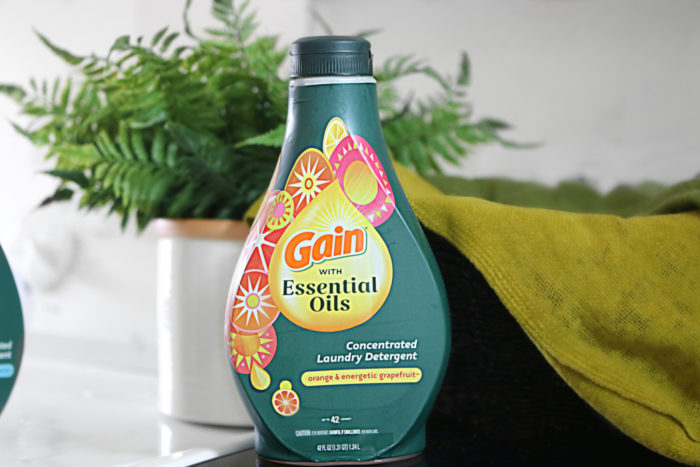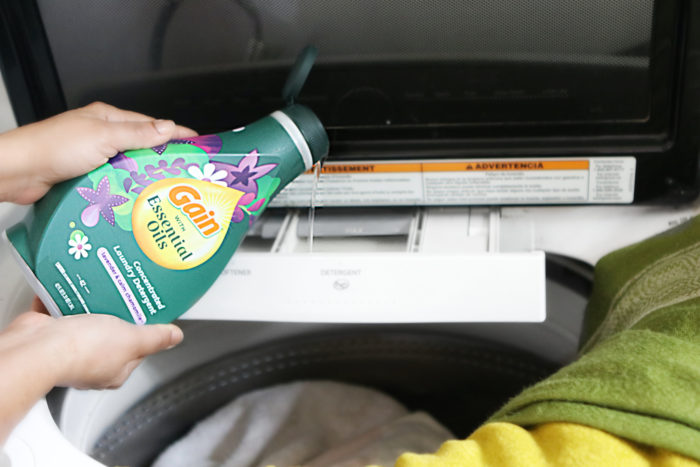 Three variations of Gain with Essential Oils:
Lavender & Calm Chamomile

Eucalyptus & Mindful Mint

Orange & Energetic Grapefruit
I love all three scents but I was amazed by the Lavender and Chamomile fragrance. It is not overpowering, but the scent lasts for a while. The serene scent of lavender essential oil blended with the calm aroma of chamomile petals and notes of florals and patchouli inspires you to take a deep, relaxing breath. I found all three scents at Target.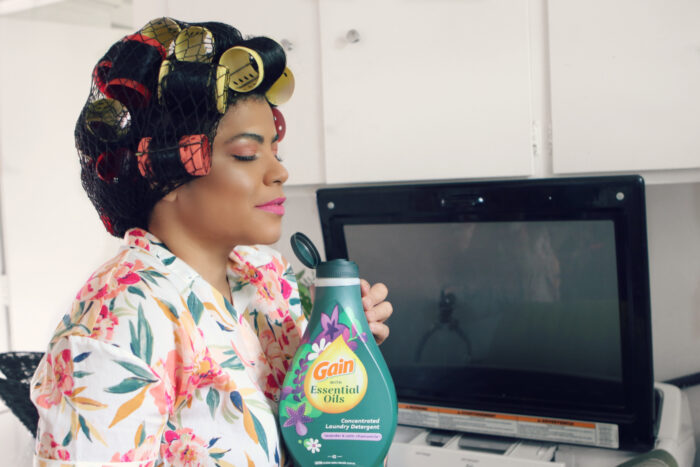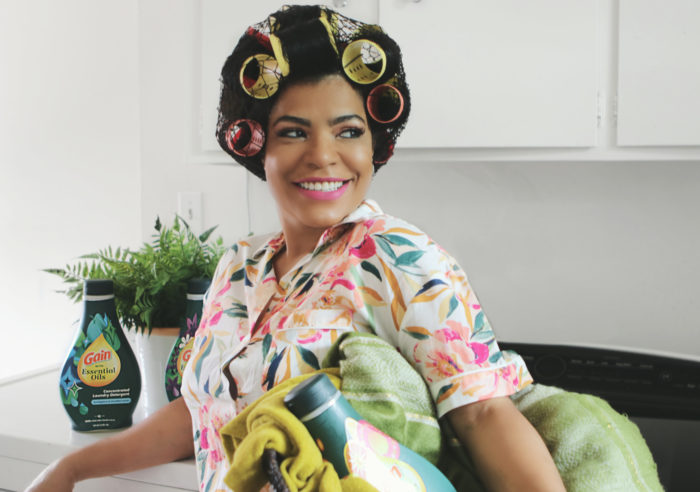 Want to use essentials oil around your home? try this:
Create a perfect spa

. Add a few drops of essential oils into an oil diffuser. Try lavender, eucalyptus, or tea tree for a garden like spa or orange for a more tropical scent.

Add the essential oils

of your choice to a box of new baking soda. Sprinkle it on your carpet, let it sit for 15 minutes or so, and vacuum it up.

DIY diffuser.

Add essential oils to warm water on the stove, let simmer and enjoy.
There are so many ways to use the power of essential oils around your home, trust me that they can improve your mood and how you start your day. What a better way than using it in your laundry room from Lavender & Calm Chamomile, Eucalyptus & Mindful Mint or Orange & Energetic Grapefruit? There is a scent for every personal preference, but all with a scent you can wear all day. Get yours at WalmarWalmart; Here is a coupon so you can save today and experience the scent of essential oils with every wear.

Este articulo esta disponible en: Español