Este articulo esta disponible en: Español
This shop has been compensated by Collective Bias, Inc. and its advertiser. All opinions are mine alone. #PurinaNextStepsPhaseTwo #CollectiveBias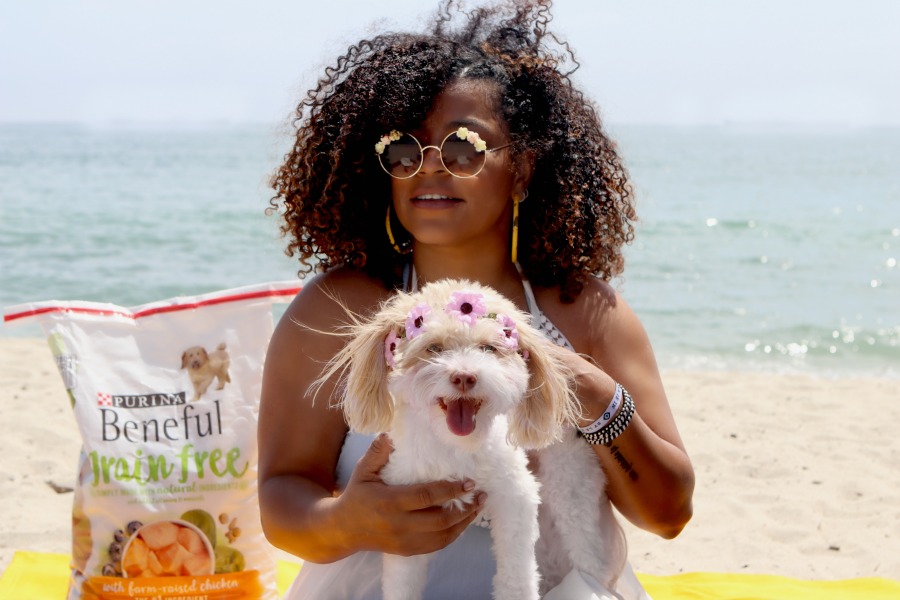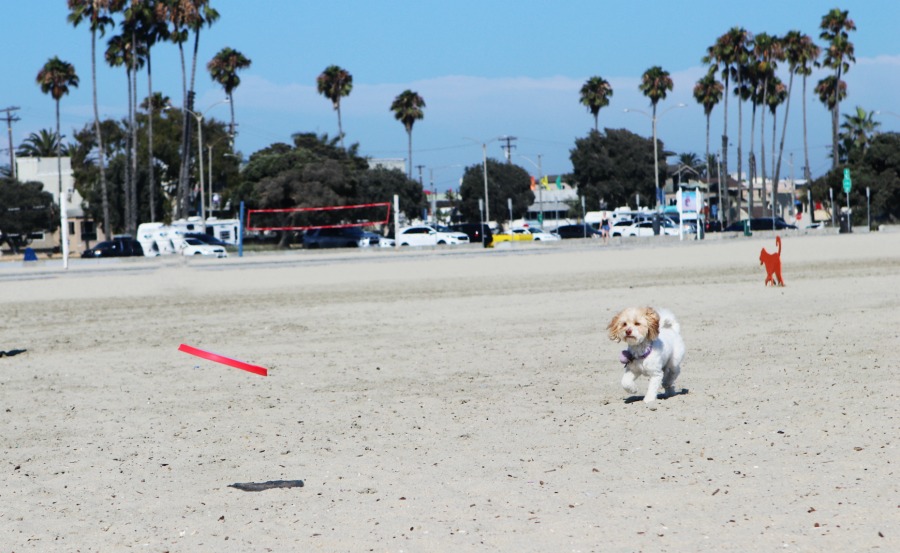 Tips to prepare your pup for new experiences! As a Caribbean born and raised in Dominican Republic the beach is in my DNA and it is basically part of my life, so it is very important that my pup is familiar with the beach.
As the weather starts to warm up, we get really excited to take my cute coco- but she is not always so excited about it, and we don't always know what to expect. We are headed to the beach so how do we prepare her and what does this mean to us? We took Coco to the beach once last year, which means she is not familiar with it, but as Dominican woman I really need the beach in my life and I need her to be involved in our lifestyle.
As Coco marks a milestones from a puppy to a big girl/dog – It is time to enter her into the next stages of her life. This includes new food, going to the beach and interacting with other pups and people besides us.
Some people ask me how I knew it was the right time to change her food and the answer is just to pay attention and go with age appropriate food. In my case I noticed that Coco was tired of her food and wasn't eating much. So I bought a small bag of Purina® Beneful® Grain Free with Farm Raised Chicken (4.5 lb.) and now that I am sure that she likes it, I went to Walmart and got a 12.5 lb bag which I think is a better deal for my money.
Choosing what adult food is right for your dog can be an important decision, especially when Purina offers a wide variety of excellent formulas. We chose Purina® Beneful® because it exceeds safety standards, discovers new possibilities, commits to quality and is making nutritional breakthroughs Read more on what guides them at purina.com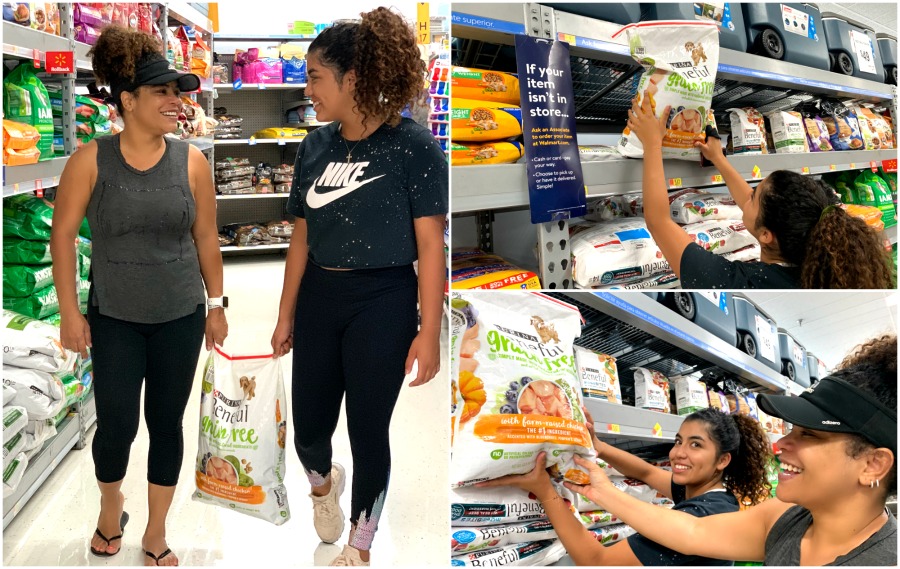 Purina® Beneful®  believes in filling bowls with real, wholesome ingredients so your dog can live life to the fullest. It's healthful. It's flavorful.
"Interested in trying this out for your pet? Click on the items below to shop!"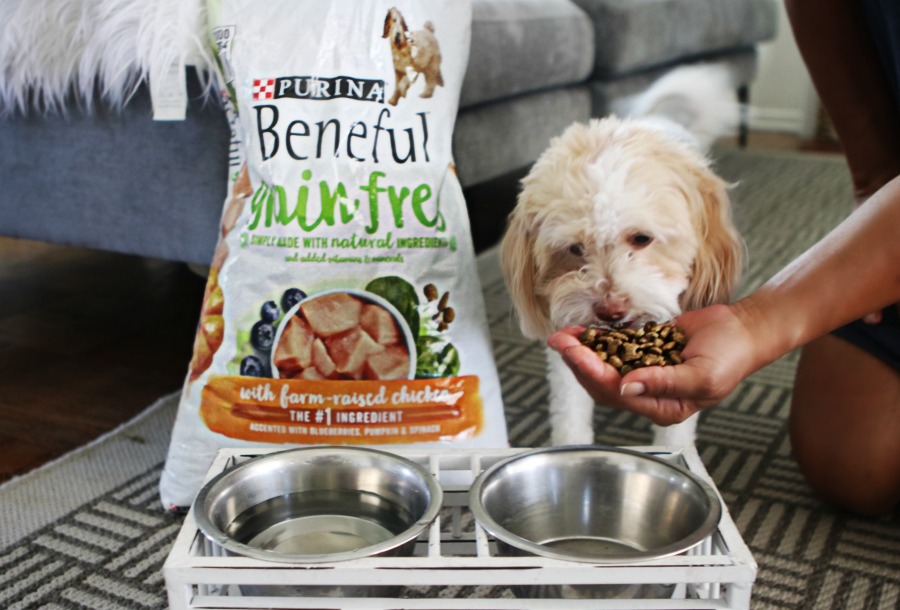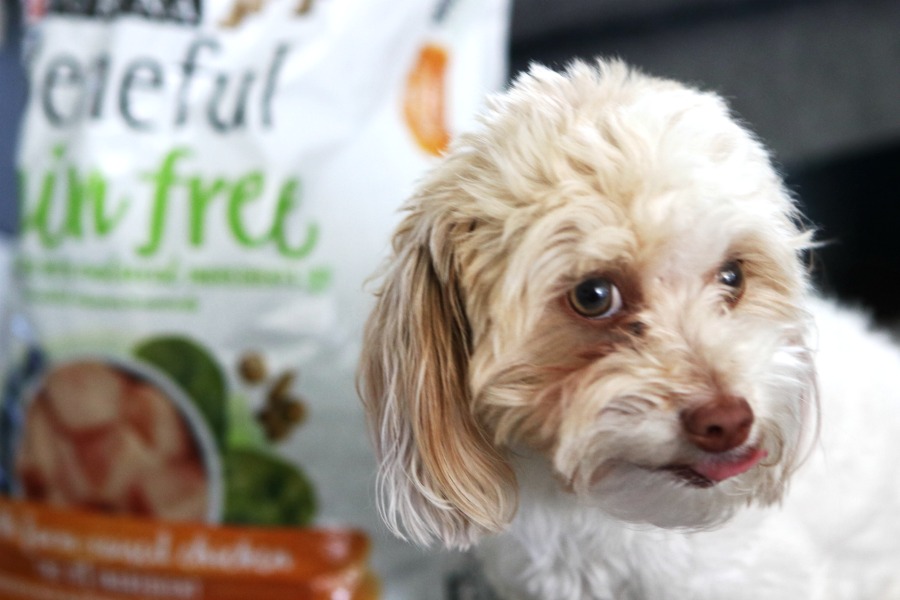 Coco conquered her first milestone in her life this year and is very happy with her new food and it was time to head to the beach and get social with some other dogs and people..
We choose Del Mar Beach in San Diego because it's a beautiful place and of-course dog friendly which is very important because in the past we got kicked out of a beach because dogs were not allowed and I didn't know.  If you'd like to let your dog run free, Del Mar Beach is not for you because this beach is off-leash is not allowed during some months of the year..
Coco gets anxious in new spaces so taking things that are familiar to her like her food in the bag -she gets really happy when she sees her Purina® Beneful® so I brought it- her blanket and her favorite toy.
I know it may seem like to carry, but believe me when I say that it is worth it and your pup will enjoy her beach day at the most- helping to make the day relaxing and fun.
Other things to bring: 
Bottled water and a bowl
A beach umbrella
Towels
Baggies to clean up
Booties to protect her paws from the hot sand or carry her like I did.
With all of this in mind, it might seem like preparing your dog for new milestones is a lot, but as a good pet parent you want to do all you can to make your pup's new food transition or their first time at the beach a happy and memorable moment .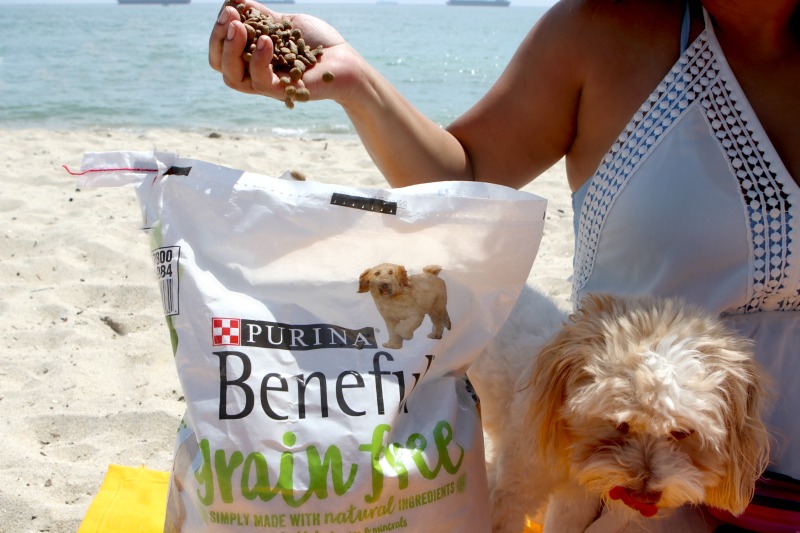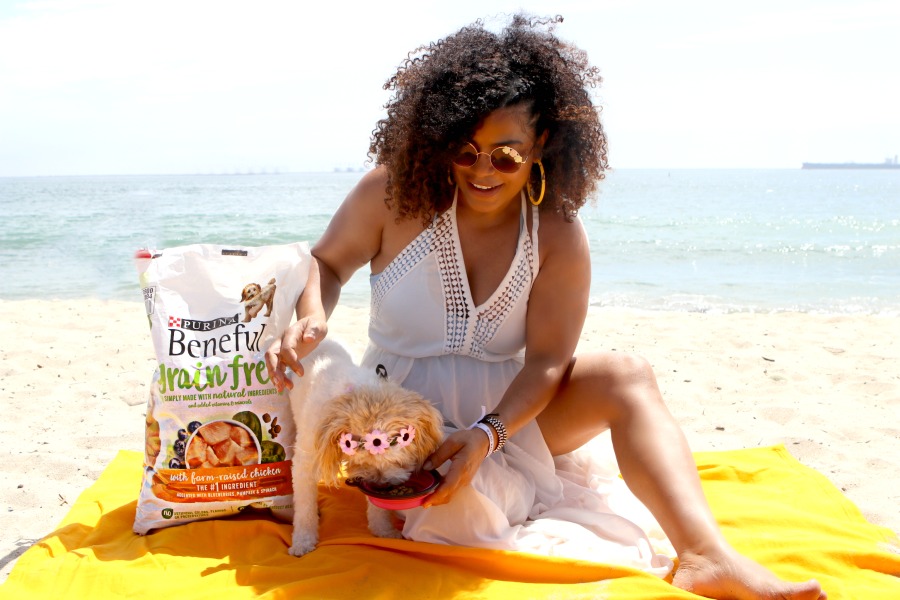 Este articulo esta disponible en: Español