Este articulo esta disponible en: Español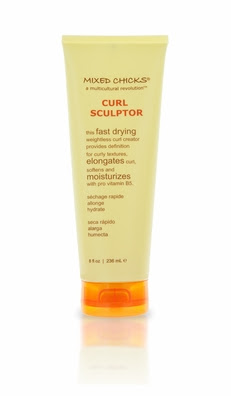 Two New curl Styling products you need to try now? another one, you may say.. Yes, I did think the same thing when I received them in the mail. In fact, one of them was sitting there -in the sad corner- for a few weeks until I decided to give it a try.
But after I tried them both, and tried them again until there was no product left, I realized I needed to share them with you, because they are amazing.
Mixed Chicks Curl Sculptor: This 8oz light curl definer uses pro vitamin B5 for a weightless, fast drying formula that's perfect for a natural style or free-flowing look. I don't know much about the fast drying part to be honest because I didn't really notice any difference on the drying process, I just know that my curls love it very much. It elongated mine and my daughter's curls, leaving them moisturize and shiny.
Price: $10
Downside: The product is a little watery, so be careful when using it to avoid unnecessary spills. And make sure that the cap is in it's place.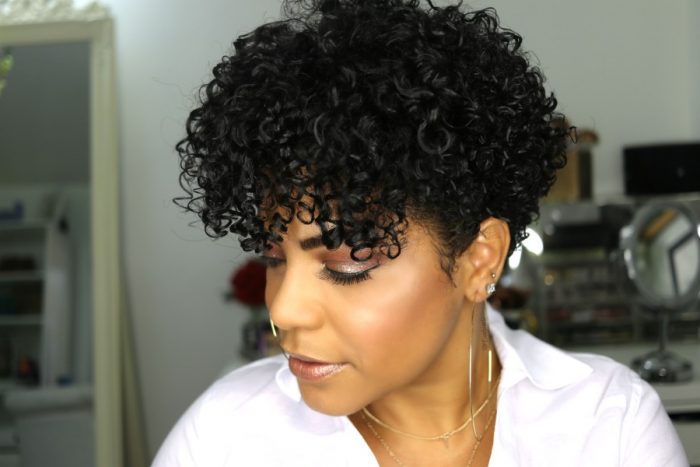 How I used it:
On very wet hair, apply a few drops of the natural oil of your choice to seal in the moisture.
Separate your hair into section to easily apply the following products.
Follow with your favorite leave-in conditioner to soften the hair. I used mixed chicks leave-in conditioner every time I used the Curl Sculptor.
Then work a small portion of mixed chicks Curl Sculptor throughought the hair.
Let it air dry or use the diffuser for looser curls.
For extra (firm) hold you can add a styling gel. But I don't think it's necessary.
Tip: Apply to clean, damp hair. For long lasting results use a generous amount in sectioned hair for two-strand twists, rod sets, or bantu knots.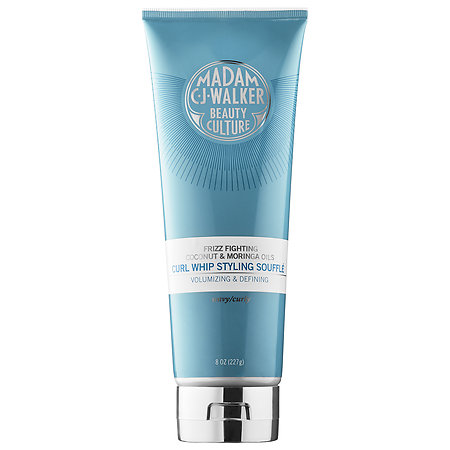 Madam C.J. Walker Beauty Culture Coconut & Moringa Oils Curl Whip Styling Souffle
This is a lightly whipped styling soufflé that moisturizes, revitalizes, and defines curly hair.
What I like about this product and basically all the products in this hair line is the amazing combination of coconut oil and moringa oil.
Coconut Oil absorbs fast into the hair and delivers shine, while moringa oil helps to improve manageability and block out humidity to prevent frizz.
These two powerful oils combine in a weightless formula scented with a medley of woods, coconut, and vanilla to provide a flexible, silky hold with controlled volume.
I really enjoyed using this products until I couldn't squeeze any more out of it. I must say that it is a very light weight product, which means that if you want more hold, it is a good idea to use it with a gel.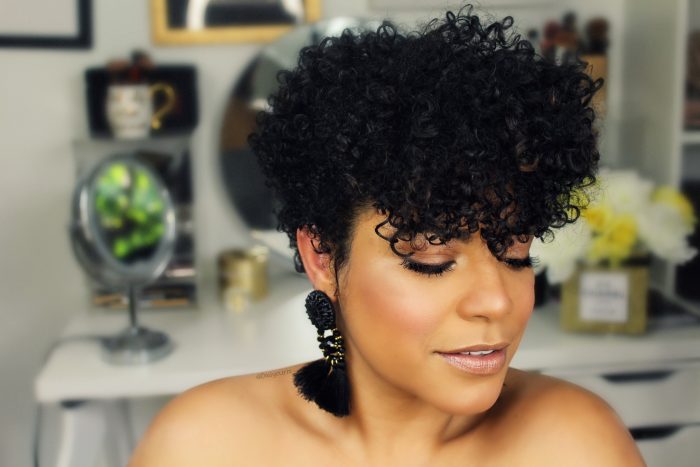 How I used:
The same way I use all styling products, read above. This method works for me all the time.
Tip: the amount of product needed for optimal results varies by individuals and hair types; start with a small amount and increase as needed to achieve your desired look.
SIZE 8 oz.
Este articulo esta disponible en: Español