Este articulo esta disponible en: Español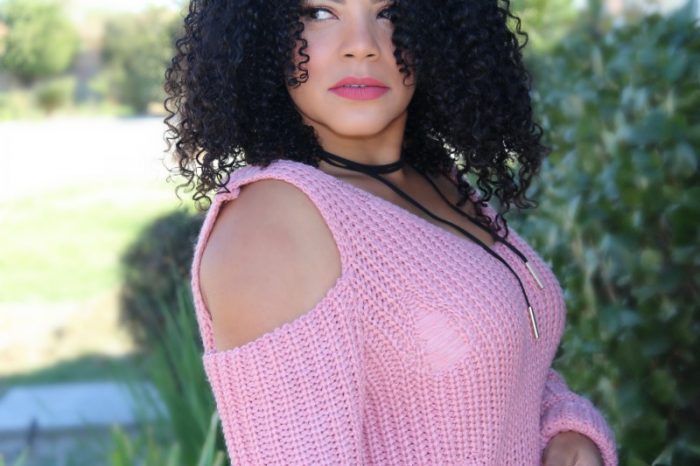 I am writing this post the minute I got home from running some errands, because sometimes even I get confused. Why doesn't my natural hair look natural? I wonder w
hat it is about my hair that makes people want t
o ask: is that your natural hair?
This is my hair today(pictures below), and I urged to post this article today because I was asked not once, but three times if my natural hair was natural.
I just smile and nodded, what else could I say? when I get asked this question, a lot of things go through my mind: is it so perfect that it looks like a wig? is it so bad that it looks like a hot mess? or, is it so amazing that they just can't believe it's actually natural?
I can't possibly know what those people are thinking when they asked me that, the truth is that it can be for a lot of reasons.
The same as when people want to touch my hair, I am ok with that, it is not my favorite thing in the word, but I don't mind. Once you feel comfortable and confident with yourself, what other people think or say won't matter any more.
"I do not care so much what I am to others as I care what I am to myself."
Caring what other people think or say is something that we learn since we were kids. We have to listen to our parents, and soon our relatives, friends, teachers, mentors, and people that we don't even know or care for. Soon we live our lives caring way too much of what other people say, and sometimes we even doubt if we are doing something wrong or not. If you already took the desicion of having natural hair, you should not care what other people want or say. Care about yourself, because this is the best care for you.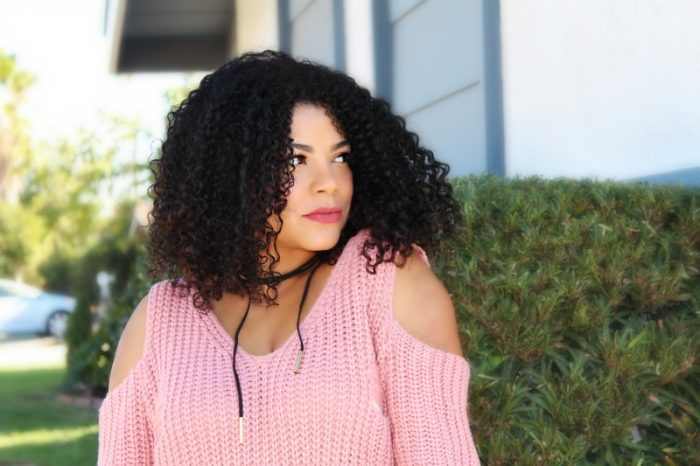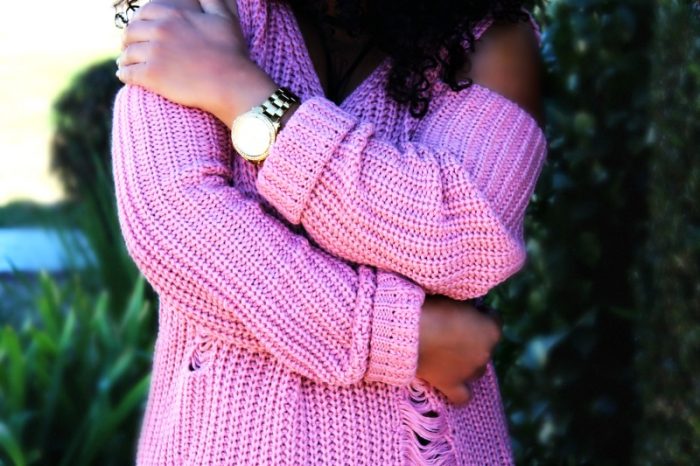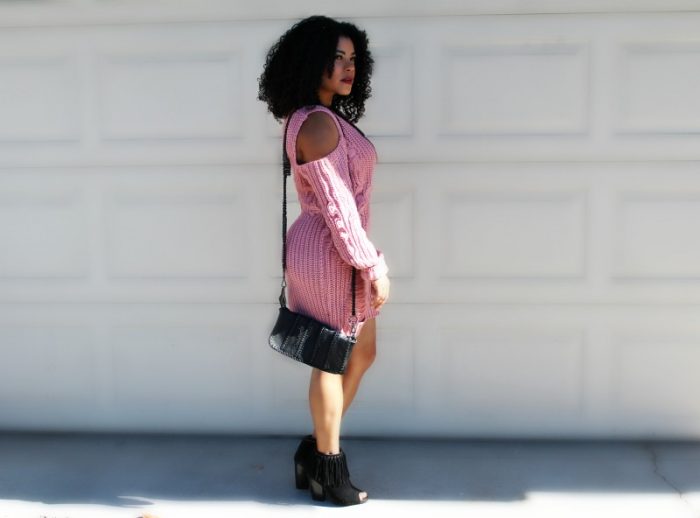 Pink V Neck Cold Shoulder Ripped Sweater Dress: MakemeChic →https://goo.gl/TmlCNO
Metal Linear Minimalist Bolo Necklace : MakemeChic→ https://goo.gl/shZCE6
Zapatos ShoeDazzle 
Este articulo esta disponible en: Español