Este articulo esta disponible en: Español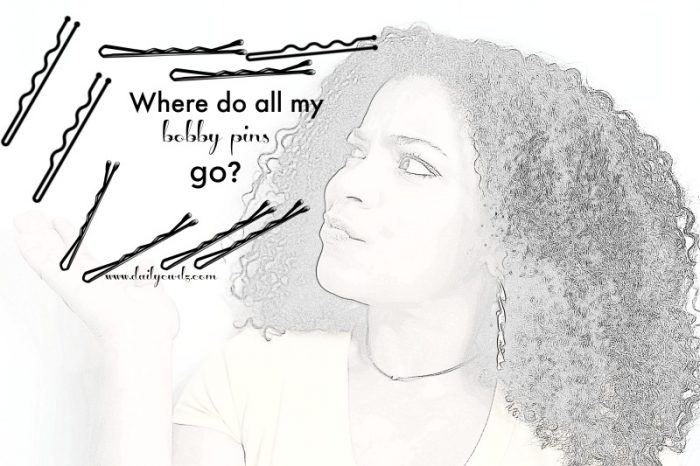 Never lose a bobby pin ever again seems to be an unrealistic frase right? But even though this seems like it is impossible, it is not, the trick is simple and in this post I will tell you all about it.
I love bobby pins and better yet I can't live without them. Bobby pins are my life. Bobby pins are my ally to secure buns, to keep my flyways on point or to hold in place my updoes. My transitioning time wouldn't have been the same without the help of my little wire friends, and to be honest neither would my natural hair journey. As much as I love my curly hair to be out, sometimes I just need to pin it up.
The thing with bobby pins is that they just disappear. They just don't stay in place, it may seem that they have a life of their own and just run away from me. Are you with me? do your bobby pins run away from you too?
But I found a solution, and it's called organization. Keeping your bobby pins in one place will help you keep track of them. I will show an easy and pretty DIY project that will help you. Keep in mind that in order for this to work, you will have to do the work and actually keep them in this container.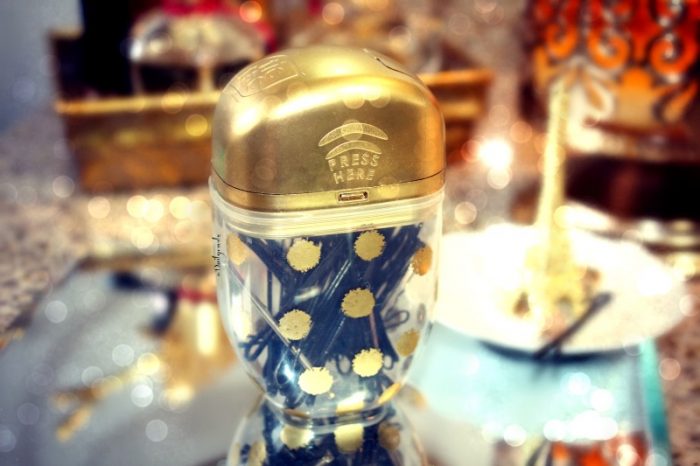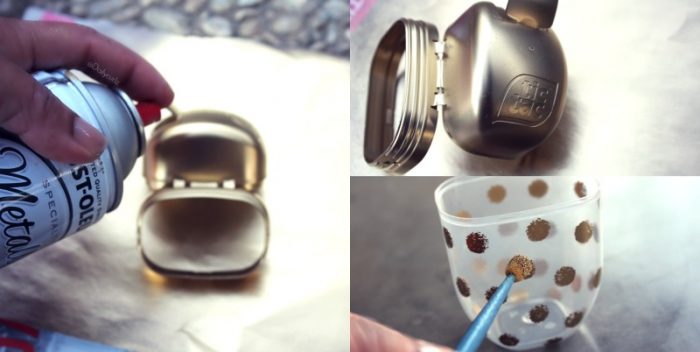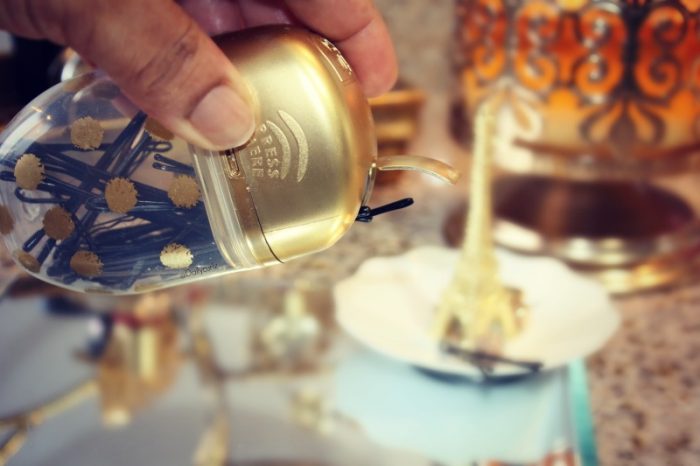 Buy a Jumbo Tic tac, eat all the candies or store them in a zip lock to enjoy later.
Get your favorite paint. I just happen to love gold, plus it goes with my decor.
Spray paint just the lid of the jumbo tic tac. Then paint dots (or whatever design you like) on the container.
Let it dry, put the lid back on and fill it up with bobby pins.
Now, it is all up to you, try to keep your bobby pins in this container so you can actually find them when you are looking for them.
You can find more DIY on Pinterest 
Este articulo esta disponible en: Español