Hats are a great option to change our look, protect our hair and face from the sun, and the best of all to cover a bad hair day. I am totally in love with 4 hats that I recently got in different places to add a boho chic touch to my style, rain or shine – I would say snow, but we don't have a lot of that in southern California, not that I am complaining, lol -. These boho-chic hats are a pretty good start to build a collection, yes I know I have a long way to go, but I got a pretty good start, don't you think?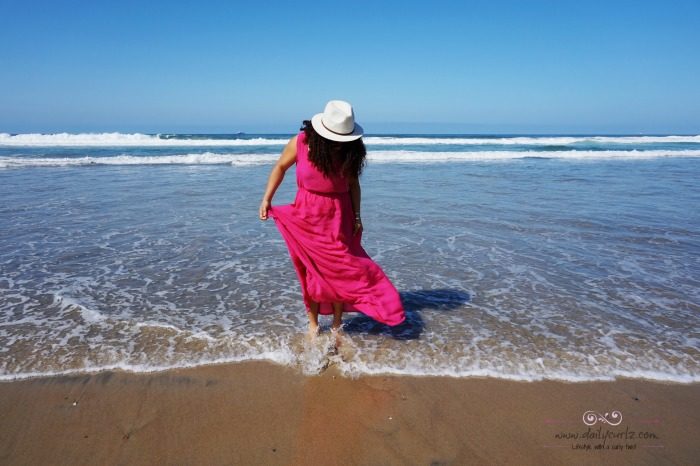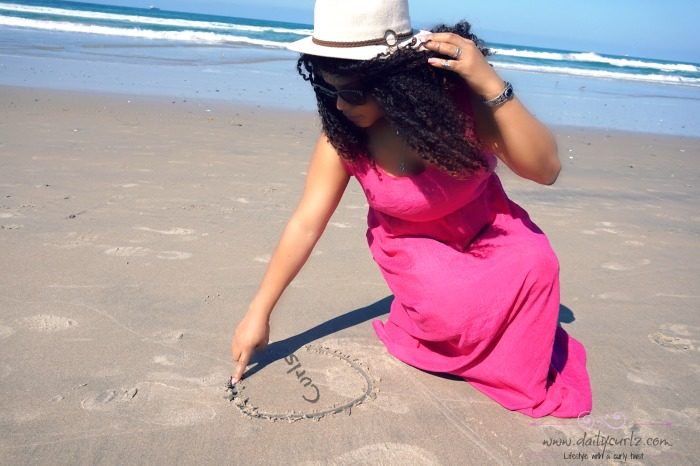 Curly girls travel, this beautiful and legendary panama hat adds a cool vibe to any outfit, I love to wear it  at the beach with this beautiful cover up by Shabby Apple.  You can find this hat at Forever 21.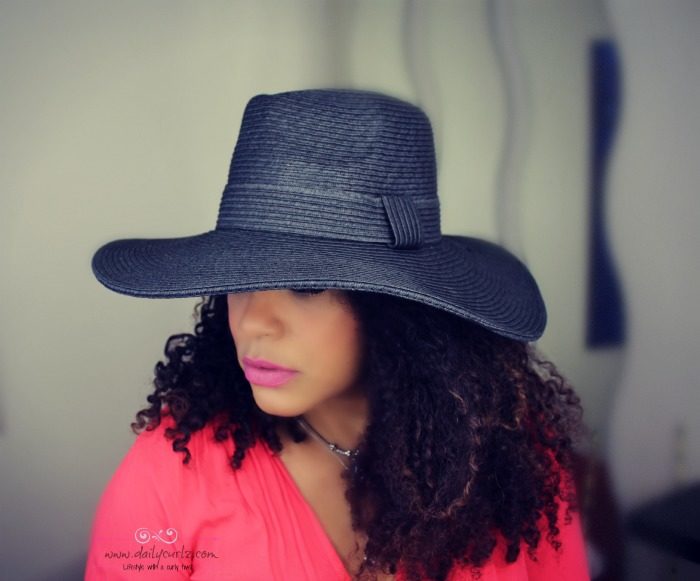 Curly Chic, this is a very modern twist to your traditional beach hat, perfect to add a casual touch to your outfit.. Available at Foreign exchange.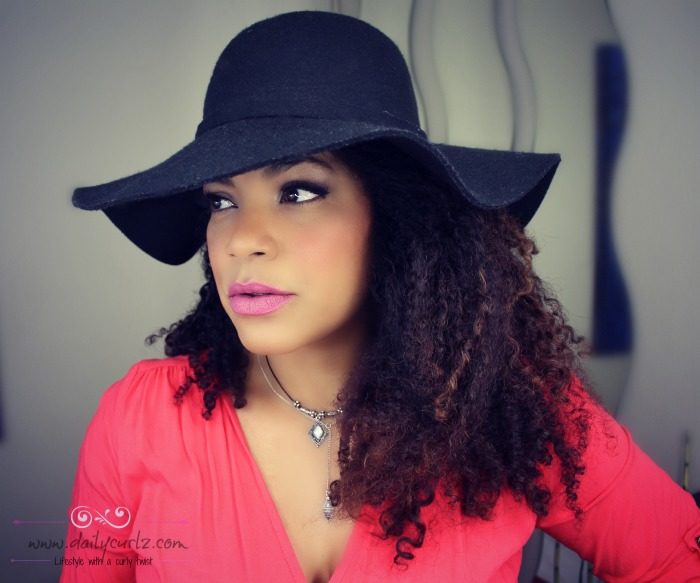 Cute hat with this super trendy '70s-inspired wide-brim. This is what I call a super sexy shade. Available at Windsor.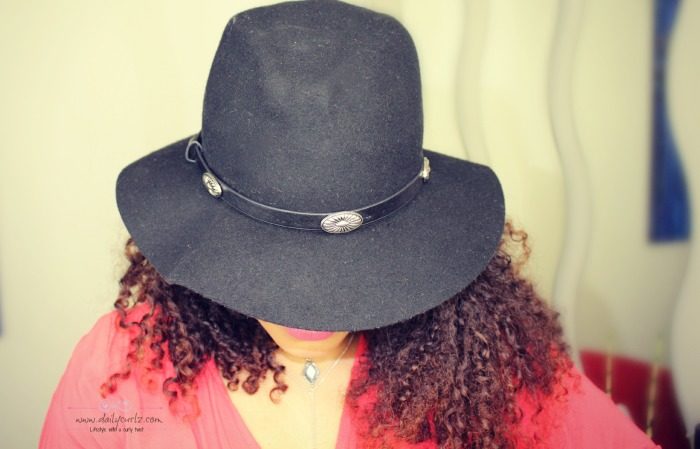 If you didn't like the wide-brim wool hat, this wool felt fedora is perfect for you. It has a beautiful boho flare with silver accents that will make you stand out. Available at Forever 21.
Let's chat!! Which hat do you like the most?
Español
Los sombreros son una gran opción para cambiar nuestro outfit o vestuario, proteger nuestro cabello y la cara del sol y lo mejor de todo para cubrir un día en el cual el cabello no tiene su mejor aspecto. Estoy totalmente enamorada de 4 sombreros que recientemente compre en diferentes lugares para dar un toque chic y bohemio a mi estilo, llueva, truene, o haga sol – No mencione nieve, por que es algo que casi no tenemos por estos lados del sur de California – estos sombreros boho-chic son un buen comienzo para armar una colección, sí sé que tengo un largo camino por recorrer, pero pienso que estos han sido un buen comienzo, ¿no te parece? Y si eres de la que batallas porque el cabello no te cabe en ellos, solo chequea los trucos que doy en el video de abajo.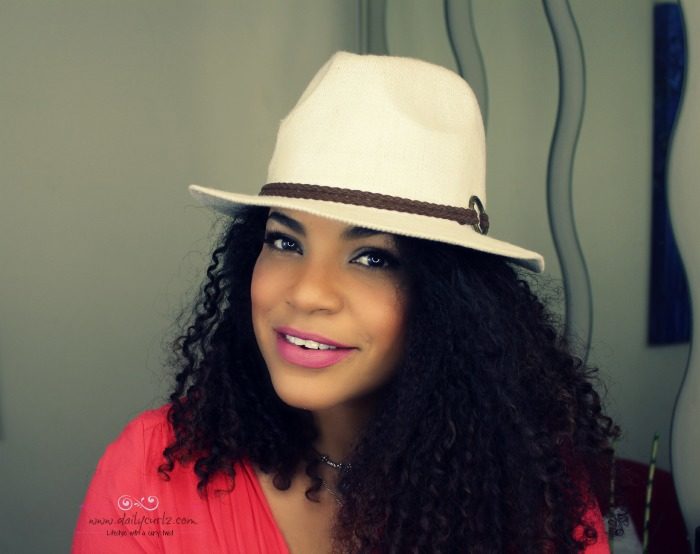 Este hermoso y legendario sombrero Panamá añade un toque fresco a cualquier atuendo, me encanta para la playa como les muestro en la foto de arriba con un vestido de Shabby Apple. El sombrero es de  Forever 21.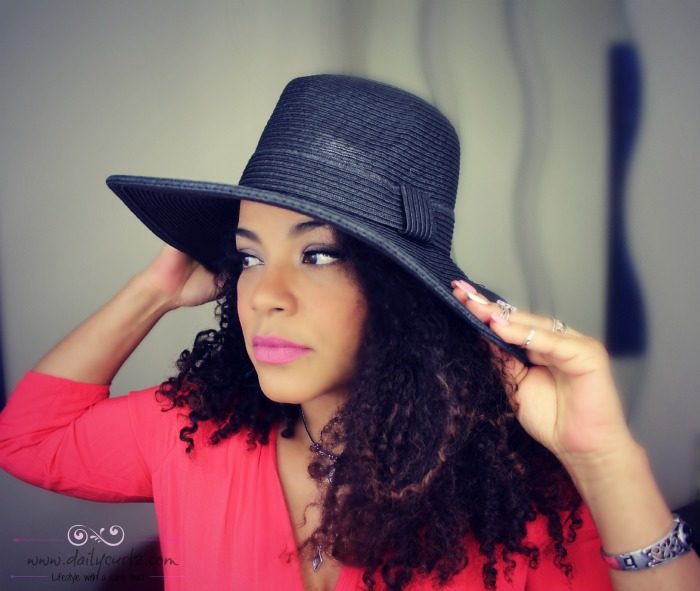 Este tradicional sombrero de playa tiene un toque moderno, perfecto para dar un toque informal a cualquier atuendo, a la misma vez que es muy chic .. Disponible en Foreign exchange.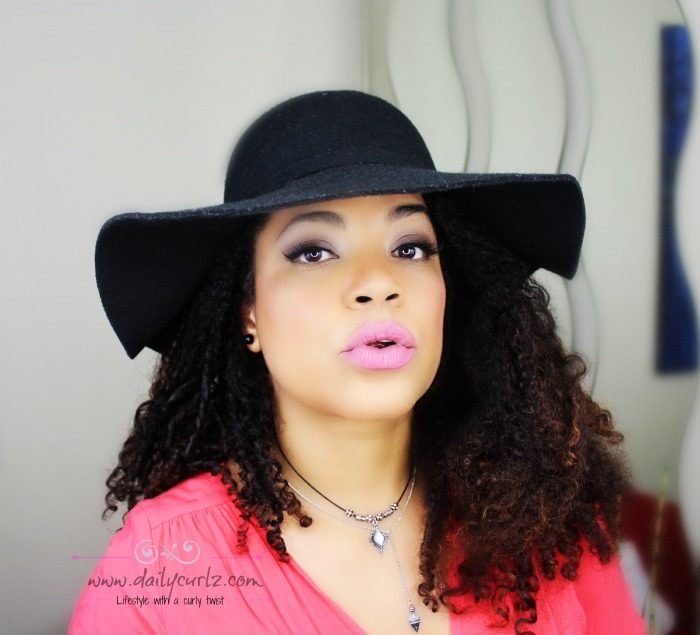 Este sombrero se esta llevando mucho en una tendencia inspirada en los año 70s de ala ancha. Cubre mucho del sol y es sencillamente hermosisimo. Este lo compre en una tienda del centro comercial Windsor.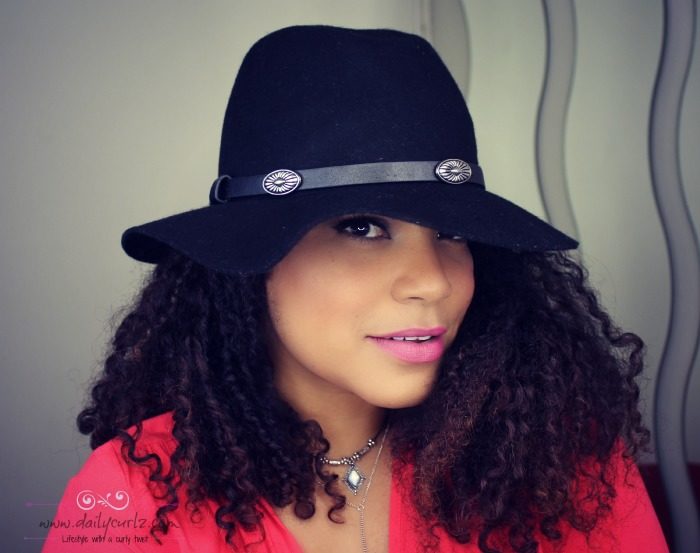 Si no te gusta el sombrero de ala ancha en lana de arriba, pues este es para ti. Un lindo sombrero tipo fedora con unos acentos boho-chic en plateado que tanto se esta llevando.  Disponible en Forever 21.
Vamos a chatear !! qué sombrero te gusta más? te gustan los sombreros, batallas para ponértelo con tanto cabello? Chequea el video de abajo….