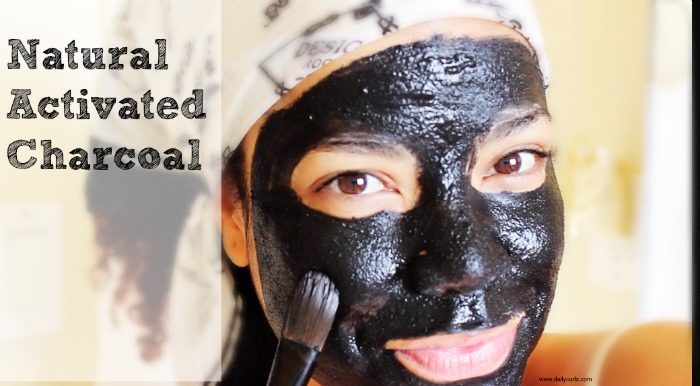 If you want to get rid of acne, dirt, oil, and bacteria, look no more because this Acne free facial mask  is easy and super effective.. This easy facial mask to fight acne is made with activated charcoal powder.
What is Activated Charcoal? it's basically pretty much carbon activated by heating it so it expands and becomes very porous, maxing out the surface area. This facial mask will leave your face super clean due to its adsorption powers.
Please keep in mind that I am NOT referring to the charcoal you BBQ with, you CAN'T use that charcoal because it's usually treated with chemicals and can be toxic. I use Bamboo activated charcoal that I got at amazon –Link here– and you can find some other affordable natural activated charcoal there as well, use the one that you like the most, you can also use the capsule /vitamin, all you have to do is take it out if the capsule "obviously".
Easy DIY facial mask ingredients:
Activated Charcoal
Rosewater
Aloe vera gel
Mix all the ingredients until it's a paste is form. Apply it on a clean and dry face with a brush. Let it dry and wash your face after approximately 15 minutes.
Keep into consideration that activated charcoal is very messy, so you will want to wash your face really carefully so you don't mess up your restroom, I avoided this by washing my face in the kitchen and then took a shower.
This hair mask is really great – believe it or not- it did leave my face a little black so I had to use a mild face wash to completely remove it, then I applied a toner and continued with my regular facial routine of forever young creams…
Have you ever tried charcoal with any beauty related stuff before? Please share with us.
Español