I participated in an Influencer Activation Program on behalf of Influence Central for Sprint. I received a sample device to facilitate this review.
If you've known me for long enough, you know that I used to think that all phones were the same, in fact I was never thinking about the need trends and features and all that technology stuff. But when I became a mom and a blogger is when I realized how important it is to have the right smart phone according to our lifestyle and necessities, and that all women should know and care about technology, because that makes our lives so much easier.
Wether you are new to the smartphone technologies or you are a pro, the new Sharp AQUOS will fascinate you. The new phone is the result of the merge between SoftBank and Sprint. Sharp, a company known worldwide for its unique one-of-a-kind electronics, is determined to create a balance between work and personal time with products that can benefit customers' lives and this smartphone is no exception. Sharp AQUOS Crystal breaks the mold of traditional smartphone design. From stunning picture quality and an immersive, vibrant display, to its sleek, 5-inch edge-to-edge HD screen, AQUOS Crystal revolutionizes the mobile phone experience.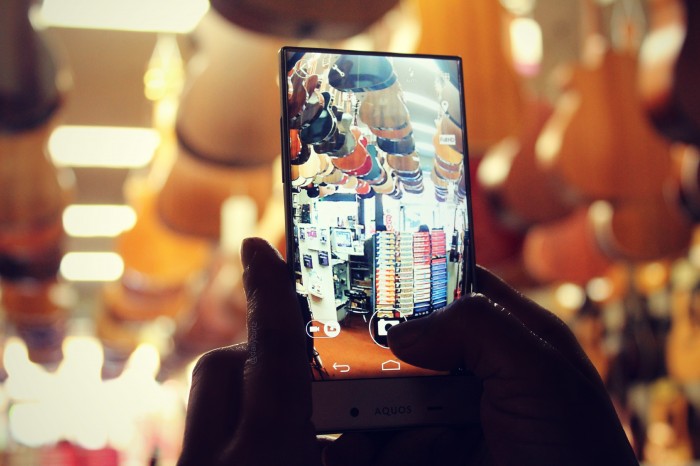 what to love.
Advanced photo features, like "Night Catch", brighten the subject and background for nighttime shots.
The Sharp AQUOS Crystal makes capturing moments easy by automatically taking a photo when it detects a smile so you can capture one of a kind pictures.
Wi-Fi Calling allows users to use their voice and messaging services over existing home, office and public Wi-Fi networks with perfect quality sound. Data plans can be expensive, so it is very important to be able to send text messages and makes calls over Wi-Fi, right?
Harman Kardon's LiveStage with Clari-Fi Technology provides a more lifelike headphone listening experience by adding dimension to the sound.
You can take screenshots with one swipe and save them with embedded URL for easy sharing. It's called Clip Now, making it easier to send and share screenshots with your family members and friends.
As part of Sprint's offerings on this new device, the Sharp AQUOS Crystal smartphone will have the added benefit of running on the Sprint Spark network, which enhances the phone's LTE service, allowing for high quality video.
Español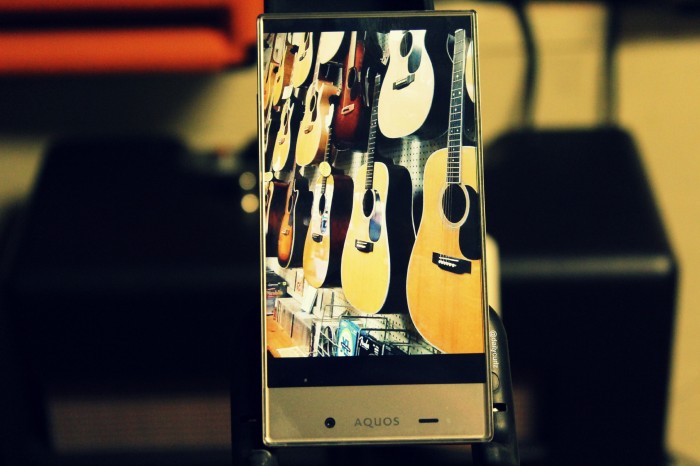 Si ustedes me conocen por suficiente tiempo, ya sabrán que para mi todos los teléfonos eran iguales, de hecho, nunca le prestaba importancia a las nuevas tendencias, aplicaciones ni nada eso de la tecnología. Pero cuando me convierto en madre y en bloguera, es cuando me doy cuenta de la importancia de tener un teléfono que valla acorde con nuestro estilo de vida y necesidades y que toda mujer debe de saber de tecnología, porque nos hace la vida mucho mas fácil.
Si eres nueva en la tecnología o si eres una pro, este nuevo smartphone  Sharp AQUOS te fascinará. Este nuevo teléfono es el resultado de la fusión entre SoftBank y Sprint. Sharp, una empresa conocida mundialmente por su linea electrónica está decidido a crear un equilibrio entre el trabajo y el tiempo personal con productos que nos pueden beneficiar la vida  y este smartphone no es la exención. Sharp AQUOS Crystal rompe el molde de diseño tradicional en smartphone. Con una calidad de imagen y una brillante pantalla inversiva de alta elegancia y alta definición de borde a borde de 5 pulgadas, AQUOS Crystal revoluciona la experiencia de teléfonos móviles.
Que me encanta:
Las características avanzadas de fotos, así como "Night Catch", ilumina el objeto y el fondo para las tomas nocturnas.
El Sharp AQUOS Crystal hace fácil capturar momentos tomando una fotografía automáticamente cuando detecta una sonrisa! para fotos perfectas.
Llamadas con Wi-Fi permite a los usuarios utilizar servicios de voz y mensajería a través de redes Wi-Fi públicas, con calidad de sonido perfecta. Los planes de datos pueden ser costosos, por lo que es muy importante el ser capaz de enviar mensajes de texto y hacer llamadas a través de Wi-Fi, ¿verdad?
LiveStage de Harman Kardon con Tecnología Clari-Fi ofrece una experiencia de sonido de los auriculares más realista añadiendo dimensión al sonido.
Puedes realizar capturas de pantalla con un golpe y guardarlos con URL incorporado para compartir fácilmente. Se llama Clip Now, lo que hace más fácil enviar y compartir imágenes con tus familiares y amigos.
Como parte de la oferta de Sprint en este nuevo dispositivo, el teléfono inteligente Sharp AQUOS Crystal tendrá la ventaja añadida de que se ejecuta en la red Sprint Spark, que mejora el servicio LTE del teléfono, lo que permite video de alta calidad.