Nothing excites me more than seeing the weather transitioning between seasons, but what I am not so excited for, is to start feeling my skin drier and drier -even though I must say that after my 30 day challenge with exaltria, my skin is not as dry as the past years- To avoid the dryness, our skin needs constant moisture to keep the flakiness away, the same happens to our scalp which is actually skin. When the scalp is dry, the flaky and itchy  scalp or dandruff happens. So, you need to increase the moisture to avoid it and to stop it before it turns into an embarrassing problem or a more severe condition.
I told you before, but it goes again… hair masks are crucial during winter months to nourish the scalp and help toward long, healthy, and shiny hair. And here I will show some amazing DIY hair masks for winter dandruff "from your kitchen to your hair"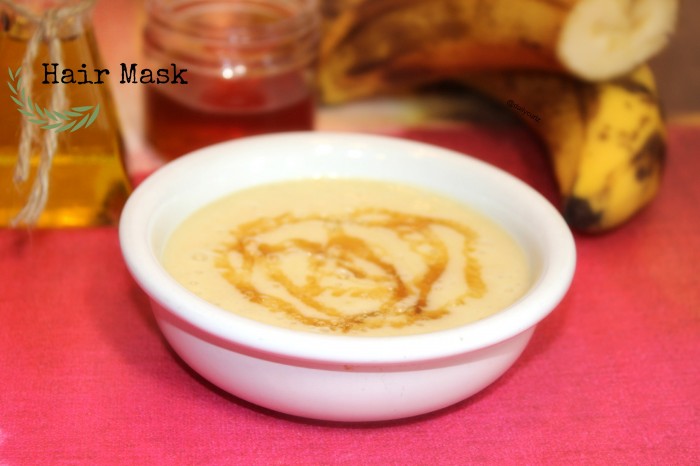 Banana +honey + almond oil: one banana baby food (works amazing and won't leave any residue on your hair) add a tablespoon of  honey, and 1 tablespoon of almond oil, mix well and apply as pre-poo for about 30 minutes, then wash with a mild shampoo and style as usual. Bananas can increase the moisture of your hair, smooth frizz and soothe your itchy scalp.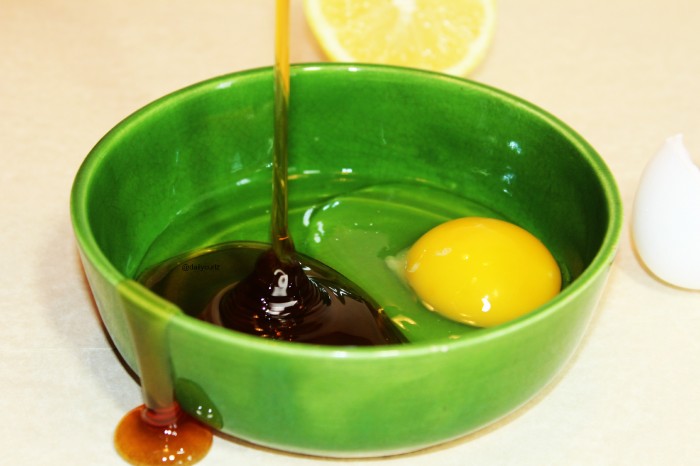 Honey + eggs + Lemon: beat one egg in bowl while adding the juice of a lemon and a tablespoon of honey (you can also use agave Nectar).Apply this mixture into your hair and scalp for about 30 minutes before your shampoo. This hair mask will not only help with dandruff because it contains lemon, but will also strengthen and moisturize the hair.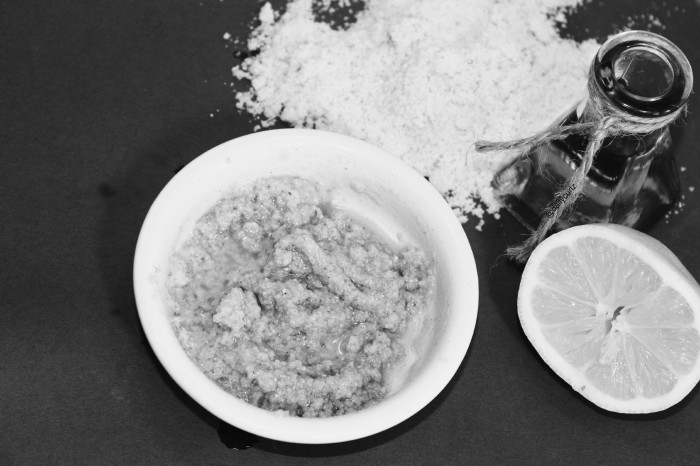 Gram flour + lemon + olive oil + vitamin E: Mix 1/2 cup of of gram flour, a  juice of one lemon, 1 tablespoon olive oil and 1 or 2 capsules of vitamin E. Make a smooth paste and apply it all over the hair and scalp, let it rest for at least one hour, then rinse, wash and style as usual. Gram flour or besan as they call it in India, is nothing but a flour obtained by grinding chick peas or channa dal and it is very useful to maintain healthy and shiny hair.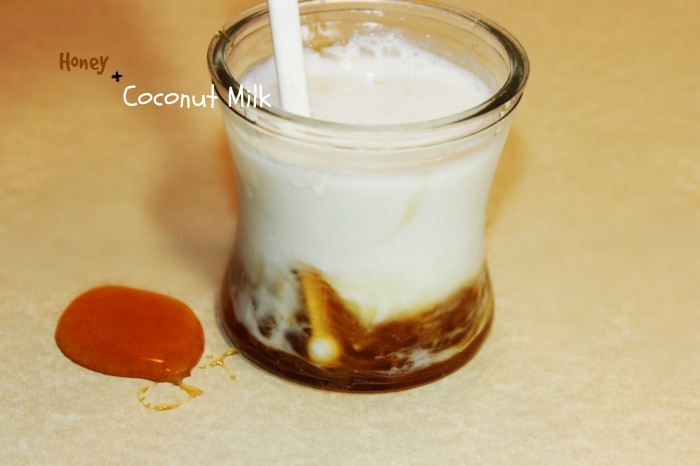 Coconut milk + Honey: 1 cup of coconut milk (more or less according to the length of your hair) mix with 2 tsb honey mix. This mix or hair mask is better to apply if you use a spray bottle – spray it all over your hair and leave it on for about 30 minutes or an hour, then wash and style your hair as usual.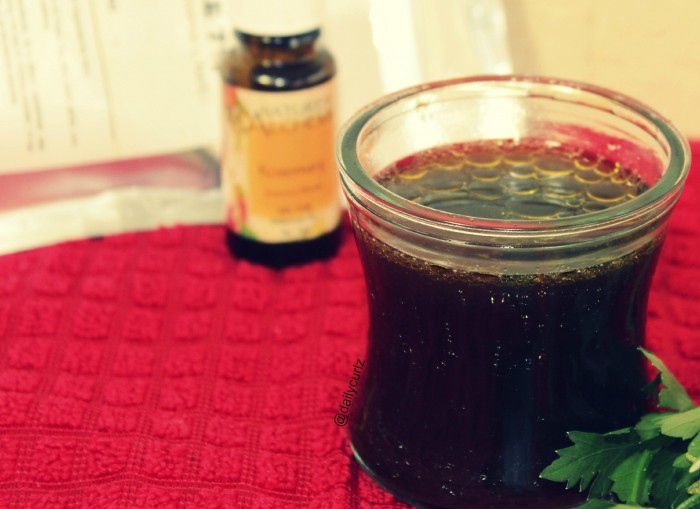 Parsley+ olive oil: boil a handful of parsley and simmer for about 20 minutes, let it cool down and add a tablespoon of olive oil. Separate your hair and add this mix into your scalp with a circular massage, you can use a cotton ball to make sure that all your problem areas are saturated with the rinse. Put a plastic cap on and leave it for at least 40 minutes.
These DIY hair masks are as simples as they are, they are very powerful and easy to make. You can apply it as often as you want, but always paying attention to your hair and scalp keeping in mind that they are natural ingredients and you may be allergic to any of them. If you suffer from a dry and itchy scalp during winter months, tea tree oil is also your ally.
EspañolNada me gusta más que ver la transición entre estación y estación, pero lo que no me gusta tanto de estos cambios en el clima es comenzar a sentir la piel y el cabello reseco-aunque debo decir que después del reto de los 30 días con exaltria, mi piel no se siente tan seca  como los años anteriores – Para evitar la sequedad de la piel necesitas ponerte muchas crema hidratantes, lo mismo aplica para el cabello y el cuero cabelludo. Cuando el cuero cabelludo esta seco la caspa con picazón escamosa sucede, por lo que necesitas aumentar la hidratación para evitarlo y para detenerlo antes de que se convierta en un problema embarazoso o una afección más grave.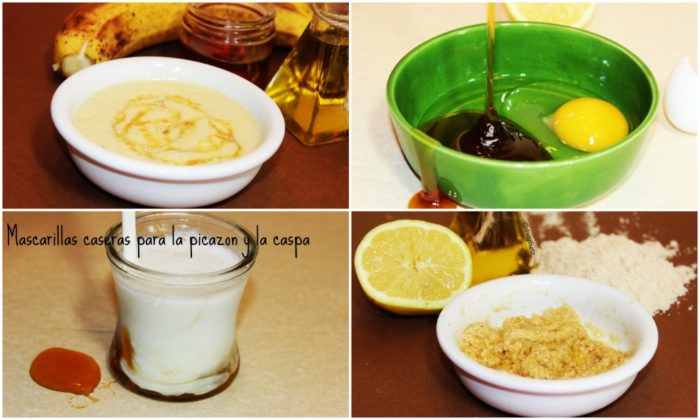 Yo lo dije antes, pero aquí va de nuevo … Las mascarilla para el pelo son cruciales durante los meses de invierno para nutrir el cuero cabelludo y ayudar el cabello a crecer largo, brillante y saludable. Y aquí voy a mostrar algunas mascarillas caseras  DIY para la caspa de invierno "de tu cocina a tu cabello"
Plátano (guineo) + miel + aceite de almendras: La comida (compota) para bebé, funciona increíble y no dejara residuos en tu cabello, añadir una cucharada de miel y 1 cucharada de aceite de almendras, mezclar bien y aplicar como pre-poo por alrededor de 30 minutos y luego lavar con un champú suave y peinar como de costumbre. Los plátanos pueden aumentar la hidratación de tu cabello, evita el encrespamiento suaviza el cabello y calma la picazón del cuero cabelludo.
Miel + huevos + limón: Batir un huevo en un tazón mientras añades el zumo de un limón y una cucharada de miel (también se puede usar miel de agave) .Aplicar esta mezcla en tu cabello y el cuero cabelludo durante unos 30 minutos antes del champú. Esta mascarilla para el cabello no sólo ayudará con la caspa, ya que contiene limón, pero también fortalece e e hidrata el cabello.
Harina de garbanzo + limón + aceite de oliva  + vitamina E : Mezclar 1/2 taza de harina de garbanzo, el zumo de un limón, 1 cucharada de aceite de oliva y 1 o 2 cápsulas de vitamina E. Has una pasta suave y aplicalo en todo el cabello y cuero cabelludo, dejar reposar durante al menos una hora, luego enjuaga, lava y peina como de costumbre. Harina de garbanzos (besan, gram) se obtiene al moler los garbanzo y es muy útil para mantener un cabello sano y brillante.
Leche de coco + Miel: 1 taza de leche de coco (más o menos de acuerdo con la longitud de tu cabello) se mezclan con dos cucharaditas de mie. Esta mezcla sera mas fácil de aplicar con un atomizador para su mejor distribución – rociarla la mezcla en todo el cabello  y dejar actuar durante unos 30 minutos a una hora, luego lavar y peinar como de costumbre.
Perejil + aceite de oliva: hervir un puñado de perejil a fuego lento durante unos 20 minutos, dejar enfriar y agregar una cucharada de aceite de oliva. Separa tu cabello en seccione y aplica este enjuague  en el cuero cabelludo con un masaje circular, se puede utilizar una bola de algodón para asegurarse de que todas las áreas con problema queden saturada con el enjuague. Ponte un gorro de baño y dejarla por lo menos 40 minutos.
Estas mascarillaa para el cabello DIY así como sin de simples, son de potentes y fáciles de preparar. Las puedes aplicar las veces que quieras, solo prestando mucha atención a la reacción de tu cabello y del cuero cabelludo a los ingredientes que pongas en ella. Si sufres de mucha picazón y caspa durante la temporada de invierno, el aceite de te de árbol también te beneficiara.