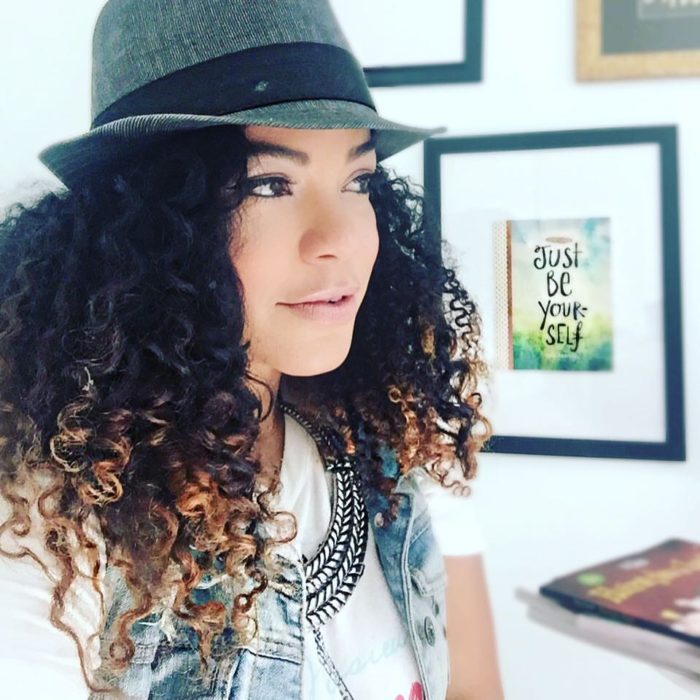 After coloring the tips of my hair in an ombre style, I had received a lot of questions about tips and recommendations on how to avoid damage. It is super fun to add color to your hair, but if you don't take good care of it, your dream color can become a nightmare. Here is what you need to know to color your hair without damage.
Make sure your hair is healthy, this is by far the best tip or recommendation. Take care of your hair, cut any split ends and once it is healthy, then you can start of thinking about color.
Go to a specialist. You may get away with doing it at home if you want one color or go from light to dark, but if you want to change your hair color from dark to light, add highlights, or get an ombre style, you have to go to a color specialist.
Once you color your hair, it's changed forever, so you have to really take care of your hair :
Do not wash your hair more than once a week
Do more co-wash and less shampoo to avoid dry hair and color fading.
Do as much protein treatments as your hair can take. Pay good attention to your hair, not all types of hair takes protein treatments the same way, my hair is fine with once a month.
Use a daily water base leave-in.
Stay away from heat
Pre-poo and hair oils are your best friends.
Deep treatments is a must.
Avoid breakage by using a satin scarf or cap to sleep at night.
These are the things I am doing to keep my hair healthy and damage free, if you have one that you want to share with me, please do it in the comments box below.
Español
Después de hacerme mis mechas californianas u ombre, he recibido muchas preguntas sobre como evitar que el cabello se maltrate. Es super divertido añadir color al cabello, pero si no tomas algunas medidas, el color soñado se puede convertir en una pesadilla. Sigue estos consejos si quieres agregar color a tu cabello.
Primero es muy importante asegurarte de que tu cabello esta saludable. Si estas pensando en agregar color a tu cabello, cuídalo mucho; corta puntas abiertas y una vez que tu cabello esta saludable puedes pensar en color.
Ve donde un especialista. Puedes pensar en teñir tu cabello en casa si quieres un color uniforme o si quieres ir de claro a oscuro, pero si quieres mechas/rayitos, ir a un color mas claro o un estilo ombre, tienes que ir a un especialista en color para evitar resultados no deseados.
Una vez que tengas el cabello pintado, tu cabello cambia para siempre, esta es la realidad, así que hay que tener extremo cuidado con tu cabello,  por lo que:
1.-No laves tu cabello más de una vez a la semana
2.-Haste más co-wash, menos champú para evitar que el cabello se reseque o que el color se valla rapido.
3.-Haz tratamiento de proteínas tanto como tu cabello aguante, esto es porque no todos lo cabellos soportan los tratamientos de proteínas de igual manera. Para mi es una vez al mes, tu presta atención al tuyo.
4.-Utiliza a diario humectante en base de agua.
5.-Manténte alejada de las herramientas de calor.
6.-Pre-poo y aceite calientes son tus mejores amigos.
7.- Los tratamientos profundos y mascarillas son excelentes para hidratar y reparar el cabello.
8.-Evita que el cabello se quiebre usando bufandas o gorros de satin al dormir.
Estas son las cosas que estoy haciendo para mantener mi cabello sano y libre de daños, si tienes algunos que quieras compartir con nosotras no dudes en dejarlo en los comentarios.