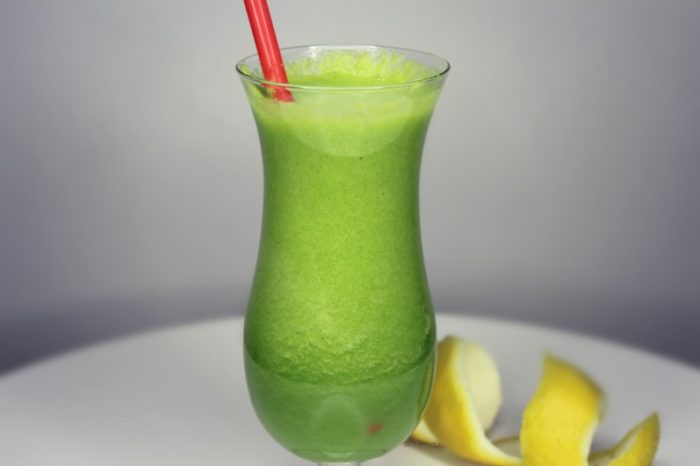 As I set the clock forward and get in the spring mood, it is a great idea to start spring cleaning from the inside out with a detox drink to start fresh and kick start the transition into that bikini body. I am a great fan of smoothies specially when I am on the run. I chopped up all of the ingredient the night before and in the morning, I just had to blend and go, giving me no excuse to stop at a drive through. This detox drink is not only great to detox your body, but all the ingredients help to aim towards hair growth.
Detoxification enhances the body's natural cleansing process, allowing it to build better defenses against illnesses and diseases. It also helps to stimulate blood circulation, preventing clotting.
Before I started my body detox, I had to clean out my kitchen and throw away a blender that wasn't delivering the consistency I wanted in my smoothies. I don't know about you, but I hate when I find big chunks of fruits or vegetables in my drink, that is why they call it a smoothie, right? it's supposed to be smooth and easy to drink. So I switched to Nutri Ninja Auto-iQ Compact System that includes Smooth Boost Technology, allowing you to truly customize your drink consistency.  High-Performance blending combined with the blender's high-performance blades powers through frozen ingredients and ice for cool smoothies and shakes, breaking down whole fruits and veggies for refreshing, full-bodied nutritious juices.
My favorite features are that it comes with 2 regular tritan nutri Ninja Cups with Sip & seal Lids that allow me to take my smoothie on the go, and the double wall stainless steel cup which keeps my daughter's frozen smoothies colder for up to 4 hours. It also comes with a blending cup with a lid, chopping blade, dough hook & pro extractor blades to make my sofritos and salsas.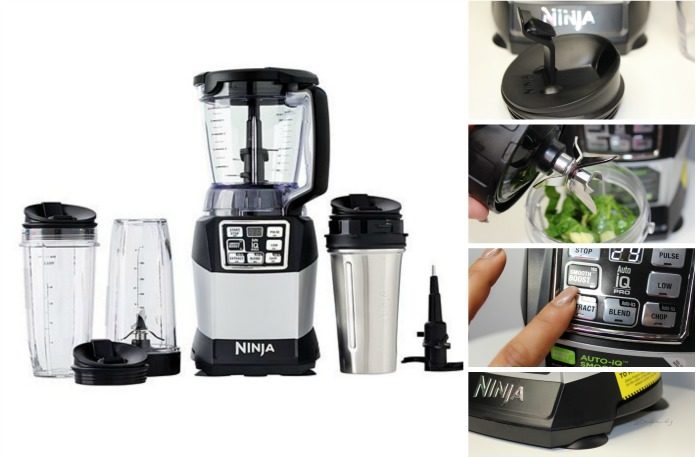 Detox Drink: Sweet Spinach ingredients "break it down"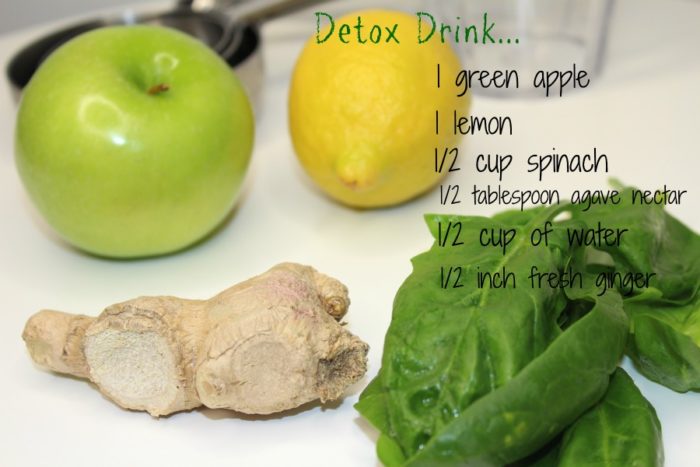 1 green apple: great for detox for it's high content of fiber called pectin. It helps flush out toxins from the body and helps to keep you regular. Green apples are rich in minerals such as iron, zinc, copper, manganese and potassium which play a great role in the development and formation of hair strands.
1 peeled Lemon, seeds removed ( you can use the juice, if you want): are an excellent detox aid due to its high content of vitamins, nutrients, vitamin C, and enzymes that helps to cleanse and alkalize the body. Lemon is fully packed with many nutrients like citric acid, calcium, magnesium, vitamin C, pectin, and flavonoids that help fight most of hair and scalp problems.
1/2 cup Spinach: It provides support to the immune system with its Vitamin C and protein to help you stay strong during the detox, and phytonutrients that act as antioxidants. The vitamin on Spinach are essential for the body to produce sebum, and boosts scalp circulation, read more.
1/2 inch piece fresh ginger, peeled : Ginger cleanses the body by stimulating digestion, circulation, and sweating. Its digestive actions may serve to cleanse the build-up of waste and toxins in the colon, liver, and other organs. Ginger is an excellent remedy for hair growth, it contains circulatory agents that stimulate blood flow to the scalp, that triggers the hair follicles and encourages new growth. If you want a topic treatment click HERE.
1/2 cup of water.
1/2 tablespoon of agave nectar, you can use honey if you want.
Directions: place all the ingredients in the 24-ounce Nutri Ninja and press Auto-IQ Extract and enjoy..
Disclaimer: I received a Nutri Ninja Auto-iQ Compact System to make this post possible, all opinions are mine. 
Español
A medida que se ajusta el reloj y perdemos una hora y nos acercamos a la primavera, es una gran idea iniciar la limpieza de primavera desde adentro hacia afuera con una bebida de desintoxicación y ponernos de una vez por todas a trabajar en ese cuerpo de bikini que todas queremos. Yo soy super fan de los batidos, sobre todo en las mañanas cuando una esta a la carrera y no siempre tengo tiempo de sentarme a desayunar. Yo corto y separo todos los ingredientes y así en las mañanas es solo cuestión de poner en la licuadora y listo.  Esta bebida detox no solo es buena para desintoxicar el cuerpo, sino que todos los ingredientes son buenos para ayudarte a crecer un cabello mas largo y saludable.
La desintoxicación mejora el proceso de limpieza natural del cuerpo, lo que le permite construir mejores defensas contra las enfermedades, también ayuda a estimular la circulación sanguínea.
Antes de empezar mi desintoxicación del cuerpo, tuve que limpiar mi cocina de una licuadora que me tenia desilusionada porque me dejaba las frutas y verduras con pedazos sin batir y el hecho de tomar batidos es que tenga una consistencia suave, verdad? Por lo tanto, cambie a Nutri Ninja Auto-iQ Compact System con tecnología Smooth Boost Technology, que permite personalizar la consistencia deseada en tu bebida. Tiene laminas combinadas de alto rendimiento para triturar bien las frutas y vegetales.
A mi me encanta que trae dos vasos de con tapas selladas, perfecto para batir y tomar en el mismo vaso. También trae un vaso de acero inoxidable perfecto para esos días de calor ya que permite que tu bebida se mantenga fría por varias horas gracias a su doble pared. Ademas viene con un vaso grande con cuchilla para picar y mezclar lo cual también la hace excelente para salsas y sofritos.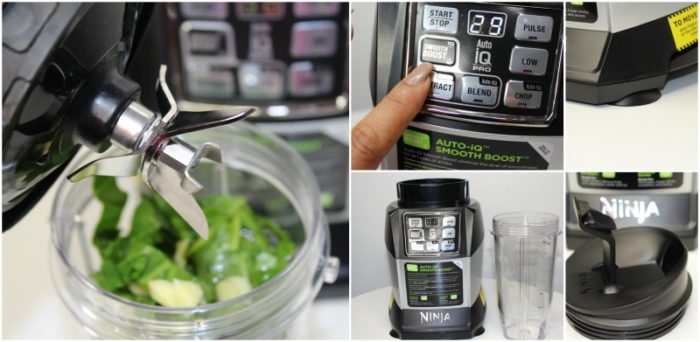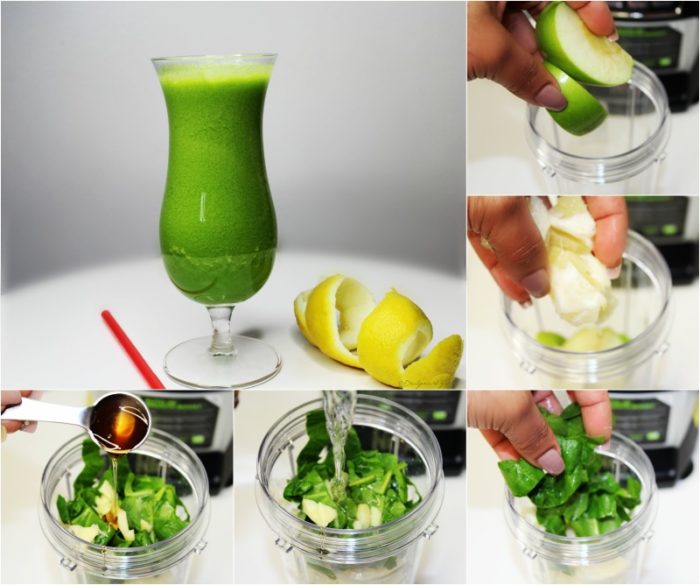 Detox de Espinaca-detalle de los ingredientes:
1 manzana verde: su alto contenido en una fibra llamada pectina la hace el ingrediente perfecto cuando estas buscando desintoxicar tu cuerpo, ayudando a eliminar toxinas y regular el cuerpo. Para tu cabello las manzanas verdes son ricas en minerales como el hierro, zinc, cobre, manganeso y potasio que desempeñan un gran papel en el desarrollo y formación de los mechones de pelo.
1 limón pelado y sin semillas  (se puede usar el jugo, si lo desea): son una excelente ayuda de desintoxicación por contener vitaminas, nutrientes,  vitamina C y enzimas, ayuda a limpiar y alcalinizar el cuerpo. Para el cabello, el limón está totalmente lleno de muchos nutrientes como el ácido cítrico, calcio, magnesio, vitamina C, pectina, y flavonoides que ayudan a combatir la mayor parte de los problemas del cabello y del cuero cabelludo.
1/2 taza de espinaca: Proporciona soporte para el sistema inmunológico por su alto contenido de  vitamina C y proteínas para ayudar a mantenerte satisfecha durante la desintoxicación, y fitonutrientes que actúan como antioxidantes. La vitamina de la espinaca son esenciales para que el cuerpo produzca más sebo, y la circulación del cuero cabelludo aumenta, leer más AQUI.
1/2 pulgada de jengibre fresco: El jengibre ayuda a limpiar el cuerpo mediante la estimulación de la digestión, la circulación y la sudoración. Sus acciones digestivas pueden servir para limpiar la acumulación de residuos y toxinas en el colon, hígado y otros órganos. El jengibre es un excelente remedio para el crecimiento del cabello, que contiene agentes que estimulan el flujo sanguíneo al cuero cabelludo, que desencadena los folículos pilosos y alienta a un nuevo crecimiento. Si deseas un tratamiento tópico haz clic aquí.
1/2 taza de agua.
1/2 cucharadita de nectar de agave o miel.Colocar todos los ingredientes en uno de los vasos de 24 onzas de la Nutri Ninja Auto-iQ Compact System y pulsar la tecla Auto-IQ Extract para una consistencia super suave.