Este articulo esta disponible en: Español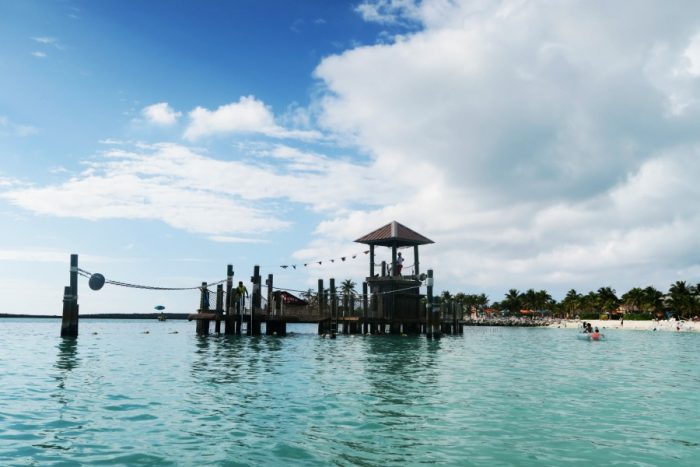 Disney's Private Island Castaway cay was not as expected, it was even more. Let me trace back to a few weeks ago when I went to my first social media mom conference. After a few minutes of pausing in shock and screaming shortly after, I called my familly to tell them the good news and I realized that this would be my -our – very first cruise ever.
What a great first cruise experience at the Disney ship. I read all about it and the one stop at Disney's private island Castawasy Cay. I thought, hm, I am from an island so I know it should be great. But no, Castaway Cay was not as expected.
Imaging waking up, opening your door and seeing the most beautiful view you have ever seen, turquoise water, and a green land sure to give even the most experienced traveler with a good first impression.
We got out in a very smooth disembark, please notice that everyone in your party needs their room keys to get on and off the cruise.
The island is just breathtaking, and even though almost everyone on the cruise will be on the island, it is big enough to have a private space just for you.
There is a lot to do on the island but I will recommend these 3 that were my favorite: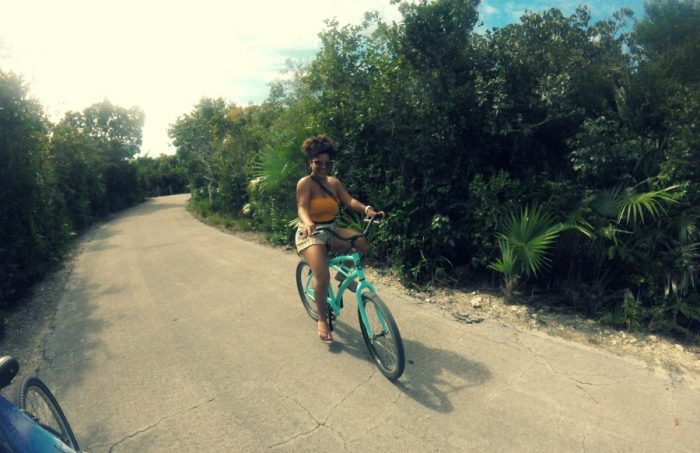 1.- Get to know the island on a bike: one of the fun activities you can do on the island is renting a bicycle. At first i wasn't sure if this was a good idea, but it was a great idea. You will get some exercise while taking a good look of the island.
Bike rentals is $10.75 per bike per hour, don't worry about carrying cash or a credit card, because this fee is easily charged to your stateroom account.
This was super fun for all the members of our family and I totally recommend paying the extra money. You will get to explore the most beautiful spots on the island.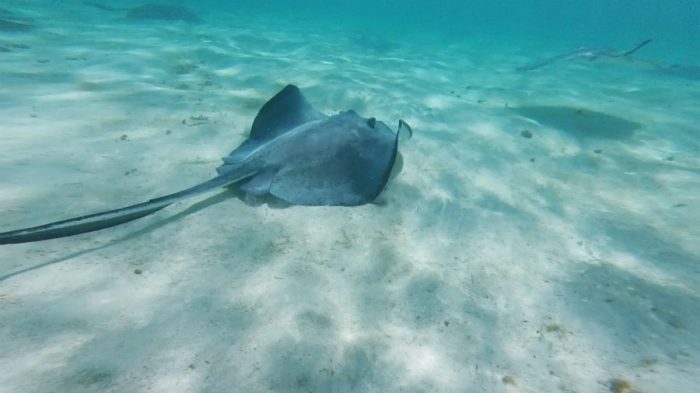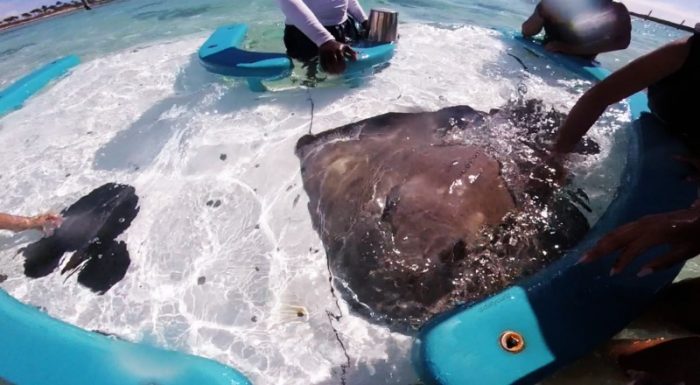 2.- Swiming with Stingrays: Doing absolutely nothing on the island is a good idea, but remember that you will be there the whole day and this is a great time to spend some quality familly time creating great and unique memories.
Feeding and swimming with the Stingrays is the perfect way to do so. I was so scared to this, but my family wanted to do it and I didn't have a choice. After the instructor gave us some facts and an explanation about the Stingrays, I felt more confident.
This experience was life changing and got me to have more respect for these creatures. We fed them for about 15 minutes and then we were able to swim with them, super fun.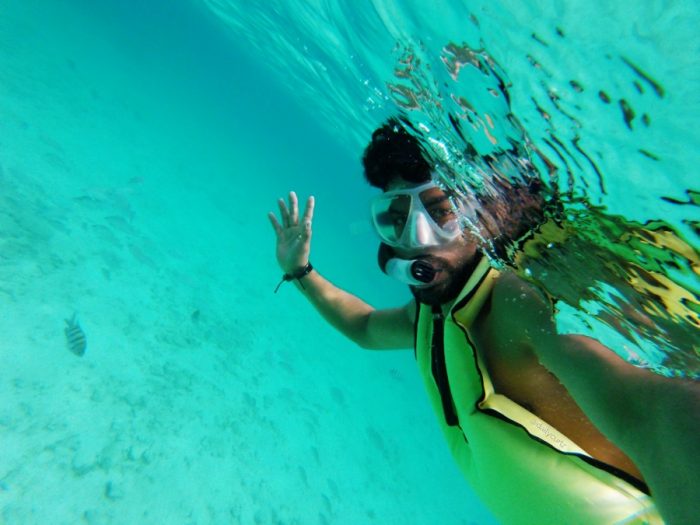 3.- Snorkling. You can either rent snorkeling gear on the island or bring your own. Castaway cay island is a paradise for the snorkling enthusiasts . We snorkled in so many places but we all agreed that this was pretty impressive.
If you are taking a Disney Cruise with a stop at Castaway Cay make sure to get everything ready the night before so you can go to the island first thing in the morning.
It is a good idea to eat breakfast before getting off to the ship. Lunch is provided at the island, just make sure to go at the designated time if you really want to have a nice lunch, we were having so much fun that we missed the time and were only able to have chips and a sandwich.
You can bring your water bottle, but you don't have to, there are water coolers in many spots of the island. Really cold and nice, we re-filled our water bottle many times during our stay. Your kids will also enjoy the free ice cream to cool them down whenever they want.
As soon as you get there, find a nice spot, the island can get really crowded.
Bring all your necessities, toys, sunblock, swimsuits etc. But, if you forget something, don't worry, there are a few gifts shop around the island.
My familly was one of the last people on the island, they had to literally take us out of the water – no shame- we wanted to enjoy every minute and we did, Disney's private Island Castaway cay was not as expected, it was way more, and I-we- can't wait to go back.
SaveSave
SaveSaveSaveSave
SaveSaveSaveSaveSaveSaveSaveSave
SaveSave
SaveSave
Este articulo esta disponible en: Español