Este articulo esta disponible en: Español
"This post has been sponsored by OGX®. All thoughts and opinions are my own."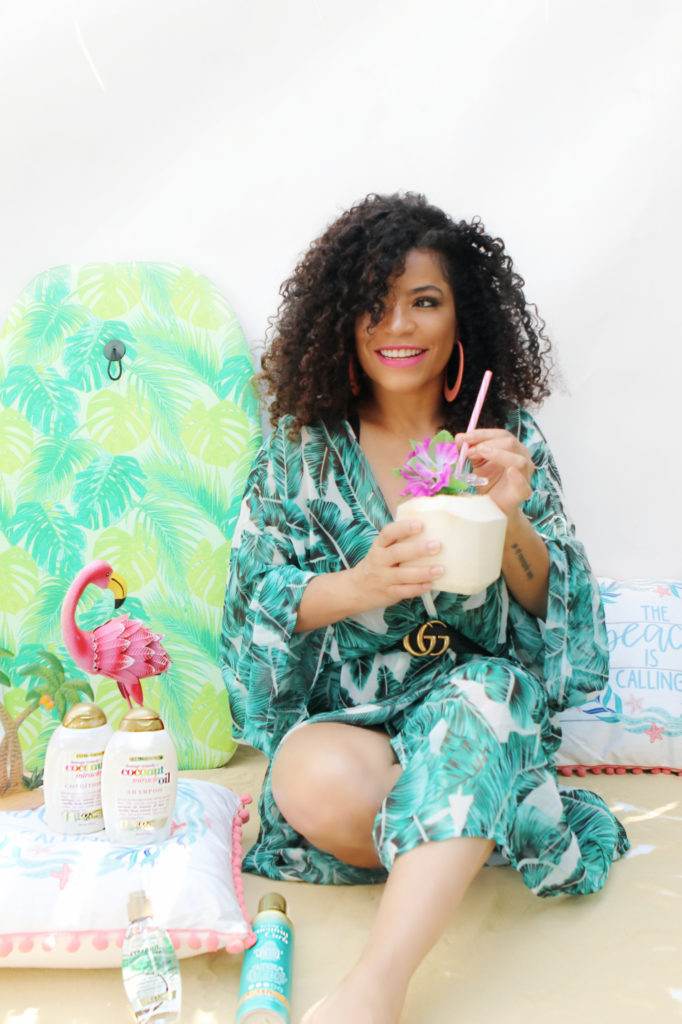 Easy & Affordable Curly Hair Routine! By this time, I was supposed to be on a media trip to DR. I was looking forward to this because I haven't been on the island for over two years. Instead, I have been in self-quarantine for almost 2 months now. But just because I am stuck at home doesn't mean that I can't bring the tropics to me—or at least to my senses.
I thought of a scent that always brings back memories, and the first thing that came to my mind was "coconut." So I ordered my favorite coconut products online to create my very own paradise while doing my hair for an easy & affordable curly hair routine.
First step: wash your hair. I can't tell you enough how important it is to properly wash your curly hair. Healthy scalp = healthy and long hair. I am using OGX Coconut Miracle Oil Shampoo. Intensely moisturizing, it leaves hair feeling nourished and silky smooth—made with Coconut Oil, essence of tiare and vanilla bean extract. It's sulfate-free, leaves my curls soft and easy to detangle, and the scent is just amazing!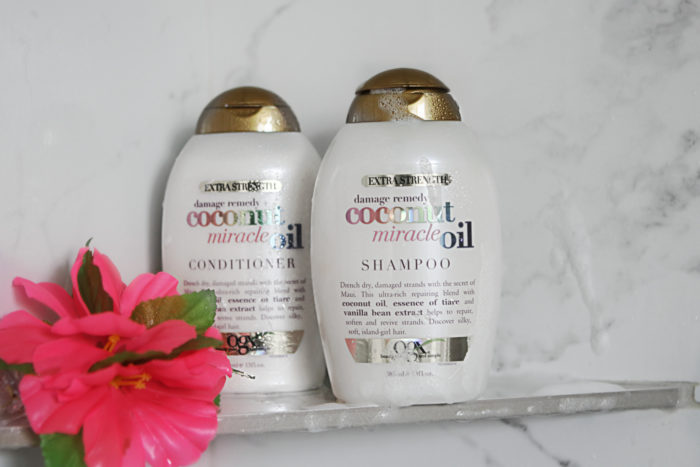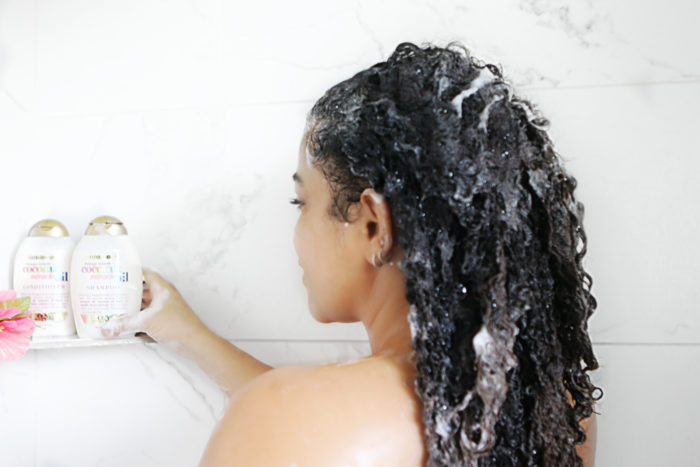 Second Step: Detangle my curls while enjoying and treating my senses to a tropical-inspired island escape. OGX Coconut Miracle Oil Conditioner is an ultra-rich conditioner that makes the detangling process as smooth as possible—while repairing and calming frizz, as well as taming flyaways. It leaves hair with a silky soft bounce and shine.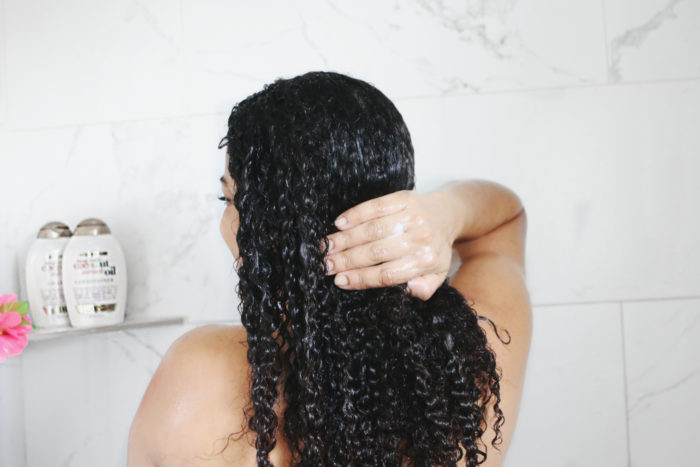 Third Step: Seal in the moisture. Coconut Oil Weightless Oil Mist is perfect for the job. Infused with coconut water, electrolytes, and coconut oil; it seals in the moisture while giving your curls instant hydration. This is a product that I love to have around, not only for this tropical-inspired routine, but all year round, because I can use it on wet and dry hair. It smells AMAZING and it's perfect for everyday use and for quickly re-shaping your curls.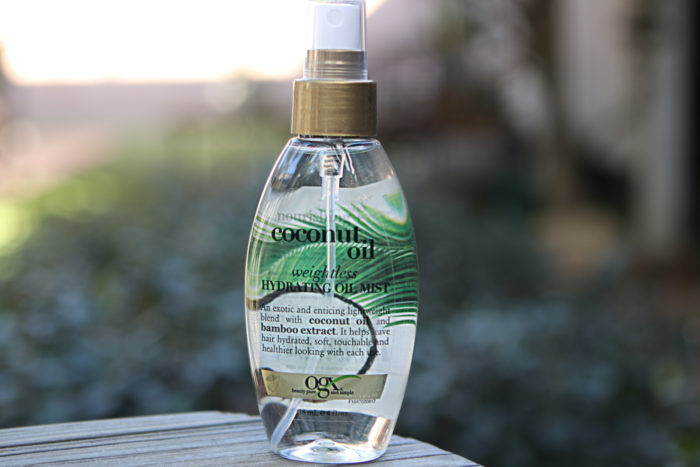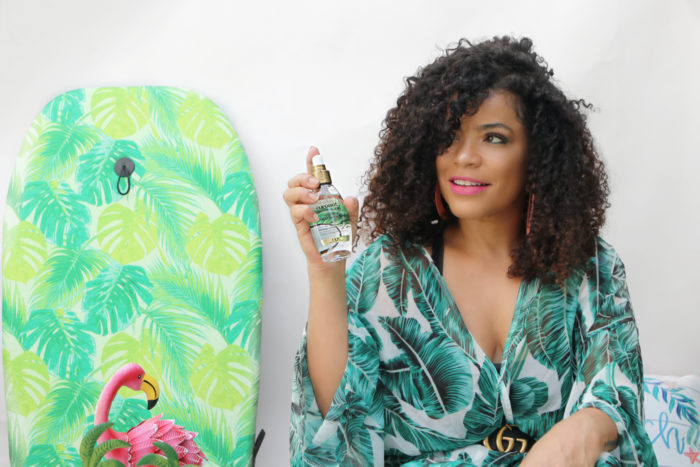 Fourth Step: Style! After sealing in the moisture, I follow up with a leave-in conditioner to soften the hair and add extra moisture. I already had a leave-in conditioner at home, so I went ahead and used it. Recovery Oil + Pracaxi Combing Cream is great, and it fits my budget.
As I've mentioned in other posts, on any occasion, I can get away with a light cream. But now that I am staying at home, I don't want to style my hair often, but I do want my curls to be on point. So I am using products with more hold.
OGX Locking Coconut Curls Decadent Creamy Mousse is the best of both worlds—part foam, part cream means curl heaven! With the hold of a mousse and the hydration of a cream, this mousse is perfect for helping to enhance and de-frizz curls for that total goddess vibe. Infused with coconut oil and shea butter, this creamy blend holds, hydrates, and enhances your curls.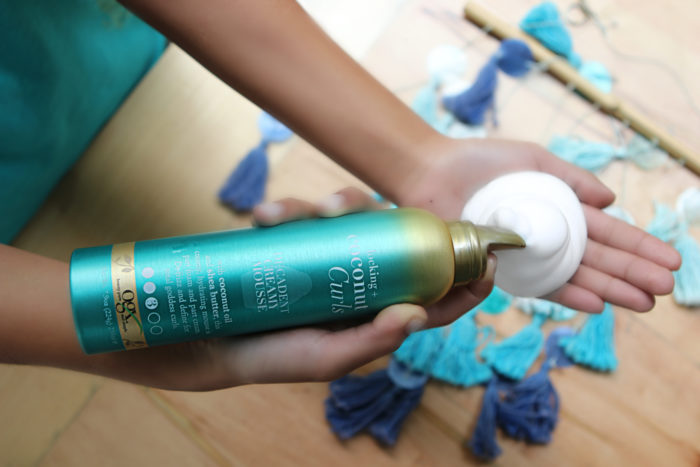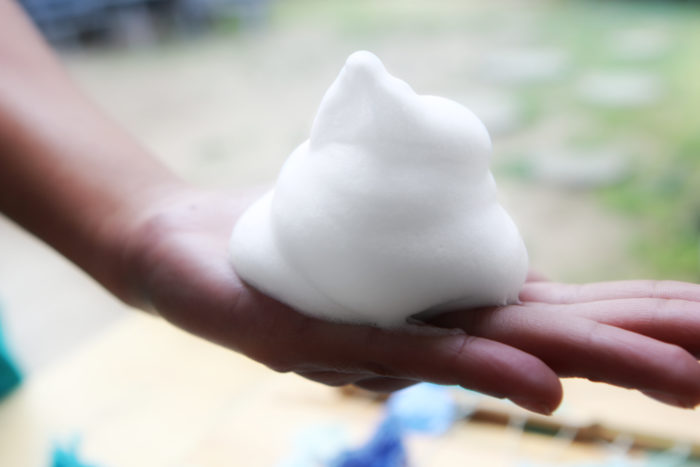 Final Step: Rock those curls and be happy that you just created an easy, affordable curly hair routine. Because you don't have to spend a fortune to have the right products for your curly hair.
I decided to go with a flat twist this time. They are easy to do and allow me to have my curls away for a few days, if I decide to, and then after a few days, rock my hair out. I set up my backyard with props that I had stored in my garage and made myself this tropical set-up, because if I can't make it to the tropics, the tropics comes to me. The amazing tropical supercharged blend of OGX Coconut Miracle Oil products is perfect to give my curls an instant hydration hit while experiencing the tropics in my own house.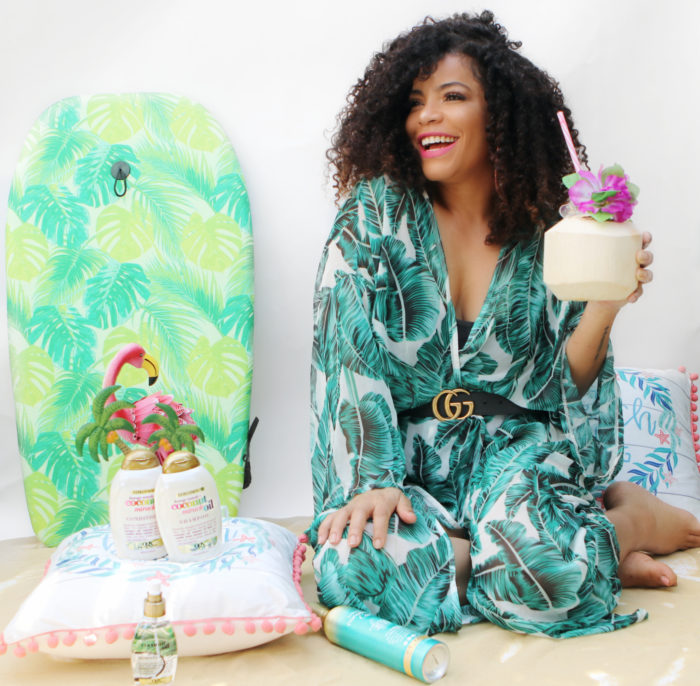 Este articulo esta disponible en: Español