Este articulo esta disponible en: Español

Finally no shave November is over! I don't know where this idea came from, but it is growing each year. Don't get me wrong, I don't mind a bear lol, I don't love it, but I prefer my man well groomed.
No-Shave November is almost over and whether you're a hipster growing out a sleek 'stache all year long or a bartender building up a bulky beard, maintaining what you grow out all month is just as important as the work you put into growing it!
I came across these amazing products called Bulldog Skincare which has you and your beard covered this season with a full arsenal of products that contains ingredients like aloe vera and green tea to ensure you're looking your best. Because if you are going to grow it, you have to take care of it.
I love the packaging, it is clean, simple, and manly at same time. It is perfect if you are always on the go because the packing is really sleek. I think this also makes a perfect Christmas gift.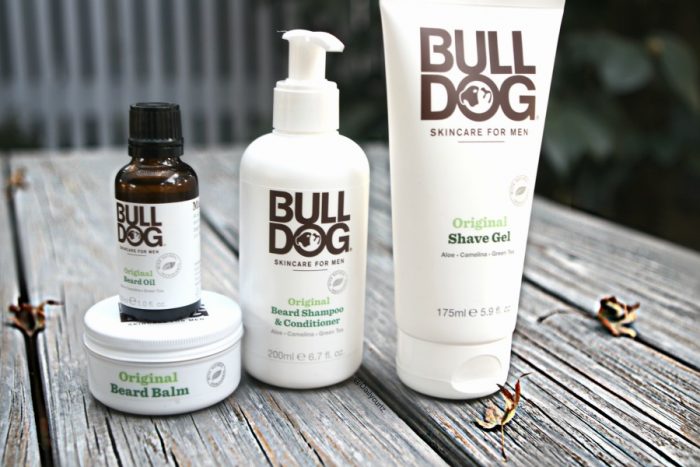 Original Beard Shampoo and Conditioner (250ML) – This 2 in 1 shampoo and conditioner is specially formulated to leave your beard clean, fresh, nourished, and conditioned.

Original Beard Oil (30ML) – Great for that hard to tame beard, this oil helps to tame, condition, and soften your beard.

Original Beard Balm (75ML) – Offering the perfect finishing touch before you head out for the day, this beard balm ensures that your beard is moisturized, smooth, and looking its best.

Original Shave Gel (175)- If you finally decide to shave someday, this products is for you.
Certified by Cruelty Free International, Bulldog products don't contain artificial colors, synthetic fragrances, or ingredients from animal sources and are even suitable for vegans and vegetarians.
Be the master of your beard with a little help from Bulldog, a man's best friend.
SaveSave
SaveSave
Este articulo esta disponible en: Español