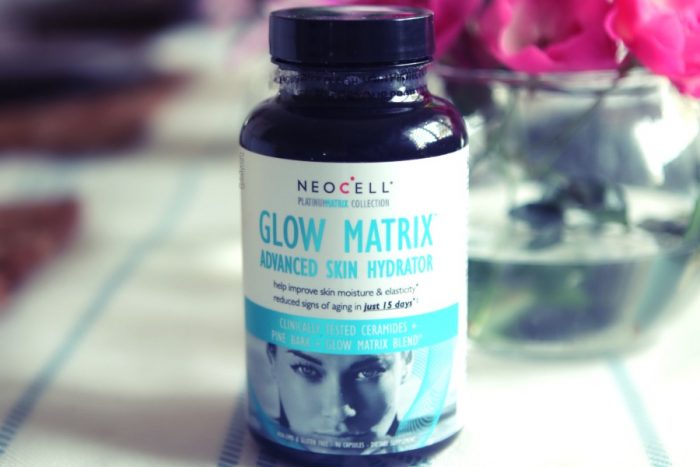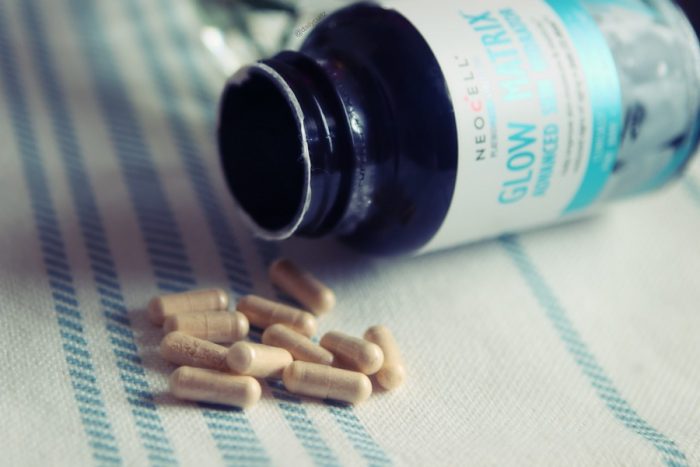 When I heard about a supplement that helps improve skin moisture & elasticity and also reduces signs of aging in just 15 days I knew I had to try it. This Glow Matrix advanced skin hydrator review will be my honest opinion after using/taking the product for more than 15 days.
First things first, Glow Matrix is an advanced skin hydrator by NeoCell's Platinum Matrix Collection  featuring a patented Glow Matrix Blend™ formula that delivers several collagen-supporting ingredients like hyaluronic acid, gamma linolenic acid, pine bark extract and more. This combination of EFAs, carotenoids, herbal extracts and more is designed to leave your skin feeling smooth, healthy, and hydrated.
No lactose, starch, yeast or artificial flavors. Made in the USA.
Ceramides are a clinically-tested multifunctional nutricosmetic that fortifies the skin's outermost layer and acts as a water barrier to prevent the evaporation of moisture through the epidermis, keeping the skin hydrated and supple. Ceramides also prevents the breakdown of the skin's collagen matrix by inhibiting collagenase, an enzyme that degrades collagen.
Key ingredients: Hyaluronic Acid, Pine Bark Extract, Astaxanthin, Lutein & Coconut water Powder
A scientifically crafted blend of nutrients, promoting hydration in the skin while combating free radicals for hydrated and glowing skin, and a healthy collagen matrix.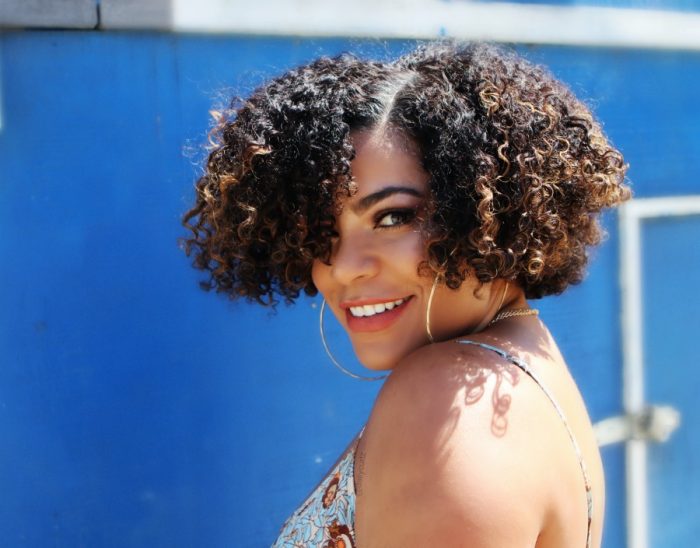 How did my skin like the Glow Matrix?
You can find this product for $19.81 on Amazon and other retailers which in my opinion is a good price for 90 capsules, but you need to take 3 capsules a day which mean that it is good for 30 days. If you do the math it is $237.72 a year if you want to add it to your daily routine.
Even though $237.72 is quite a large amount of money, I think that it is way better than going under the knife or having more expensive and invasive treatments if you don't take care of your skin. I am talking about the money because I read some reviews commenting about the cost of the product over the span of a year.
After taking the capsules for almost a month, I can honestly say that I love the product, I can see the results not only on my face, which is amazing, but on my body overall.
My skin tends to be very dry specially when there is a change of season and the overall improvement of my skin is great. My skin is literally glowing.
I don't really like the idea of taking 3 capsules to be honest with you, but after seeing the results, I don't mind it. I have the bottle right in front of me and next to my computer so I don't forget a single day.
I believe that prevention is the key to having perfect skin, body, hair, and health. In that matter, I love the idea of taking a capsule to help me improve my skin and keep me away from more expensive and invasive treatments.
What do you think about Glow Matrix advanced skin hydrator, would you give it a try?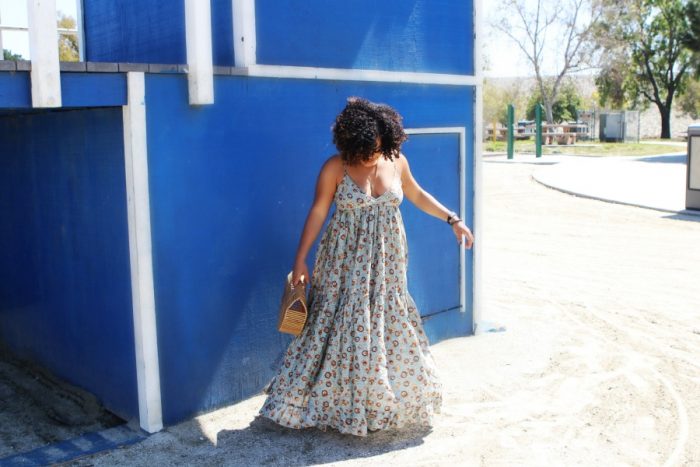 I received a free sample of this product in order to make this review possible.
SaveSaveSaveSave
SaveSave
SaveSave
SaveSave
SaveSave
SaveSave
SaveSave
SaveSave
SaveSaveSaveSave