Este articulo esta disponible en: Español
This post was sponsored by Gillette Venus as part of an Influencer Activation for Influence Central and all opinions expressed in my post are my own.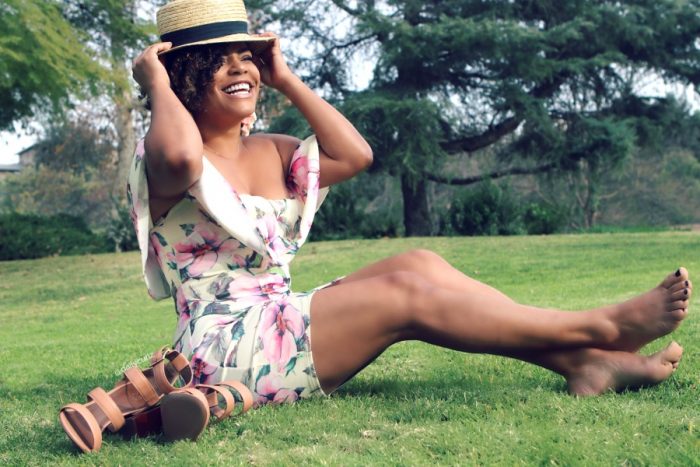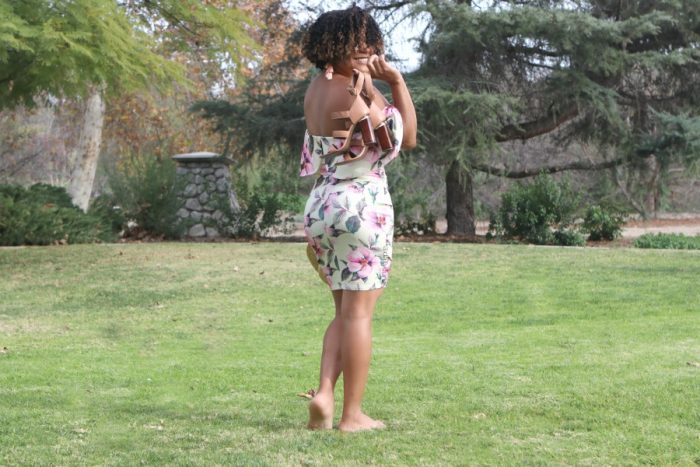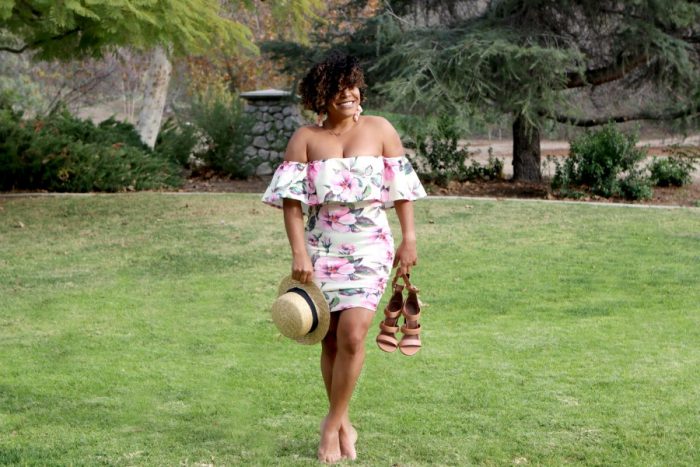 Every Woman wants to have smooth legs, just follow these 5 simple steps to rock perfect legs all year round.
Just as you take care of your face and hair, the other parts of your body, like your hands and legs need special attention. Some women make the mistake of forgetting their legs during winter months because they are usually covered, but it is very important to take good care of them all year round to have them ready for summer.
I remember one time when I didn't like to show my legs and instead of taking care of them I hid them and never ever took care of them. It was only a few years ago when I started taking care of them and giving them love. Here are the steps I followed to recover them and maintain them perfect, smooth, and in shape:
● Take a warm bath first. Warm water will open your pores and will help you achieve a better shave. Do not use hot water because your skin may get dry, especially if you have sensitive skin. I take a bath as usual allowing my hair to get soft.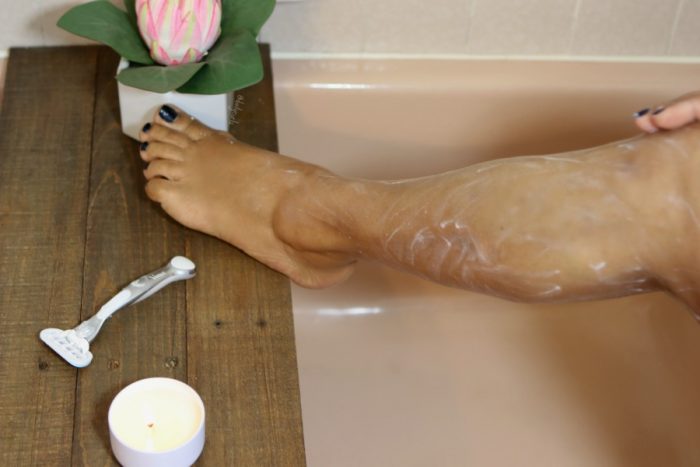 ● Exfoliate your legs. This is a very important step for me because as a curly/coarse haired girl, I tend to get ingrown hair. Exfoliation will deep cleanse the skin and the leg hair will be more exposed to make the shaving process more accurate and effective. I love to use my own handmade scrub with only a few ingredients and it smells delicious, find the recipe HERE. Make sure to rinse well.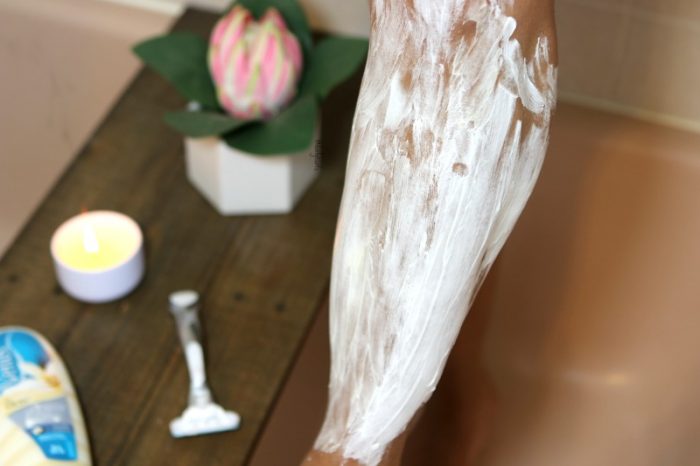 Apply shaving cream. This maybe a no-brainer, but I have seen many friends avoiding this step. Shaving cream protects your skin, moisture, and avoids razor bump. You can also use soap, shower gel, or shampoo; just make sure they have moisture agents in it. Apply a thin layer on your legs.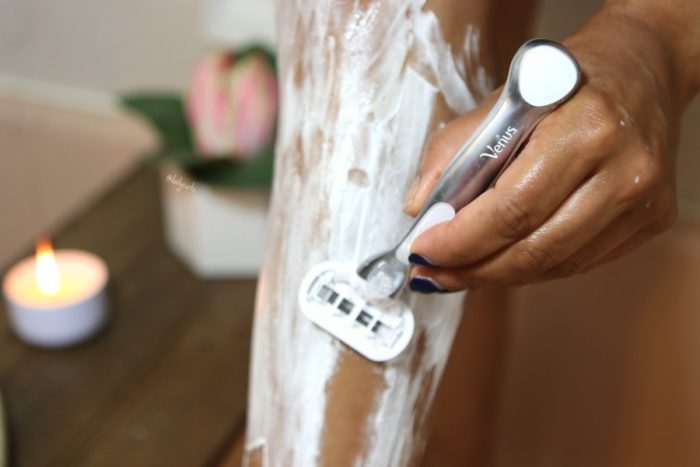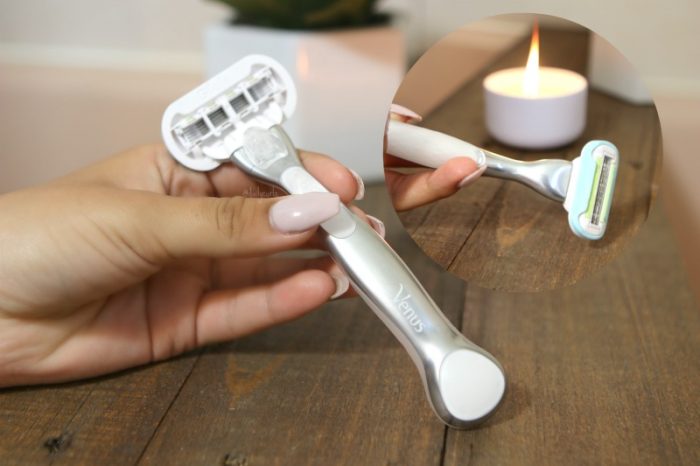 ● Shave your legs. Using a good razor is key to having smooth legs and also the way you shave. Always shave in the opposite direction of the hair growth.
I am using the NEW Venus Platinum Extra Smooth for many reasons but my favorite is the perfect shape for great control. I like to shave in the shower after the steps I mentioned and other blades slip. The New Platinum Metallic Handle perfectly balanced and shaped brings great control, including anti-slip texture designed for a better grip in wet conditions.                                                                                                                             This new razornew razor, in my opinion, is the most beautiful yet made with a metal handle featuring a satin chrome finish that looks very elegant and durable. I also love the 360˚ Ribbon of Moisture premium glide technology that completely surrounds the blades and releases lubricants when activated by water for enhanced comfort, glide, and protection.
The NEW Venus Platinum Extra Smooth is now available at Target and Target.com. Look for a special "Venus Platinum Touch and Learn" display until April 22nd in your local Target store!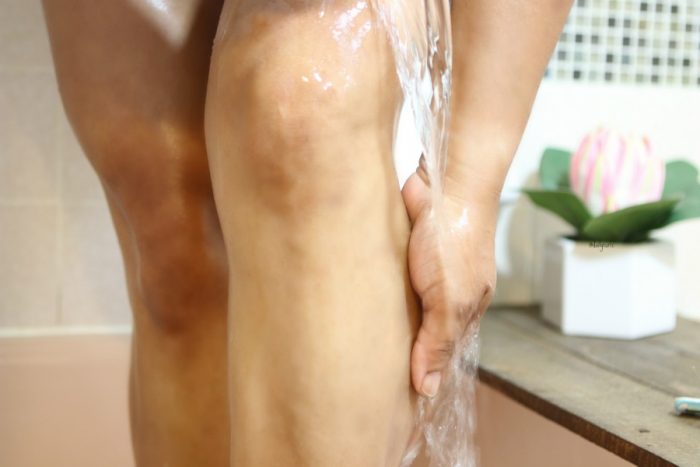 ● Rinse with cold water. The same way cold water seals your hair cuticles; it will benefit your skin by closing the pores.
● Then dry your legs very gently and apply lotion, Shea butter, coconut oil or almond oil. Having sexy, perfect and smooth legs is easier than you think, especially when you follow these simple steps. Also keep in mind that having a balanced diet, drinking plenty of water, and doing regular exercise will help you have smooth and perfect legs.
Taking care for yourself will make you feel confident and better about yourself.
SaveSave
SaveSave
SaveSaveSaveSave
SaveSaveSaveSave
SaveSave
SaveSave
SaveSave
SaveSave
SaveSave
SaveSave
Este articulo esta disponible en: Español