Este articulo esta disponible en: Español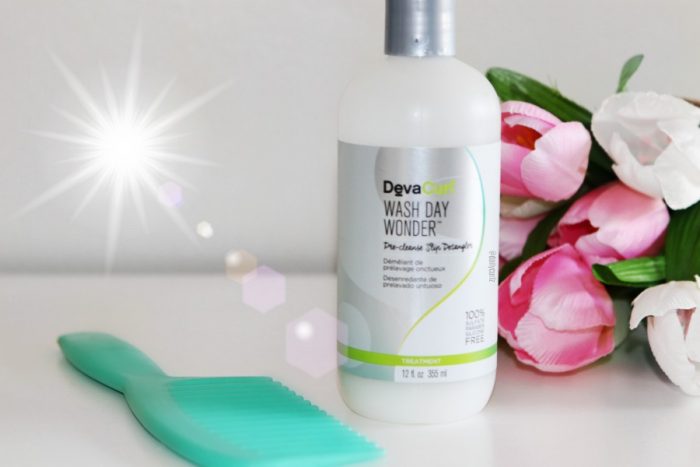 My experience with the NEW Devacurl wash day wonder may be as shocking for you as it was for me. I don't remember a time that a Devacurl product left me with a conflicted opinion like this one. I can honestly say that Devacurl can take my money anytime no matter how much their products cost, but not now.
What is wash day wonder?
It is a pre-cleanse treatment that makes detangling easier. It is formulated to instantly give slip & shine, while strengthening hair to reduce breakage.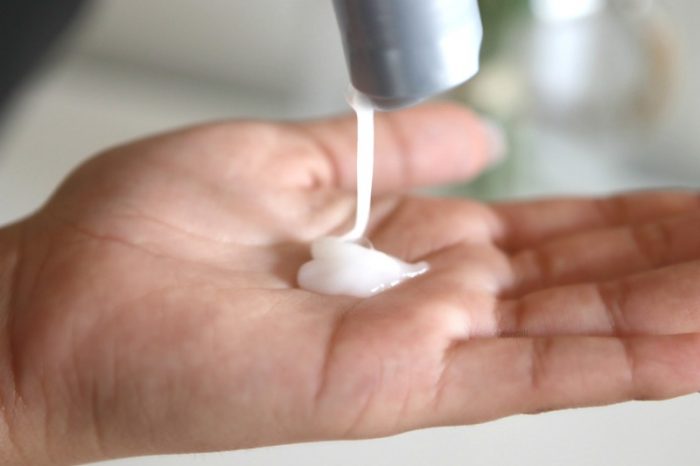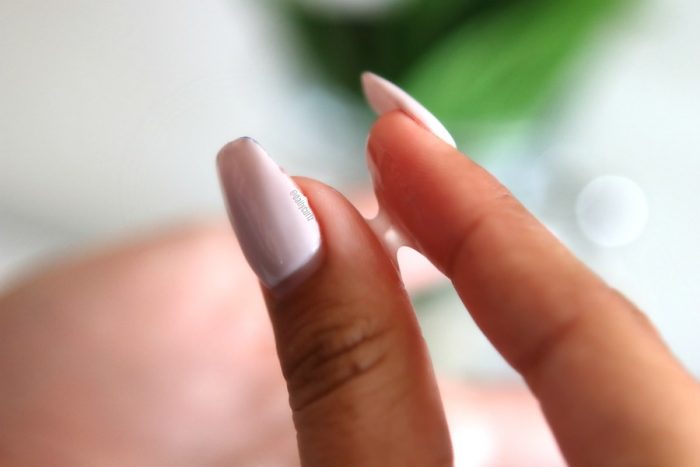 Key Ingredients:
Saffron flower extract increases suppleness and shine.
Pracaxi oil adds slip and provides silkiness to hair.
A natural sugar-based technology strengthens hair to resist breakage. Read all the ingredients HERE  100% sulfate, paraben, and silicone free.
How to use it?
Before cleansing, smooth onto soaking wet curls in sections, ensuring the product is saturated throughout. Use your fingers to gently detangle. Gentle enough to use for everyday wash!
Cleanse: Wash out with a sulfate-free cleanser/shampoo, ensuring the product is completely removed.
Seal in Moisture: Be sure to follow with One Condition or a treatment mask to seal in moisture.
Price $28.00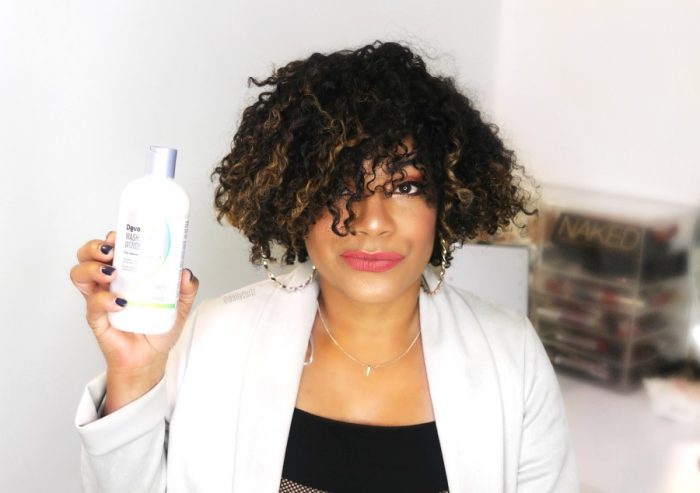 My experience:
I am really confused about this product, it does work -in a way- but not exactly as they claimed. On my hair, it kind of worked but in liah's hair (long, full, wavy hair) I had to use a lot of products to achive the desired results.
I don't know how I will justify spending $28 on a product that won't cut the amount of conditioner used to actually detangle my hair-because you will need to detangle your hair with conditioner after your cleanser/shampoo. Yes, you may need to use less conditioner to detangle your hair, but the amount of product saved isn't significant.
My hair was soft enough, but I didn't feel that confident and comfortable detangling all the way.
I don't really know, I have mixed feelings with this product. I dont know how I will justify adding another $28 to my wash day routine when I pretty much achieve this with any homemade pre-poo. Homemade pre-poos not only help me with my detangling process, but italso helped me with any other hair problem like hydration, dry hair, split ends, and more.
What do you think about this new Devacurl wash day wonder, let us know in comment section down below if you used it and how you like it. Maybe you can help me justify the expenses.
SaveSave
SaveSave
SaveSave
SaveSave
SaveSave
Este articulo esta disponible en: Español