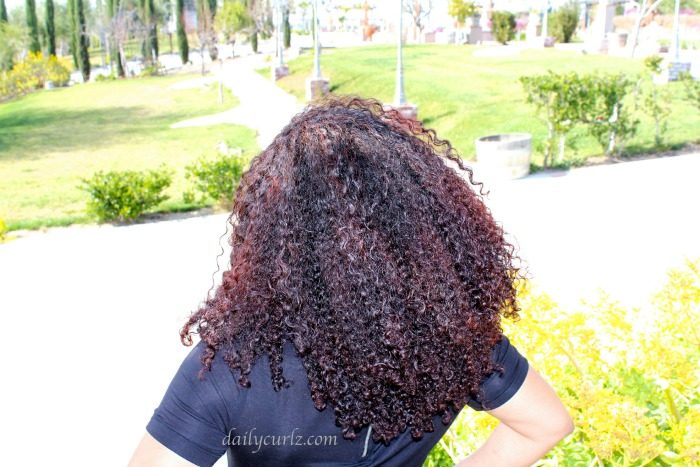 Heat and UV rays from the sun can leave your hair dry, dull and brittle, you need to take precautions to protect it, just as you would your skin. For extended periods in the sun, here's how to protect your hair..
Hat's Off!
 Wear a hat or bandana. This may seem obvious, but a head covering acts as a barrier from direct sunlight. If you are heading out to a ball game or other activity where you will be in the sun for a long period of time, wear a hat.
 Whether you decide to put on a baseball cap or don a wide brimmed beauty, most hats provide 100% protection from the sun's rays. Of course, if portions of your hair hang out of the hat, you'll want to protect that in other ways!
Apply conditioner through your hair before heading to the beach or pool. Do not rinse. This will become a deep conditioning treatment for your hair, and help protect it from sun damage.
Put your hair in a twist or braids. The less your hair is exposed to the sun, the less it can get damaged.

Crafty? Make Your Own SPF!

Spritz your hair with

sunscreen.

Mix 1 teaspoon of sunscreen lotion with SPF of 25 or higher with 1/2 cup water in a spray bottle. Keep the spray bottle with you and spray your hair every couple hours while in the sun.
Find styling products with built-in protection. Several lines of hair care products have SPF and other ingredients to protect your hair. Read the labels. Avoid hair products containing alcohol, which can dry your hair and speed the drying effects of the sun
 While I think the idea of shampoos and conditioners with SPF are pretty great, in reality they just aren't the best option. Anything that you rinse off your hair can not leave behind enough SPF to protect your hair from the sun.
Don't Forget These Final Tips
Half the battle of protecting your hair from the sun happens when you're not even in the sun!
Clarify! If you're using a UV protection in your hair, don't forget to use a clarifying shampoo once a week. SPF will build up on your hair shaft and a clarifying shampoo can remedy that. For lots of build up, try a super clarifying treatment.
Protect Your Part! Use full strength SPF directly on your scalp where you part your hair. The scalp's direct exposure to the sun in that manner can burn and peel! Hit your ears with the sunscreen as well!
Maintain Moisture! Weekly deep conditioning treatments will help keep the damage by the sun at a minimum. Because the sun breaks down the hair's protein (keratin) its important to use a deep conditioning treatment with protein or keratin.
Just Say NO!… to alcohol, peroxide, lemon juice, and "sun activated hair lightening" products. Check the labels and stay away from hair products that contain high levels of alcohol or peroxide. And please, do not try to lighten your hair using lemon juice or other sun activated hair lightening products. These products will cause your hair to dry out faster and will speed the process of damage caused by the sun.