Este articulo esta disponible en: Español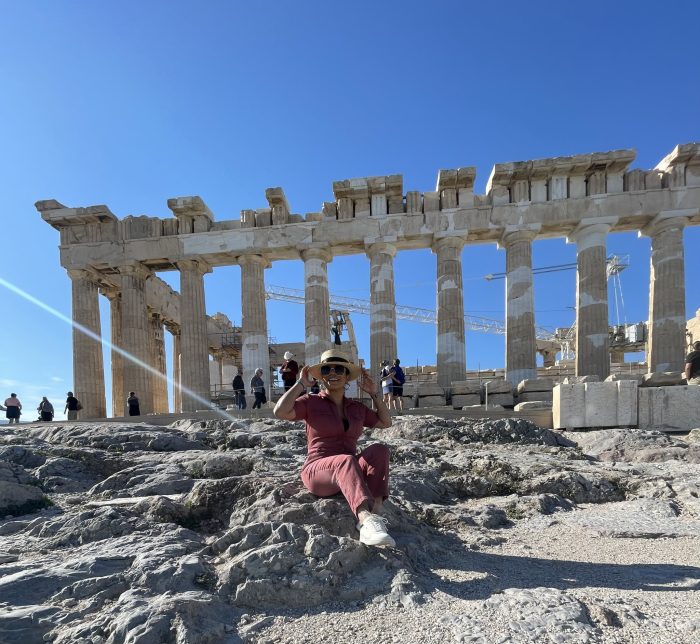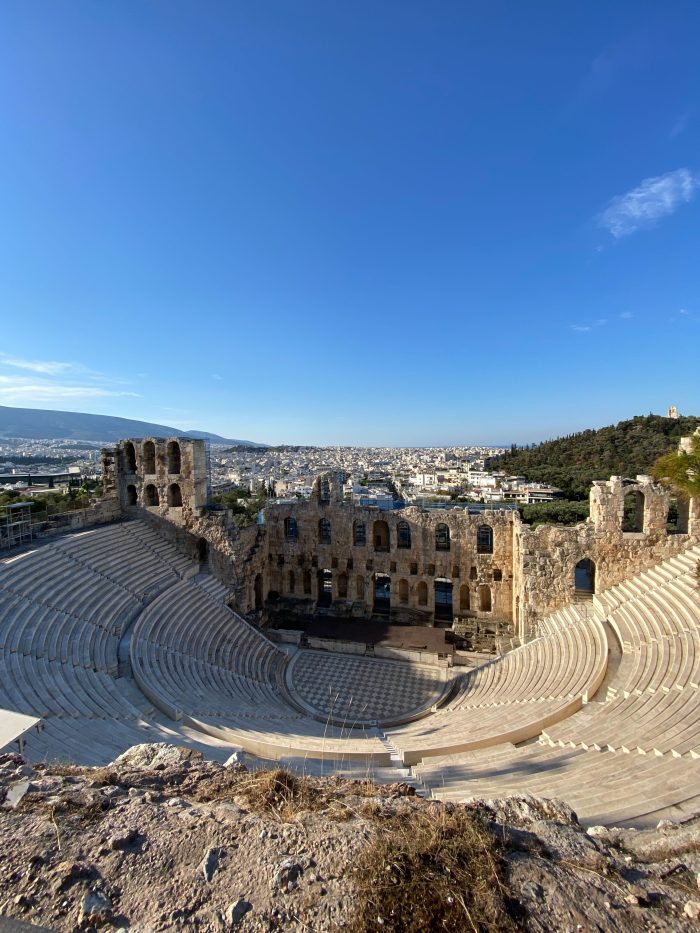 If this is your first time visiting Athens, you may already have in mind to visit the Parthenon and the Acropolis. If that is the case, you need this guide; HOW TO VISIT THE ACROPOLIS & PARTHENON IN ATHENS.
The Parthenon dominates the Acropolis. This is one of the most recognizable and imitated buildings in the world. It was built to honor the Greek goddess Athena Parthenos, the patron of Athens, and it is considered to be the most important surviving building of Classical Greece.
HOW TO VISIT THE ACROPOLIS & PARTHENON IN ATHENS.
Greece was in my bucket list for so many years, that I wanted to make sure that I learned about the culture as much I could. After doing a lot of research we decided to take the Walks tours .Their philosophy is simple: "the best way to travel is to take walks" which I firmily believe because I don't like to jump on a bus and look out from a window.
When I heard about walks tours, I thought to myself "that is genius". Whenever I visit a big city, I love to get lost in the crowds and just walk. The only problem that comes with that, is the fact that I may be going in circles and often miss out on a nice spot.
Walks Tour
 provides some of the most exclusive and beautifully designed small group tours in the industry with special access to some of the world's most iconic landmarks and attractions as well as unique cultural experiences.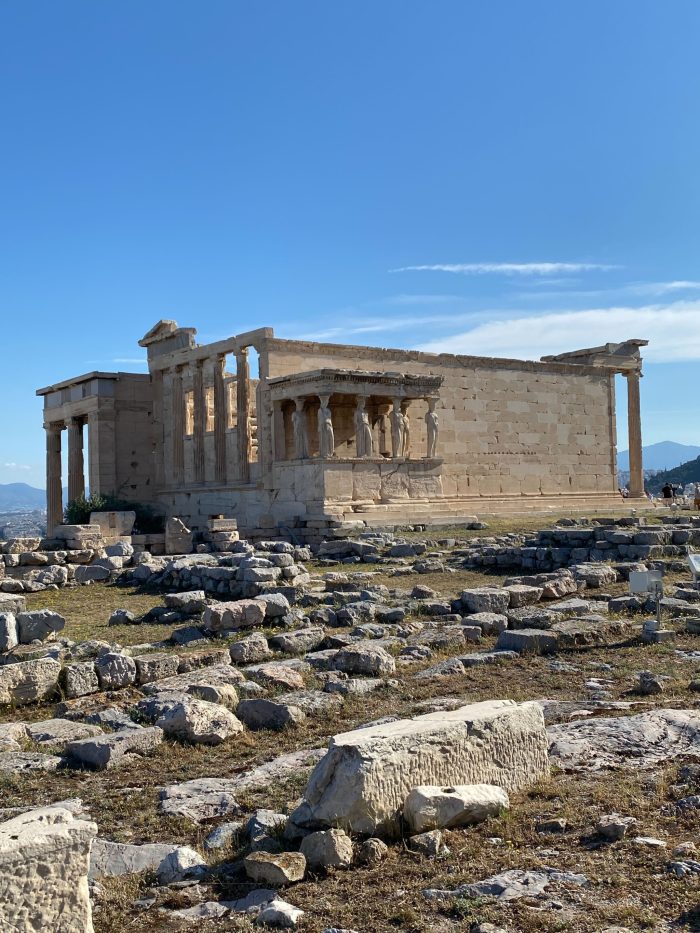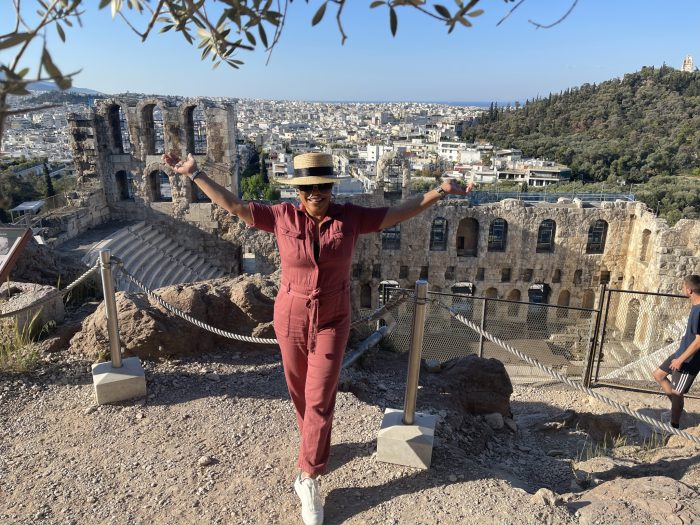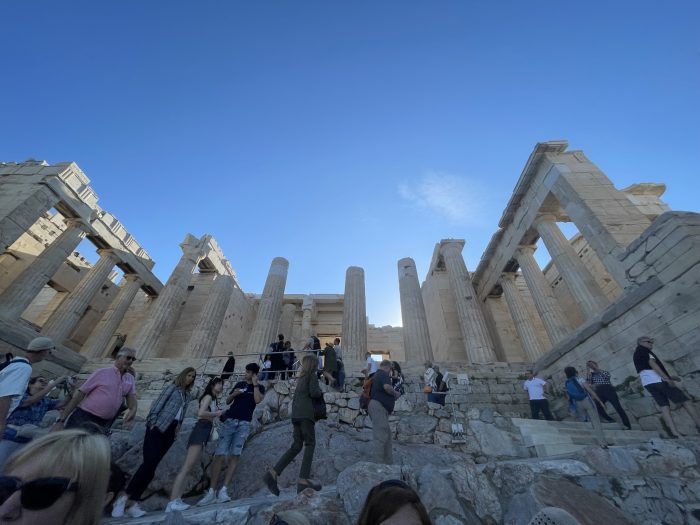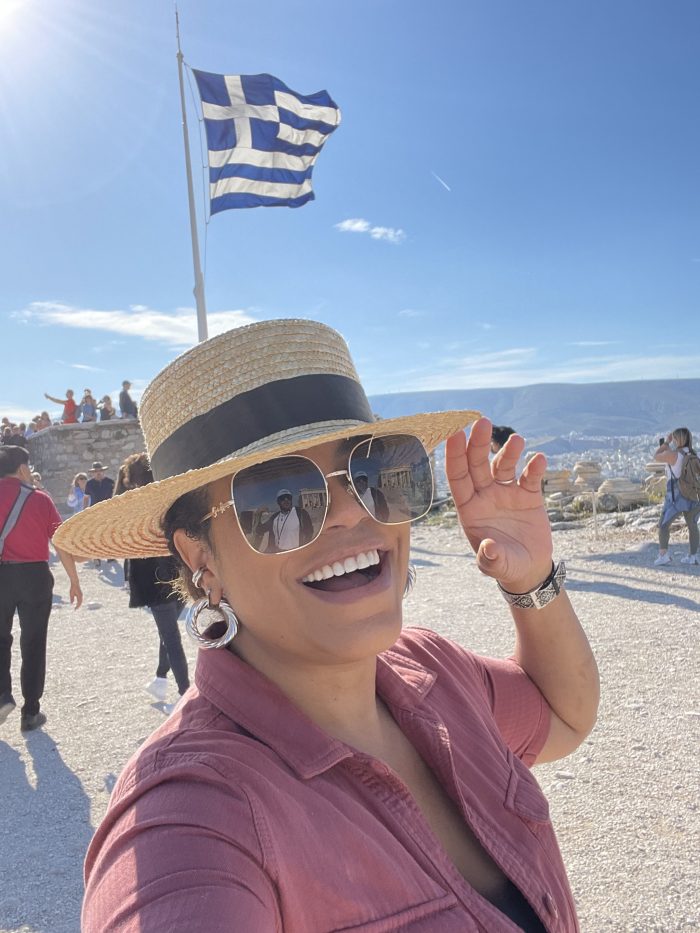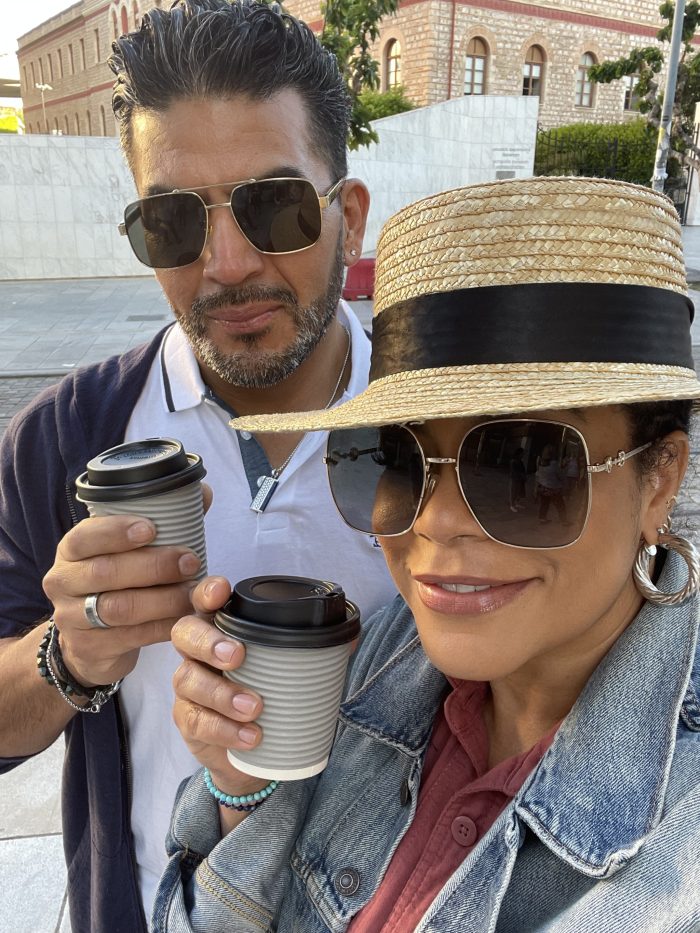 The reservation online was very easy and smooth, we chose the Parthenon and Acropolis Museum tour.

We met with our tour guide at 7:30 A.M in front of a coffee shop -I know, genius- I needed that dose of caffeine to walk all day.

They handed us (a small group) headphones to hear the guide clearly even if there was a large crowd. 

Then we walked to the Parthenon while the guide began to teach us a real history lesson, she was so knowledgeable and funny.

They take care of buying the tickets to skip the line and find the best spot to takes pictures and photos, so you don't have to worry about a thing.

Getting there early was great; there were less crowds with the best weather to walk around and really enjoy our visit without missing any detail. 

After some time there (we didn't feel rushed or anything) we walked down and entered the Acropolis museum to see some original pieces and replicas up close. 

I took advantage of the tour guide and asked for authentic and affordable places to eat as well as other local spots.
CHECK LIST
Finding the best tour to visit Parthenon and the Acropolis is crucial to have a great experience, learn about the culture, and avoid the crowd. But you also need to check this list to make your experience more enjoyable, because it can be very hot – or windy – and you will have to walk a lot.
✔️ Wear comfortable walk shoes, leave those cute sandals at home.
✔️Bring water, but if you forget, there is a vending machine with water for .50 cent euros a bottle.
✔️Check the weather. We went in May and one day it was windy but the next day it wasn't. I was wearing a denim jacket, but I took it off at times because I was hot.
My friend was there the day before and told me it was very cold.
✔️Wear your SPF.
✔️Be prepared to walk a lot. I had to take an Aleve that night for my sore legs, so bring some medication with you.
If you are thinking of taking walks tours on your next adventure, just do it. So much better than jump on a bus with a tour guide talking on a speaker that half of the time you have no clue that they are saying.
Click Here
to find the many cities that walks tours offers.
Este articulo esta disponible en: Español