Este articulo esta disponible en: Español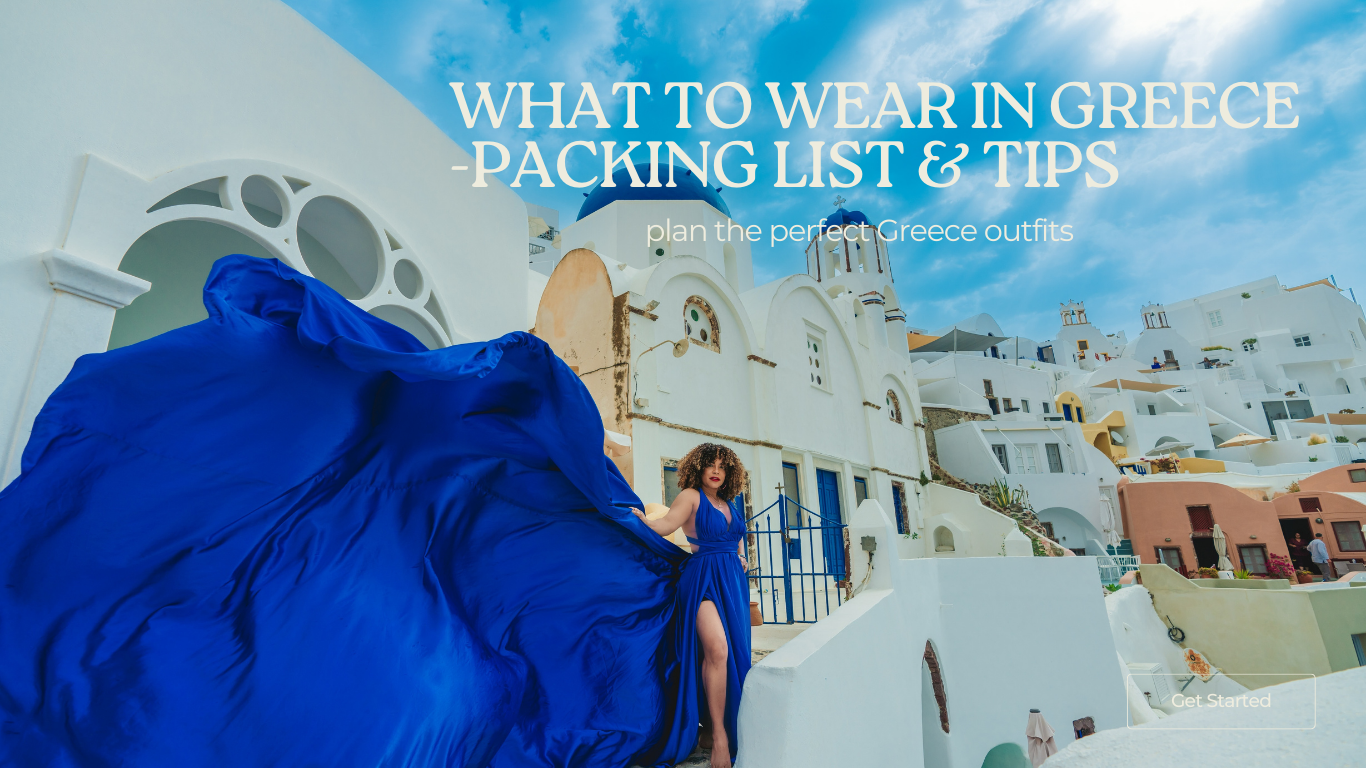 What to wear in Greece packing list & tips! If you are planning a trip to Greece, congratulations! You will have the time of your life, I know it was a dream of mine. One thing on my mind was, what to wear? So here are some photos for inspirations + some tips so you don't make the same mistakes I made.
WHAT TO WEAR IN GREECE -PACKING LIST & TIPS.
The weather in Greece in March – May: Spring temperatures can range from warm to hot, with an average temperature between 19°C-20's°C or 66-77°F. It is a good idea to bring a light jacket so I brought a denim one that I carried on my arm so I could pack lightly.
I spent 20 days in Greece for the TBEX conference and I visited Athens, The peloponesse, Mikonos and Santorini. Traveling from Los Angeles was a long trip and I wanted to travel comfortably so I choose leggings and tennis shoes (same outfit to travel back home). In the photo below I had gucci shoes, but I changed them for another pair from the brand vivaia. They are very comfortable, less bulky, and waterproof (which is perfect because it can rain during the spring season) .
Also, I only traveled with the carry on and the bag you see in the photo from the brand Travel Pro on Amazon.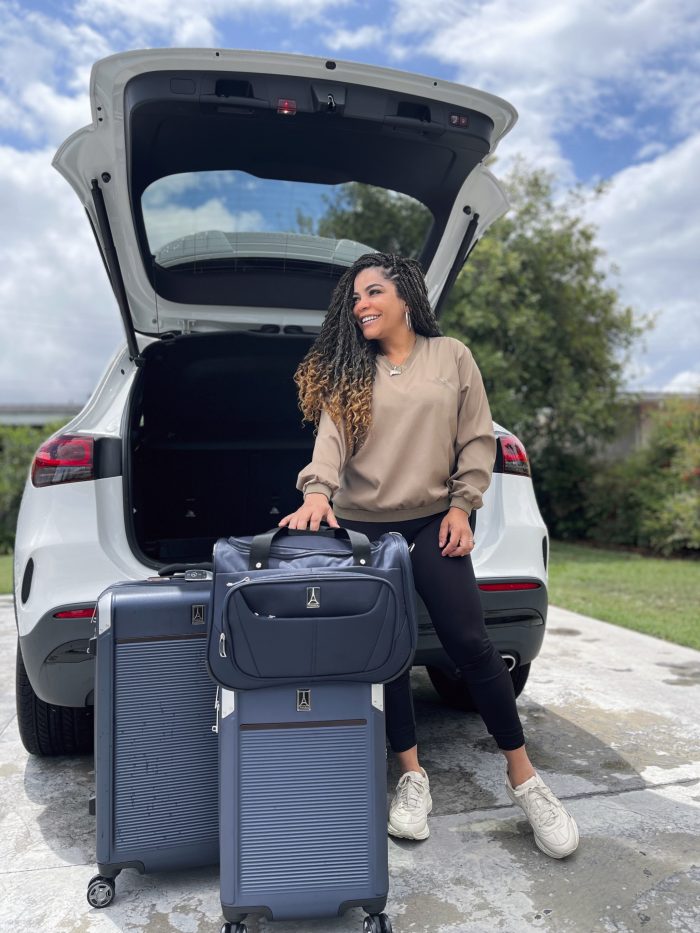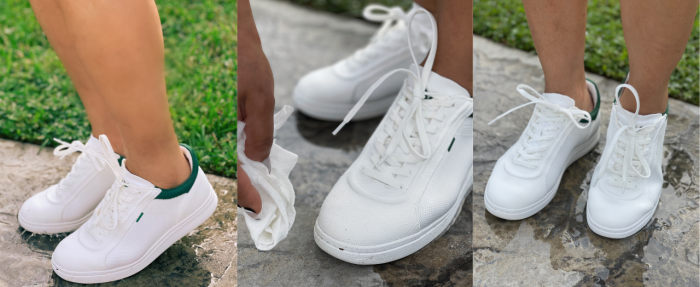 When traveling to Greece, it is very important to pack light. It is almost impossible to travel from city to city with big luggage, especially if you are visiting the islands. You will find a lot of stone and narrow streets.
I also took heeled sandals and I wore it once to visit a restaurant in Athens, but I don't recommend taking them.
Shoes recommended: comfortable tennis shoes, cute flats, flipflops and some wedges.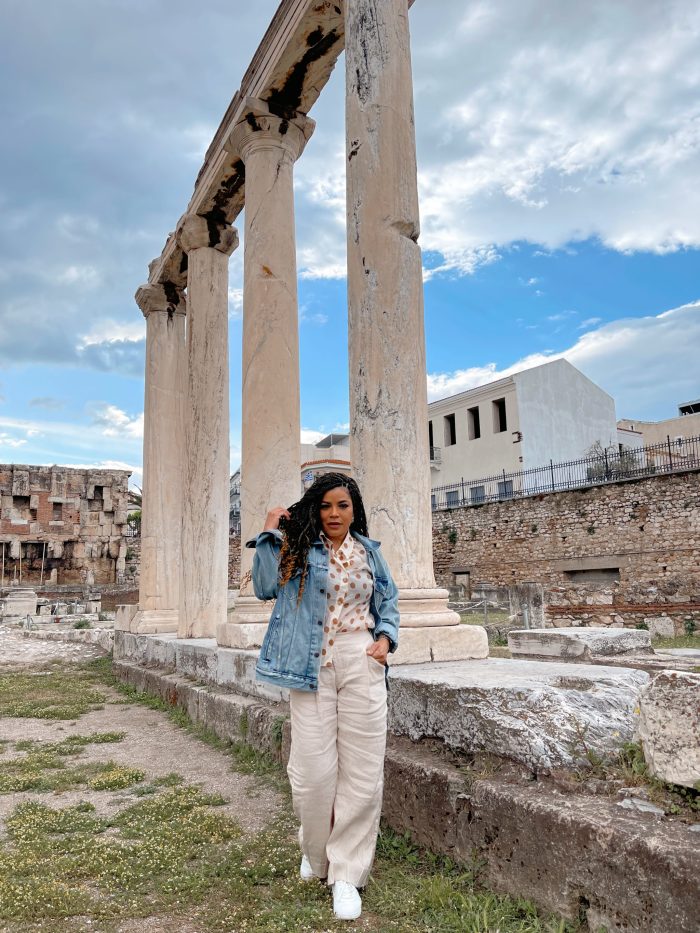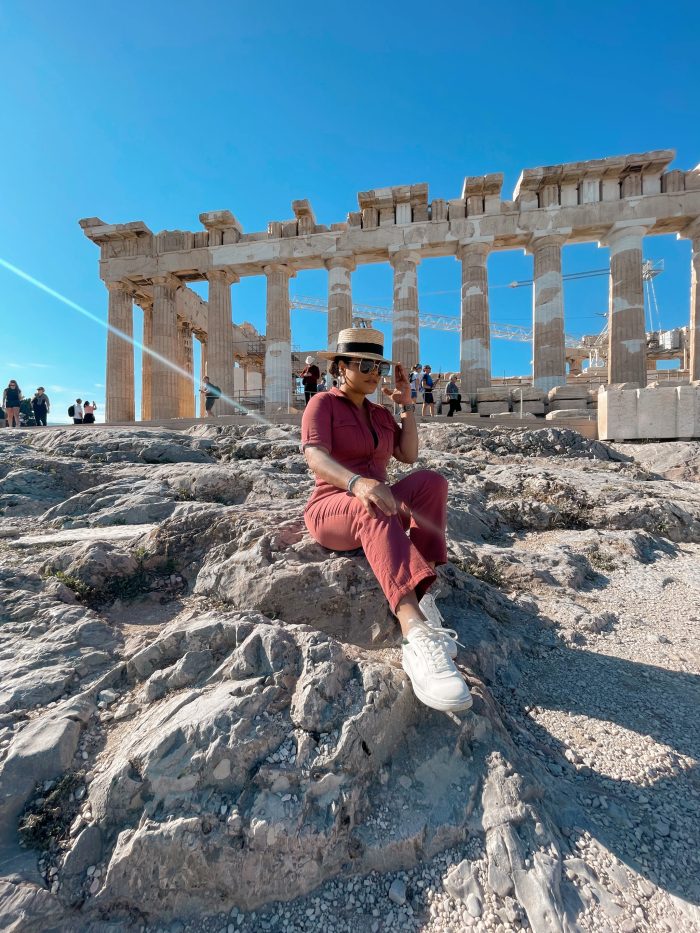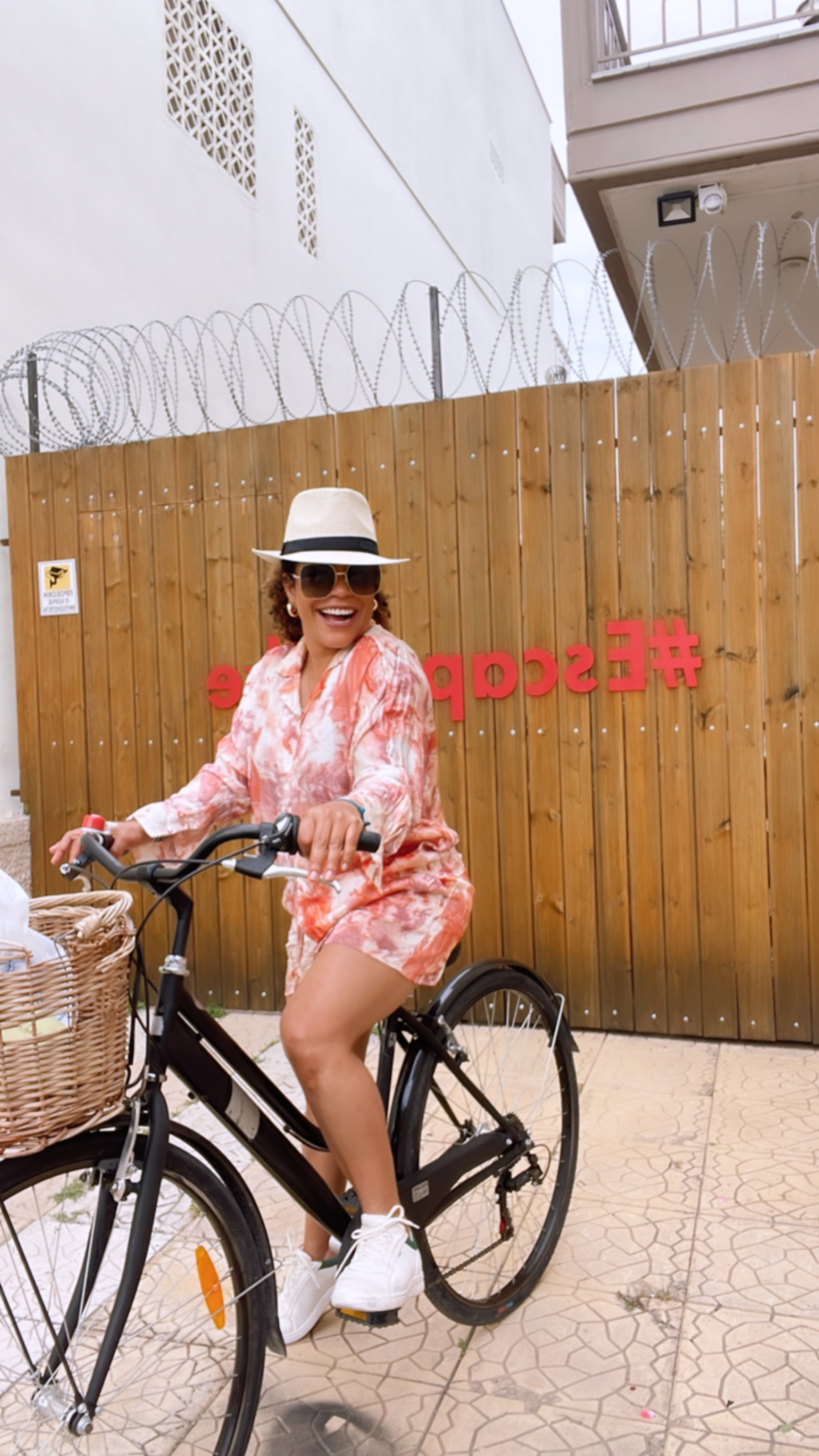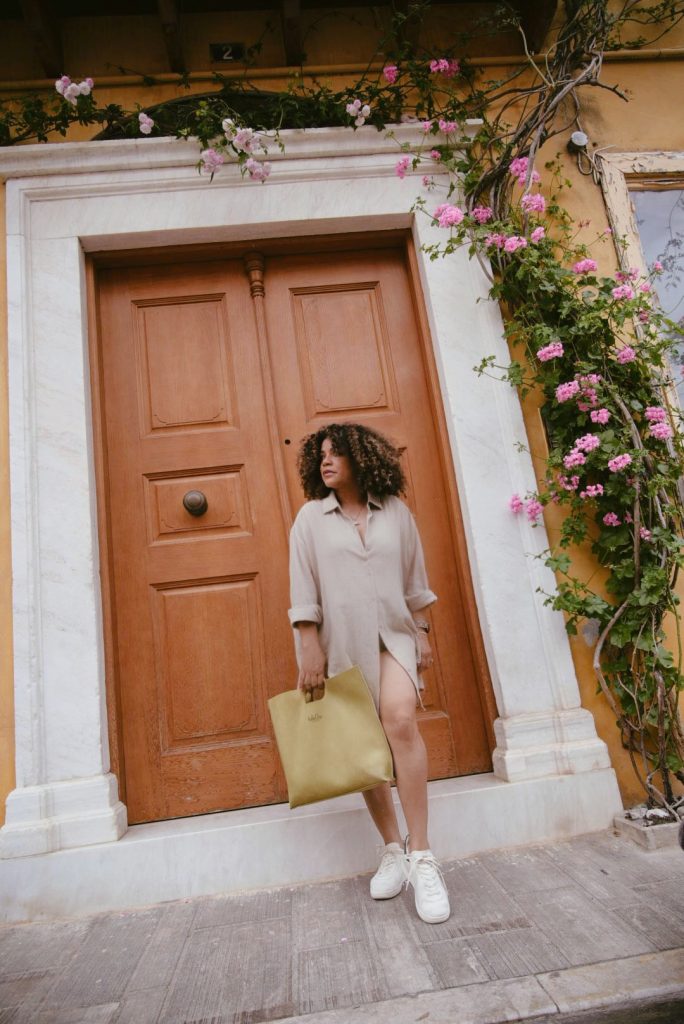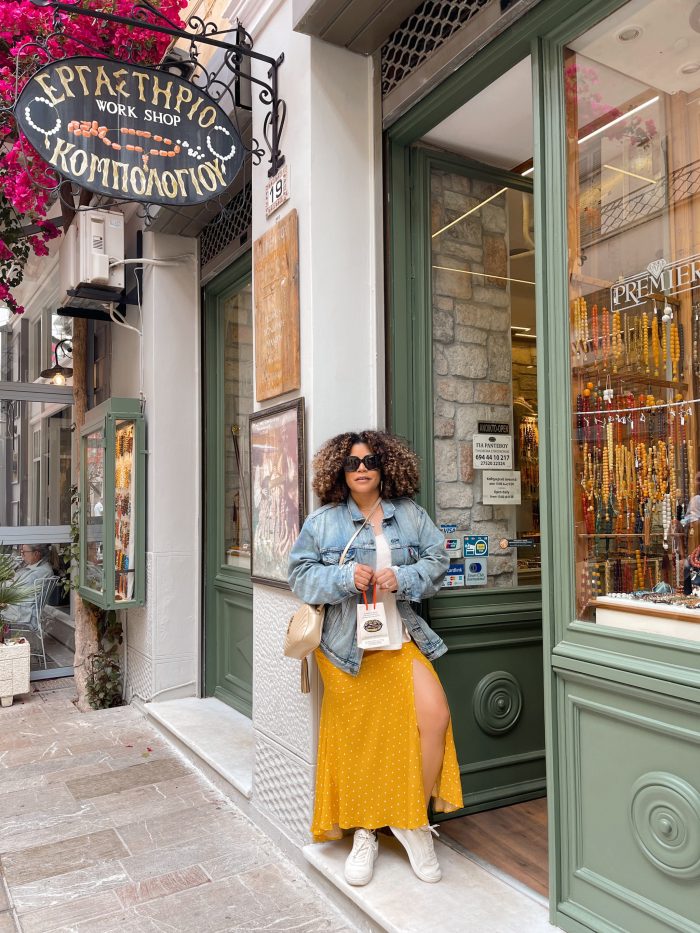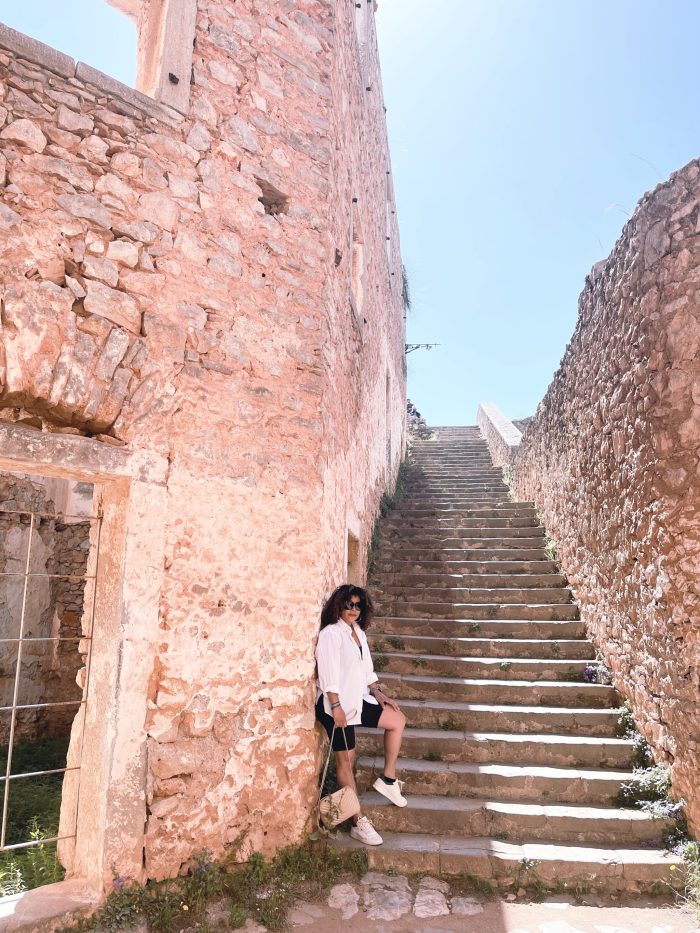 The trick is to mix and match your outfits, I wore the same pants with differents tops & vice versa. When packing, I laid out all of the outfit combinations on the floor to make sure I had all of the days covered.
You will be fine with a couple of swimsuits and cover ups to spice it up. Oversized shirts are great as they can be used with a biker short or even as a cover up. I found some cute and high quality ones on Amazon.
At the end of the day, wear what makes you feel comfortable and cute but I would definitely avoid jeans. But if you are planning on going shopping for this trip, save your money to shop there (specially Athens and Mikonos). The clothes are amazing: the fabrics, colors, designs, and the prices are very good. I was so mad that I didn't have any space to bring some pieces back home.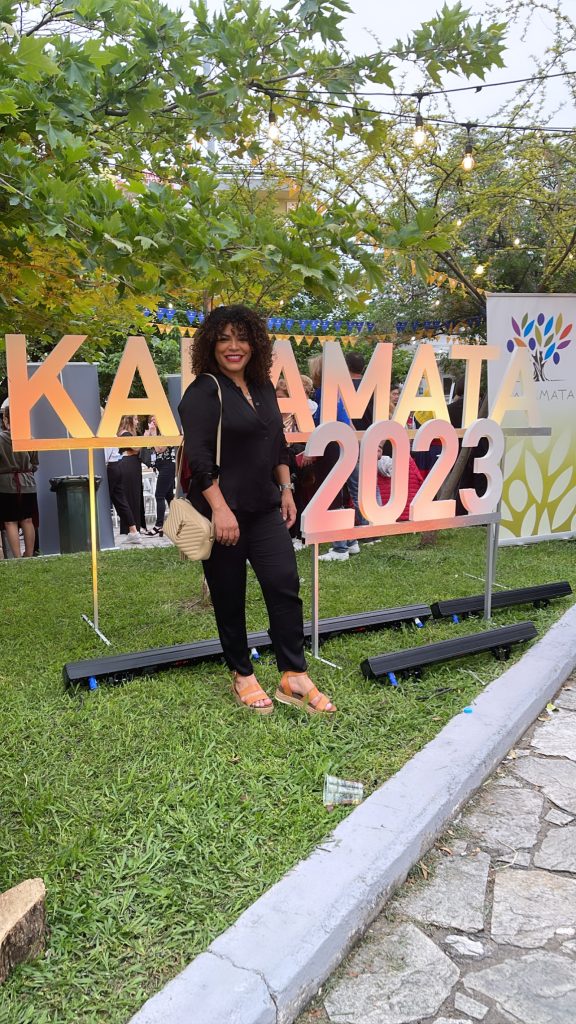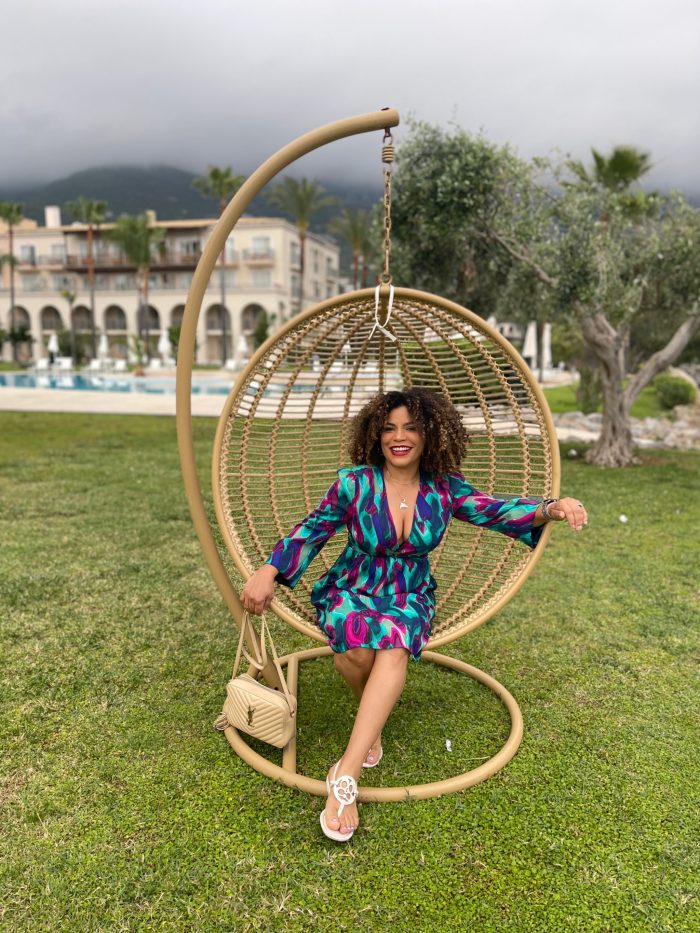 Mikonos and Santorini Outfits Check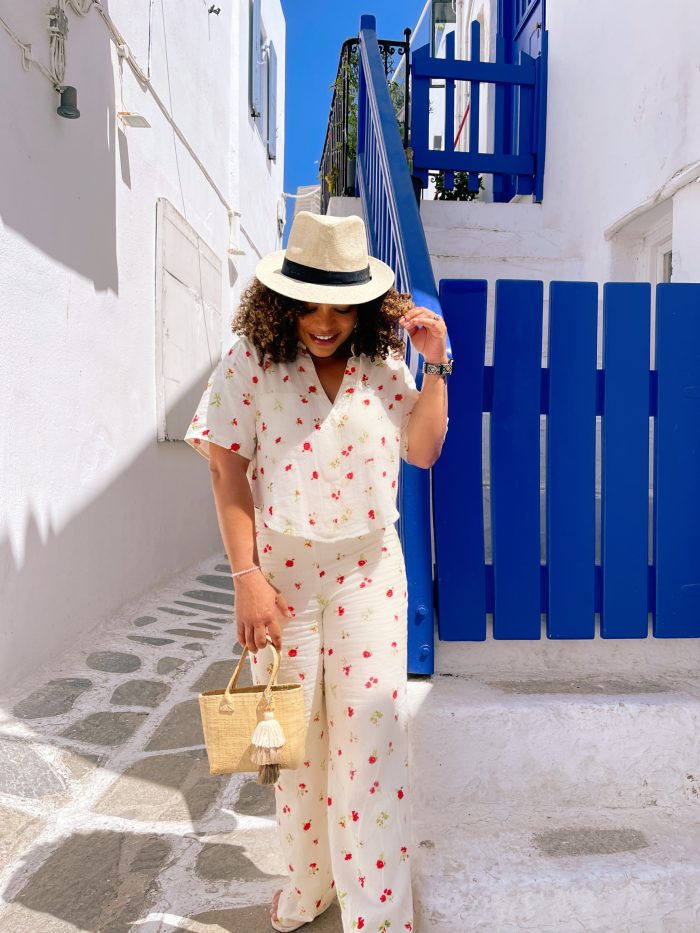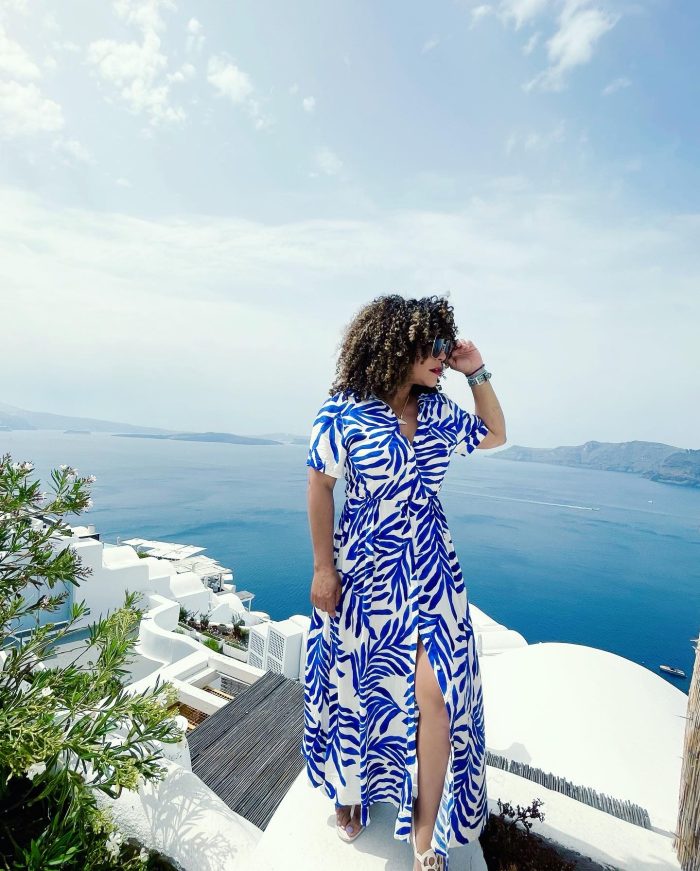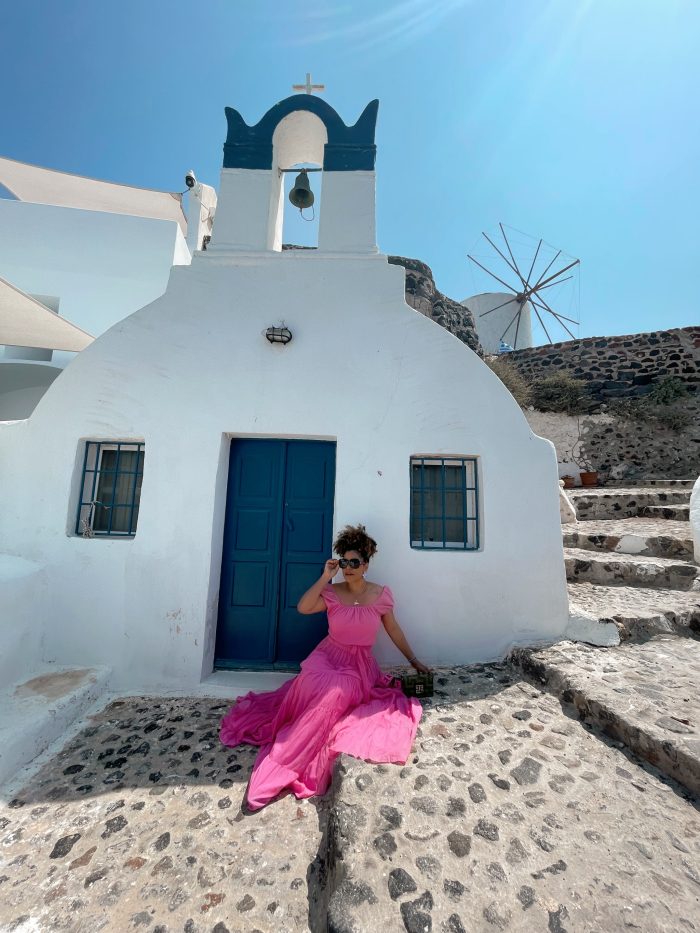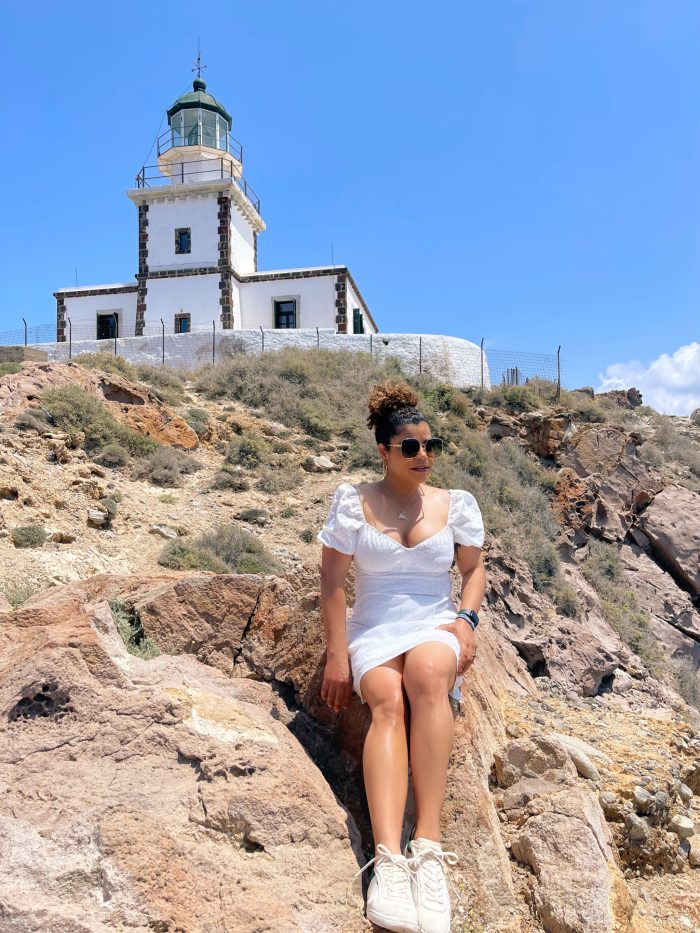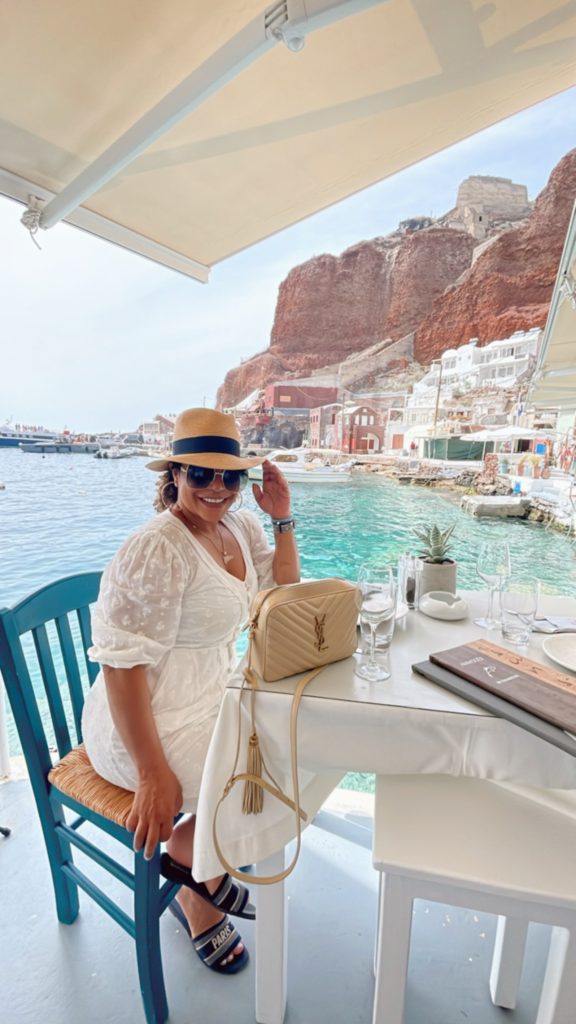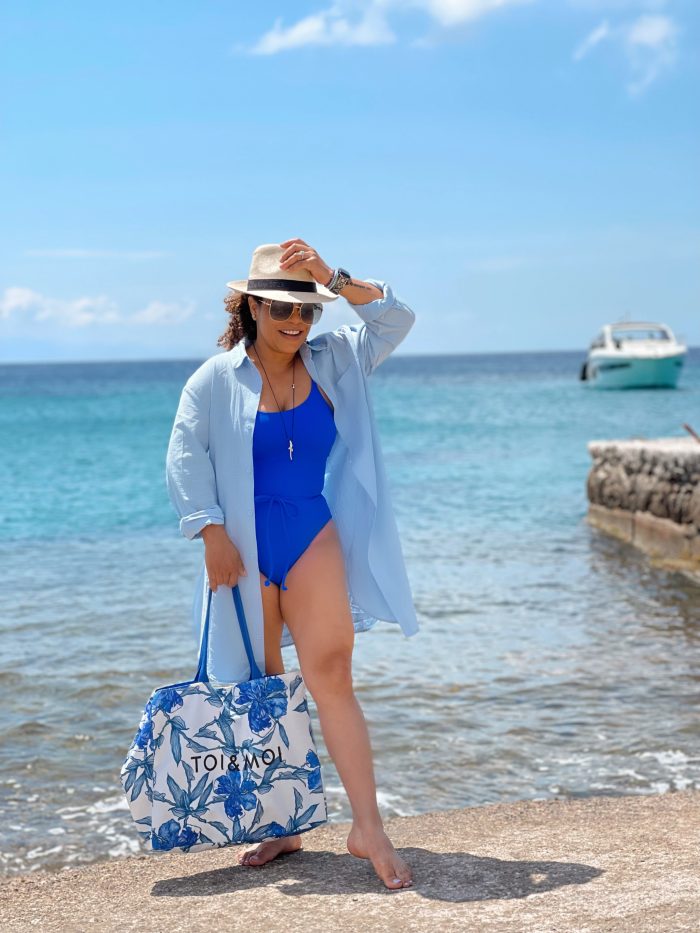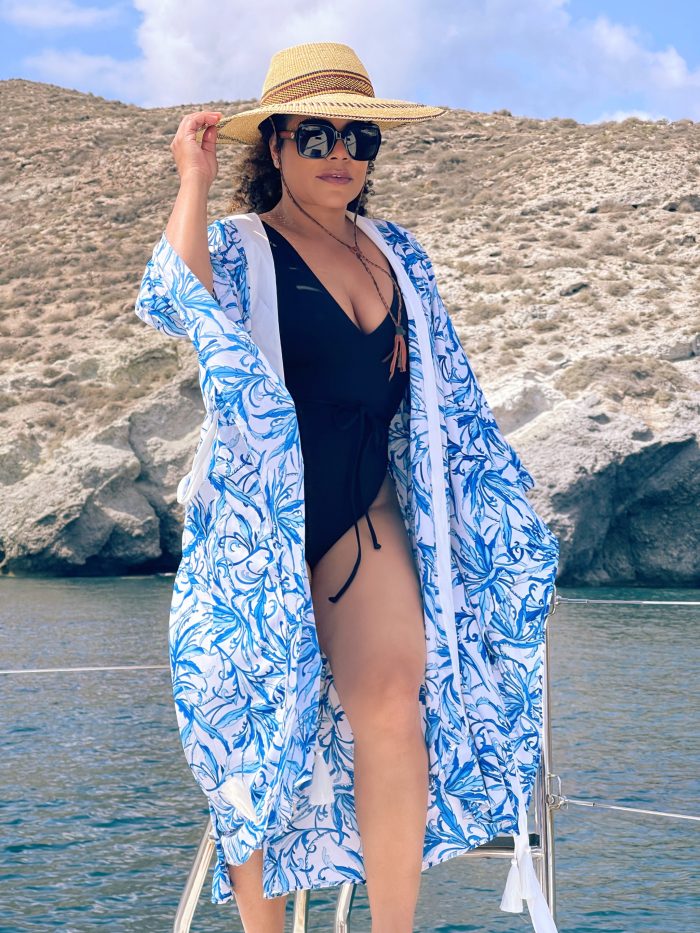 Este articulo esta disponible en: Español