My beautiful friend Joelly Mejia and contributor for this blog assisted to a very intimate lunch with Kate del castillo as the new face of Flor Alegria the new fragrance of Avon.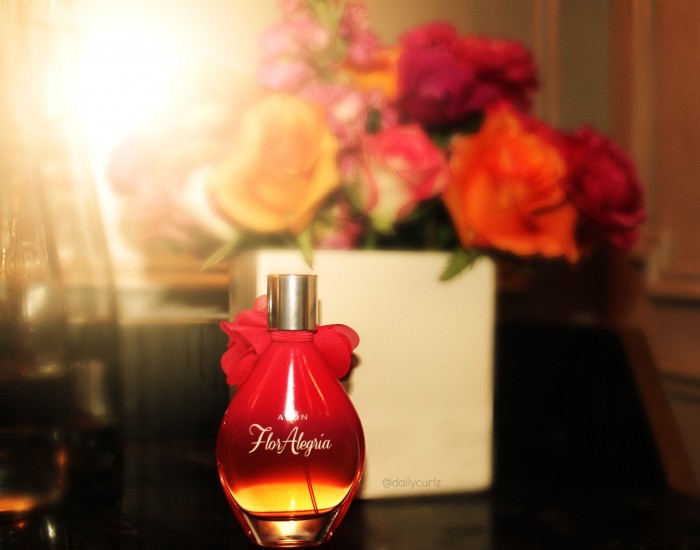 The Scent: Exhilarating and colorful, delightful scent and sweet says Joelly. The fruity floral fragrance opens with a burst of Juicy Crimson Passion Fruit for a rich, exotic, mouthwatering spark. This delightfully refreshing top note leads to a delicate and timelessly feminine heart of Bulgarian Rose Petals, grounded in exclusive Scent Trek™ Blue Iris for a graceful note of playful florally.
The Bottle: Flor Alegria is packaged in a bright colorful bottle and is adorned with a beautiful vibrant flower embellishment, which adds to the cheerful and magical joy of the fragrance.
The Inspiration: A brilliant shower of vibrantly colored flower petals cascades down to surround and embrace her. She delights in the unexpected thrill of the bold hues, soft petals, and enticing scent that excites her senses and uplifts her soul. Flor Alegria captures the energizing power of color and light, bringing you the sunny optimism and unlimited possibilities of a perfect summer day anytime.
The Face: Kate del Castillo, one of Mexico's most celebrated actresses, embodies the radiant and lively attitude captured by this joyful scent. She has been working with Avon since 2013 and most recently served as the face of Avon's Flor Violeta fragrance.
PRICE: $28
AVAILABLE: June 2014
WHERE TO BUY: Available exclusively through Avon Representatives. To locate an Avon Representative call 1-800-FOR-AVON or visit www.avon.com.
Español
Avon Lanza nueva fragancia con Kate del Castillo como imagen "FLOR ALEGRÍA" y mi amiga y contribuidora de este blog Joelly Mejia estuvo en un intimo almuerzo con ella en donde presento el perfume y compartió  que se sentía muy feliz de estar colaborando con Avon.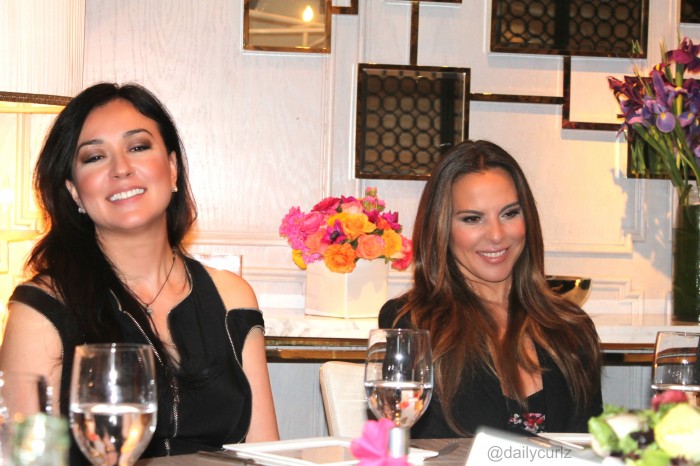 El aroma: Coqueto y radiante, el aroma de Flor Alegría despierta los sentidos y alegra el día con vivificantes notas de jugoso maracuyá, delicados pétalos de rosa búlgara y vibrante lirio azul.- Joelly nos comenta que el perfume es un poco dulce, pero delicado y suave.
La inspiración: Una radiante lluvia de coloridos pétalos la envuelve. Se deleita en la inesperada cascada de tonos intensos, delicados pétalos y el tentador aroma que la inspira y estremece sus sentidos. Flor Alegría emana una fuerza vital de luz y color.
El rostro: Kate del Castillo, una de las actrices más aclamadas de México, refleja la personalidad radiante y vivaz que emite esta alegre fragancia. Kate colabora con Avon desde 2013 y recientemente fue el rostro de otra fragancia Avon, Flor Violeta.
Kate dice: "Ya sea cuando actúo o cuando abogo por los derechos humanos, hago siempre lo que me apasiona y siento que soy capaz de lograr cualquier cosa," señala Kate. "Y Flor Alegría denota esa misma frescura y vivacidad. Cada vez que siento su aroma, me pone una sonrisa en los labios."
Las notas: El aroma floral frutal irrumpe como una chispa efervescente con las exóticas notas tropicales del jugoso maracuyá. Estas notas vivificantes luego se diluyen en un corazón de delicados y femeninos pétalos de rosa búlgara, realzados finalmente por las coquetas y elegantes notas florales del lirio azul.
PRECIO: $28
A LA VENTA: Junio 2014
DÓNDE ADQUIRIRLA: A la venta exclusivamente a través de las Representantes Avon. Para comunicarte con una Representante Avon, llama al 1-800-FOR-AVON o visita www.avon.com.