Este articulo esta disponible en: Español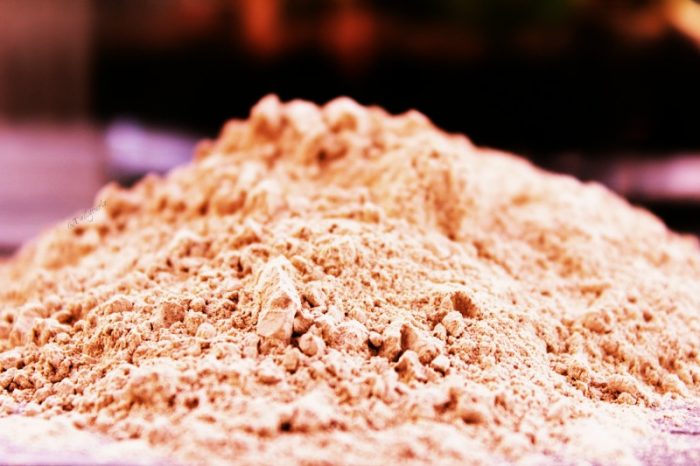 How can you use Rhassoul clay to restore hair moisture? Better yet, what is Rhassoul clay? Not all clay is equal, but they sure all are beneficial for your hair.
Rhassoul clay is another wonderful natural ingredient from Morocco, that can be found in many beauty products. Rahssoul clay is also known as red clay, oxide clay, and red moroccan clay. Rhassoul clay is mined from ancient deposits deep within the Morocco Atlas Mountains. It is formed as a result of natural geothermal processes and volcanic activity.
Rhassoul clay contains many mineral like silicon, Magnesium, iron, sodium, potassium, lithium, and trace elements. As a hair treatment, Rhassoul clay helps restore essential moisture in the hair, removing impurities, revitalizes tired hair, adds shine and leaves hair bouncy and voluminous.
In general, Rhassoul clay is great to restore hair moisture. It cleans the hair removing build up and toxins while leaving the hair soft without leaving it dry. If you like to wash your hair more than usual – you swim or go to the gym- this ingredient is ideal to have in your hair routine.
While the other clays also clean the hair, Rhassoul clay won't leave your hair dry.
Rhassoul clay  Wash Recipe:
1 cup water
2 tbsp  Apple Cider Vinegar
3 tbsp rhassoul Clay
Apply to wet hair, massage into hair and scalp as you would use your regular shampoo, rinse, detangle and style as usual.
If you are not into doing your own treatment, Carols Daughter released their new line RHASSOUL CLAY HAIRCARE For Overworked & Over-Washed Hair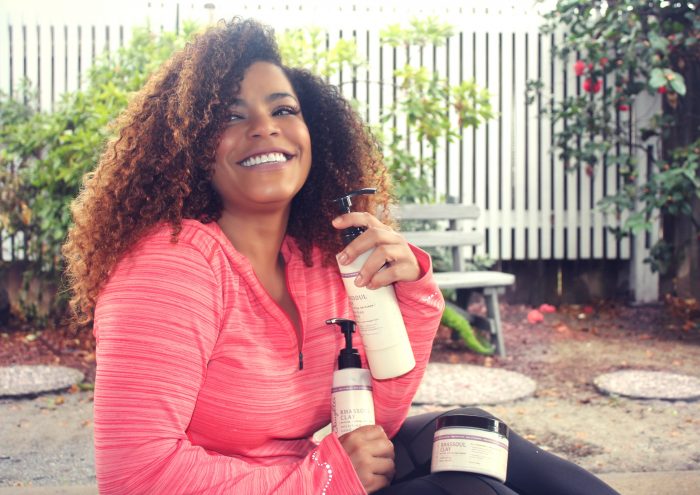 Carols Daughters first clay-based collection, made gentle enough for your daily routine. It's blended with Moroccan Rhassoul Clay, Aloe Juice and Cactus Flower to draw out impurities, restore essential moisture and add touchable softness—making your active lifestyle a breeze.
The Line contains:
Rhassoul Clay Sulfate-Free Shampoo: A balancing cleanser gently draws out sweat and impurities without stripping your hair's natural moisture.. 12 fl oz
Rhassoul Clay Enriching Conditioner: A shine-boosting conditioner restores essential moisture and softness to tired strands, revealing healthier-looking hair. 12 fl oz
Rhassoul Clay Softening Hair Mask: A velvety clay mask replenishes and infuses deep moisture for revived hair. 12 oz
No Sulfates, No Parabens, No Petrolatum, No Mineral Oil, No Artificial Colors
Este articulo esta disponible en: Español