Este articulo esta disponible en: Español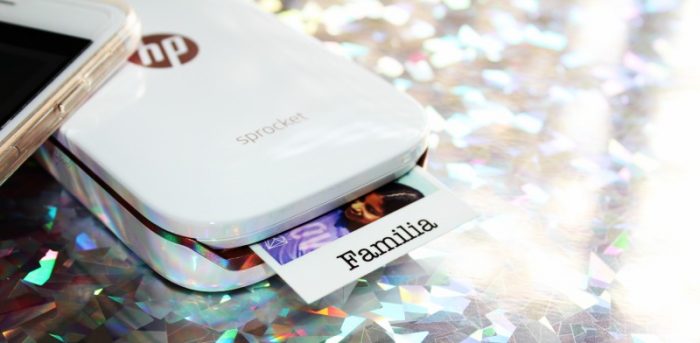 This week I received the sprocket, the most fun instant printer ever. I was super excited about it, but as you may know, my daughters were jumping up and down of happiness.
The Sprocket is HP's creation to instantly print photos from your phone on the go / portable. This printer is super cute and  I specially love it because it comes with an app that allows you to customize your photos with fun stickers, borders, filters and font options. I must say that the quality of the pictures is not super comparing with other instant printer, but it's still great.
With the HP Sprocket Photo Printer, you can create instant 2″ x 3″ stickable snapshots from virtually anywhere: your smartphone and your social media. It is rechargeable through a Micro USB, your photo connects through Bluetooth, and requires Zink / HP photo paper to work. You don't need ink, exactly no ink, the concept is fairly simple – instead of storing ink or toner in the printer, the Zink paper itself is impregnated with dye crystals that are colorless until treated with heat. The Zink printer is nothing but a thermal transfer engine that stimulates the crystals into the correct colors to produce a full color print.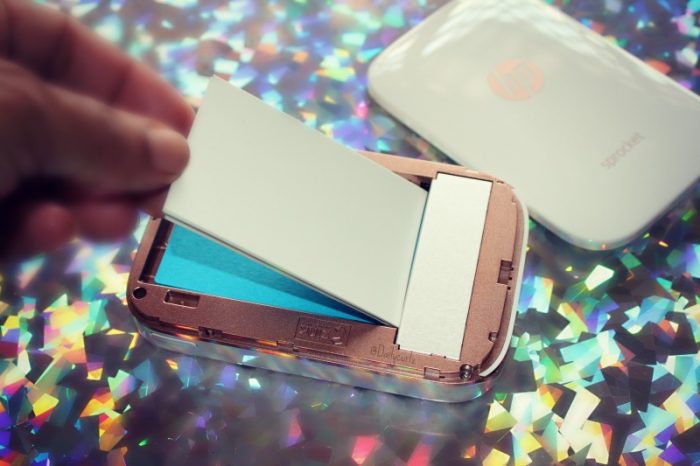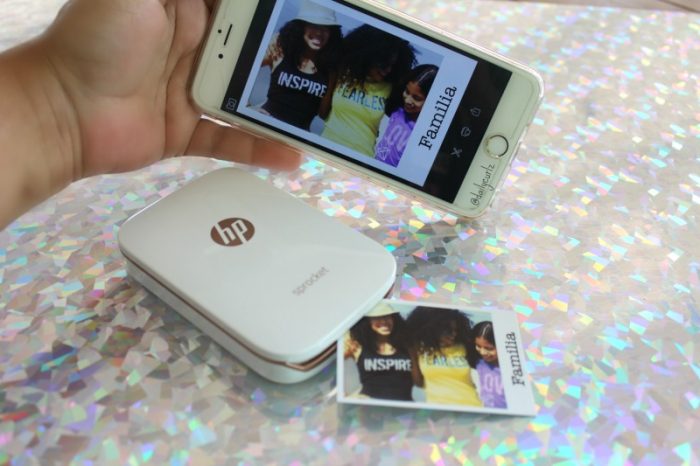 The Sprocket costs $129.99 and includes 10 sheets of printer paper. A replacement pack of 20 costs $10. Available at Amazon.
You may ask why would I buy this printer and not a polaroid camera? I will give you an honest answer, this is a matter of preference, but for me this printer is better, just because my daughters are older and they prefer to print their pictures from their smartphone.
I recently celebrates my daughter's 11th birthday, and I created a fun photo booth and bought her a polaroid camera, so she and her friends could take fun pictures. Well, that idea was a total failure, because they were not so into taking pictures with a camera, but they did take a lot of pictures on their smartphones.
I am completely sure that the Sprocket is the answer for millennials to create fun memories. It is perfect for parties, dorm decorations, and to bring your favorite memories to life with simple smudge-proof and peel-and-stick paper.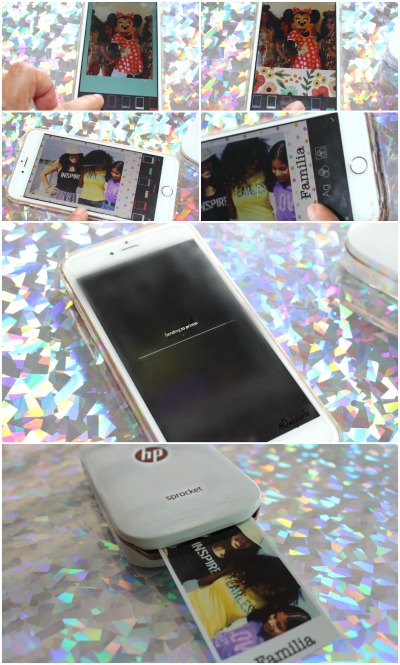 Este articulo esta disponible en: Español