Helloooo summer! Here are my must-haves fashion, beauty, and hair items for this season.
Fashion
You may see it on magazines or on that hot curly girl neighbor next door, but what are you waiting for, get some pieces for your self. I put on a cute collage of floral, affordable (yes because I am on a budget and maybe you are too) but super cute pieces..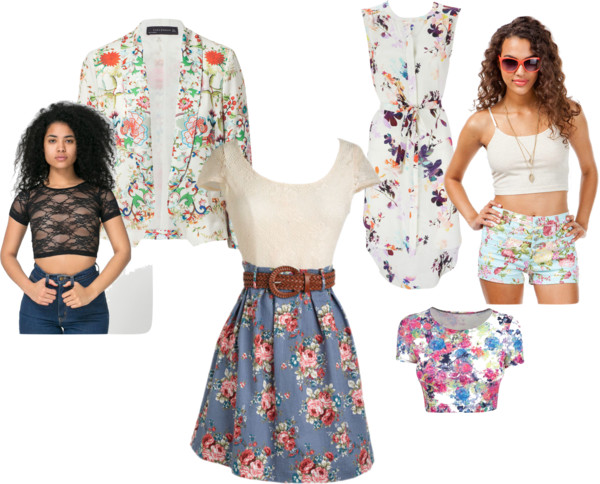 Crochet dress
/ Wallis
mini dress
/
Lace top
/
Crop top
, $16 / Zara
blazer
/
Floral high waisted shorts
Hair
Summer means heat, salt, and chlorine, that not only stresses the hair (who wants big, stressed, curly hair? lol) but makes your hair brittle, without shine and zero elasticity. This Neutrogena Triple Moisture Hair collection gives your hair that extra moisture you hair needs during summer. The product line is under $7.00 and I love that the leave-in contains UV filters that protect the hair from the environmental damage.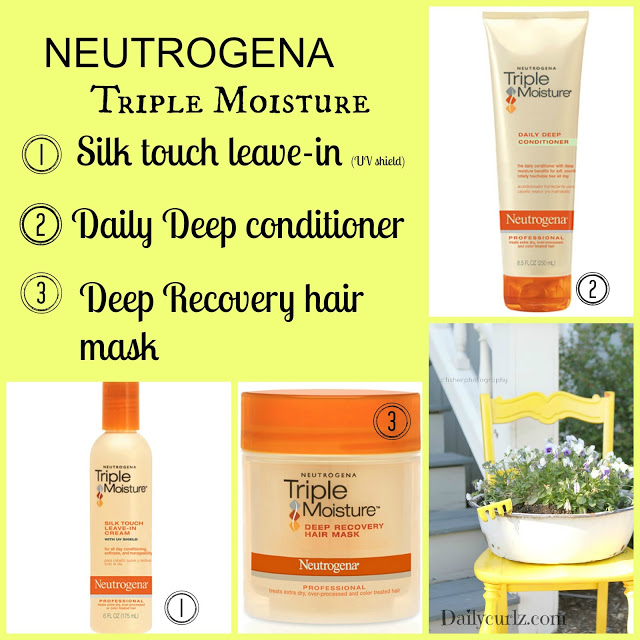 Neutrogena Triple Moisture 
BB cream, CC cream and now DD cream? No, I am not teaching you the alphabet, all these face creams are the new trend and I particularly love it, because it is like all in one: a very natural look, it is basically like foundation, but lighter that won't clog your pores, it conceals, refines skin, gives a very youthful skin, UV protection, and some even have anti-wrinkle and skin-lightening benefits.
I am using the all new Julep DD cream and I am in love with it , of course, consider the fact that this is my first BB, CC, DD or whatever letter cream, before this one, I was pretty much in love with the tinted moisturizer, but this one is so much better..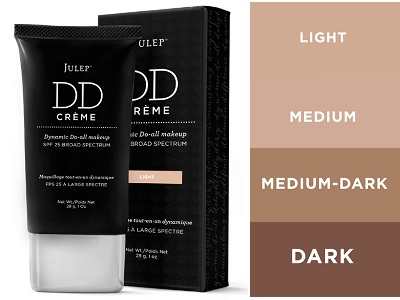 Julep DD cream 
Features & Benefits:
Brightens and evens skin tone
Erases minor and major imperfections
Age-defying antioxidants protect delicate and damage-prone areas
Light-diffusing powders minimize wrinkles and pores
Highly concentrated formula
Comes in three shades—light, medium, and dark
Are you looking for a DIY hair  mask? click
here 
Need a sunscreen recommendation?
here
it is 
Some products used on this post were provided by the company for my editorial consideration, all opinions and comments are my own. 
Español
El verano está aquí, YAYYYY aquí les muestro unos articulos de belleza, piezas de outfit y productos para el cabello, que no te pueden faltar para lucir espectacularmente bella este verano. 
Ya lo has visto en las revistas y puesto en esa vecina que se ve espectacular, pues ahora es tiempo de que tu también lo tengas en tu guarda ropa. Le prepare este hermoso collage con piezas asequibles (si chicas por que yo estoy bajo un presupuesto, pero también merezco estar a la moda )
Pelo
Verano significa calor, sal, y cloro que no sólo pueden causar frizz o stress, pero hace el cabello quebradizo, sin brillo y elasticidad. Esta colección para el cabello de Neutrogena Triple Moisture le da a tu cabello la humedad extra que necesita durante el verano. La línea de productos cuesta menos de $7.00 y me encanta que contenga filtros UV que protegen el cabello del daño ambiental.
Cara
Crema BB, crema CC y ahora crema DD? No, no te estoy enseñando el alfabeto, todas estas cremas para la cara son la nueva tendencia y me encantan porque es como todo en uno: se ven muy natural,  es básicamente como base, pero más ligera que evita obstruir los poros, oculta las imperfecciones, refina la piel, le da un aspecto muy juvenil, protección UV, algunas incluso tienen anti-arrugas y  beneficios para aclarar la piel.
Yo estoy encantada con la crema DD de Julep , claro, considera el hecho, que esta es mi primer BB, CC, DD o cualquier otra letra, jajjajjaj, antes usaba las cremas humectantes con color (tinted) que también me gustan, pero esta es mucho mejor.
Julep crema DD
Características y ventajas:
Ilumina y unifica el tono de la piel
Borra  imperfecciones menores
Antioxidantes, anti-edad protege las áreas delicadas 
Polvos de difusión de luz, minimizan las arrugas y los poros
Fórmula altamente concentrada
Viene en tres colores- light, medium, and dark (yo uso el medium)
¿Estás buscando una mascarilla  cacera para el pelo este verano? has clic
aquí
¿Necesitas una recomendación de protector solar?
aquí
lo tienes
Algunos de los productos mencionados en este enlace fueron proporcionados para mi consideración, todas las opiniones expresadas son mías
.