Este articulo esta disponible en: Español
This is a sponsored post. However, all thoughts and opinions are my own.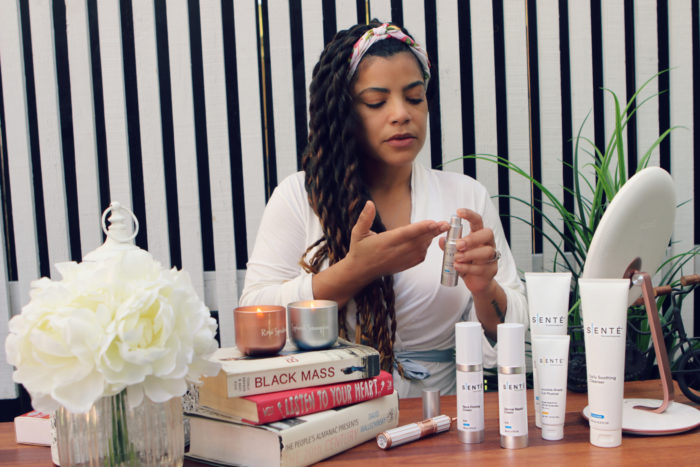 It is no secret for anyone who knows me, how important it is to take care of my skin and that I am obsessed with anti-aging products. It was right after I turned 30 that I became more aware of the importance of anti-aging skin products. What I didn't know was that not all anti-aging products are equal and it is very important to choose the right one for your needs.
Aging is a part of life! We can't control getting older, but we can control our lifestyle, what we eat, how active we are, and how we take care of our skin. A consistent proper skincare regimen and a healthy lifestyle can make a huge difference in a good complexion.
I started using SENTÉ almost 2 weeks ago and I am obsessed. Why? because it is the first and only skincare line that includes Heparan Sulfate Analog (HSA), a master hydrator that works differently from other hydrators to replenish what skin loses with age. HSA supports the skin by: 
Increasing deep hydration
Calming sensitive skin
Helping support the skin's own growth factors
My favorite product is the Dermal Repai Cream: a multi-tasking anti-aging cream that leaves the skin hydrated, helps with fine lines, wrinkles, and photodamage.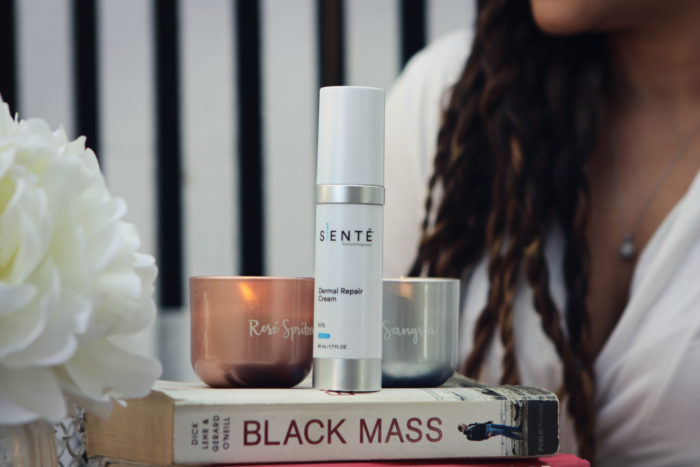 If you are like me, you may want to go with the whole SENTÉ products line – using the same brand is always my preference- You may wanna try these as well:
Exfoliating Cleanser: exfoliates skin with minimal irritation –

for a weekly us.

Daily Soothing Cleanser: gentle and soothing cleanser-

for daily use. 

Invisible Shield Full Physical Broad Spectrum Sunscreen: weightless and includes antioxidant.
Illuminé Eye Cream: can reduce dark circles, line and puffiness.
Neck Firming Cream: Has HSA and other key ingredients.

 I really love this product and with less than 2 weeks I can already see an improvement.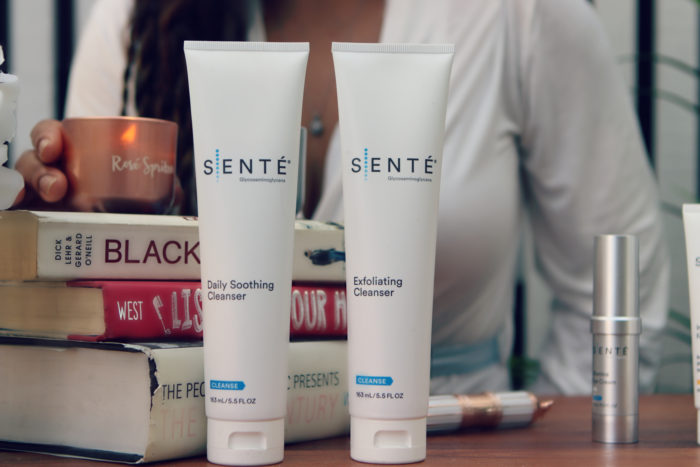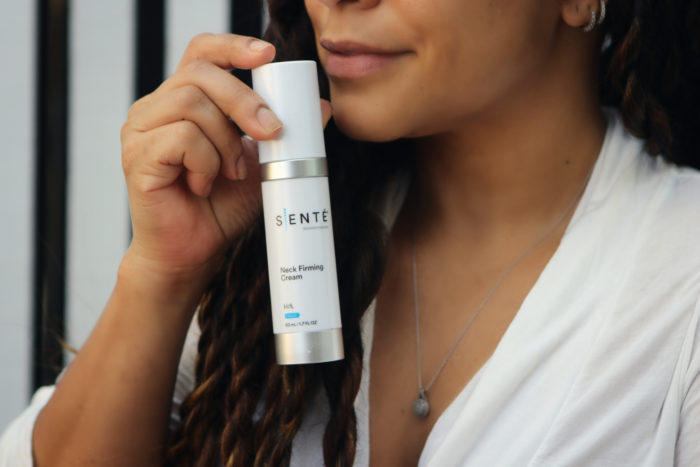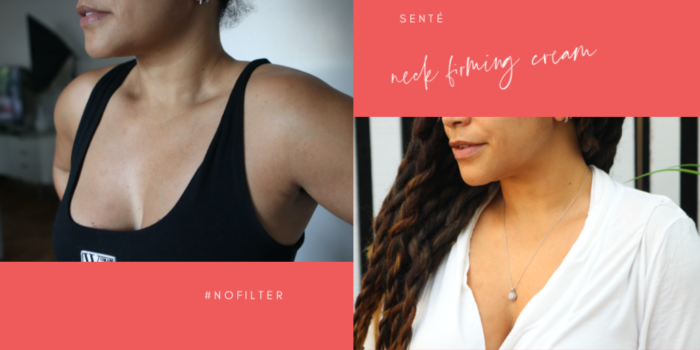 Beauty comes in all shapes, ages, and complexions- Especially when you have a beautiful and positive spirit. Be kind to your body inside and out, pay close attention to your diet and try to move at least 30 minutes a day. Always be consistent in your skincare routine and I am a big believer in starting a routine at an early age and not waiting until the signs of aging appear.
Head over to sentelabs.com to start your new skin regimen and purchase SENTÉ products today!
Este articulo esta disponible en: Español