Este articulo esta disponible en: Español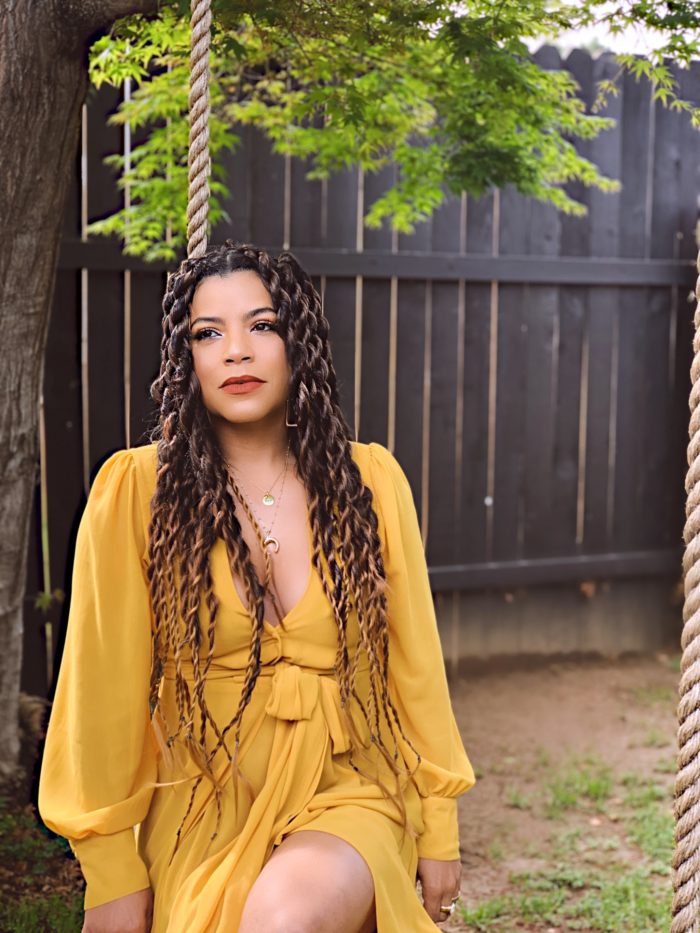 Tips and tricks for long-lasting stay at home curls! Reinforcing the social distancing guidance is one of our best lines of defense; staying at home is the best thing you can do for you, your family, and the rest of the world.
I am positive that we will come out of this stronger and wiser. However, as difficult as it may sound, it is crucial to maintain your normal routine as much as possible. Making everyday normal decisions like getting dressed, doing your hair, doing the dishes, and exercising at home, for example, will help you keep your mind and body healthy and give you a sense of control and comfort as it is a familiar activity. At the same time, allow yourself to acknowledge that you will have your lows too.

Self-care is very important when going through such experiences as this one. You can practice self-love in different ways, for me nothing makes me feel better than doing my hair, trying new products and being creative. I think this is the perfect time to try a new hairstyle or new products – most retailers have free shipping- Here are a few tips and product recommendations for you to keep your curls feeling and looking their best.
Clean and deep condition your curls.  It is super important that your hair is as clean as possible. Give your curls a good pre-poo to nourish your curls; it can be as simple as warm olive oil from roots to ends. Then, wash your hair with your favorite sulfate-free shampoo followed by a good deep treatment. Allow both the pre-poo and deep treatment to set in your hair for at least 30 minutes.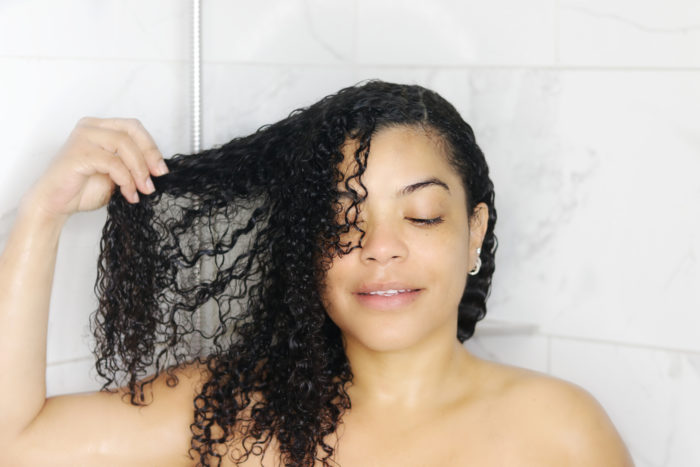 Use the right products. Now that your curls are clean and deep treated, it is time to use a product that drenches and detangles your curls. Leave-in conditioners are a great option to soften your hair and add extra moisture.
Hold those curls. On any occasion, I can get away with light cream, but now that I am staying at home I don't want to style my hair often, but I do want my curls to be on point for conference calls and face timing with friends and family. Mousse products will be my partner in crime this time to helping to enhance and de-frizz curls for that total goddess vibe.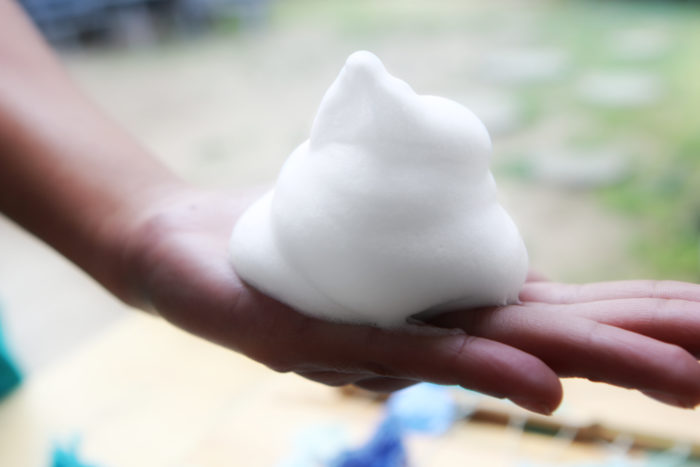 Lock it!  Lock in all the moisture and hydration from your products with light and weightless oil. I always follow up with a oil mix to lock in the moisture. You can also use your favorite oil like coconut, olive oil, jojoba etc.  
Style your hair. Maybe one of your best choices while staying at home are protective hairstyles like twist and braids. It is the best way to protect your curls with minimal effort. You already know that I love my hair in a wash-n-go so I am just having fun at home with different styles and rising my mood with hair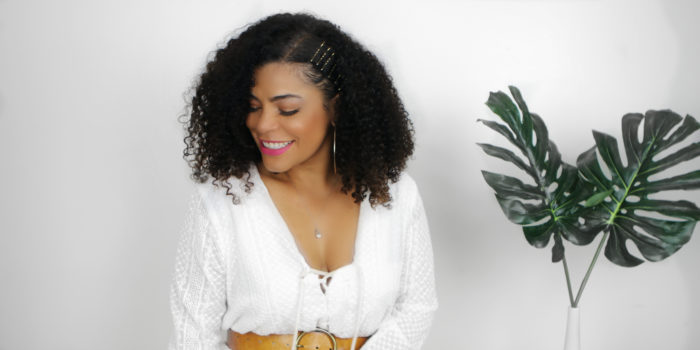 accessories that are going to be a big trend this season. It doesn't have to be anything complicated, you can easily accessorize your style by just adding a few bobby pins. I love this style because I'm still rocking my hair out but at the same time, I don't have all that hair in my face.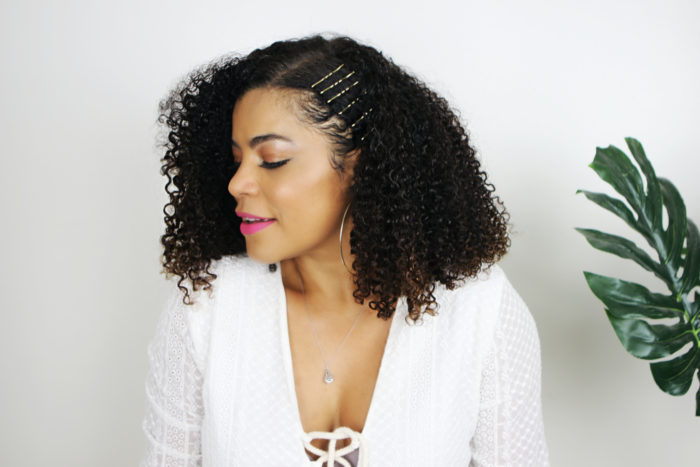 Get enough rest and sleep.. sleep is how our body heals and strengthens our immune system which we all know is crucial now more than ever. Getting a good sleep also helps your hair, skin and overall health. If you are having trouble sleeping try meditation, lavender essential oil, turn off your social media, listen to slow music and relax. 
We are facing challenging times, keep yourself safe and practice self-love which is the best kind of love.  I am positive that we will come out of this stronger and wiser.
Este articulo esta disponible en: Español