Este articulo esta disponible en: Español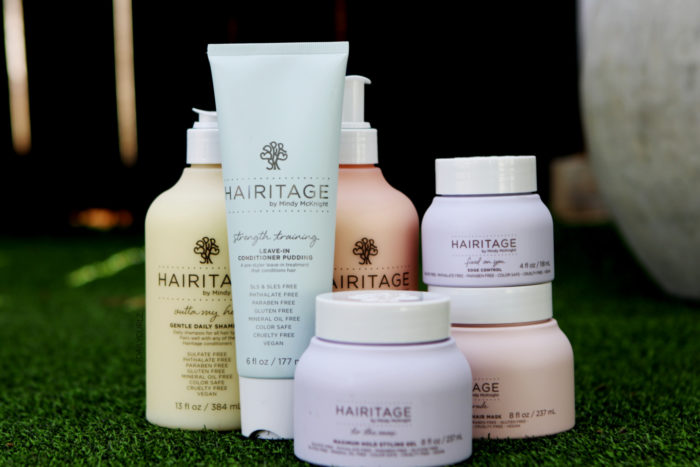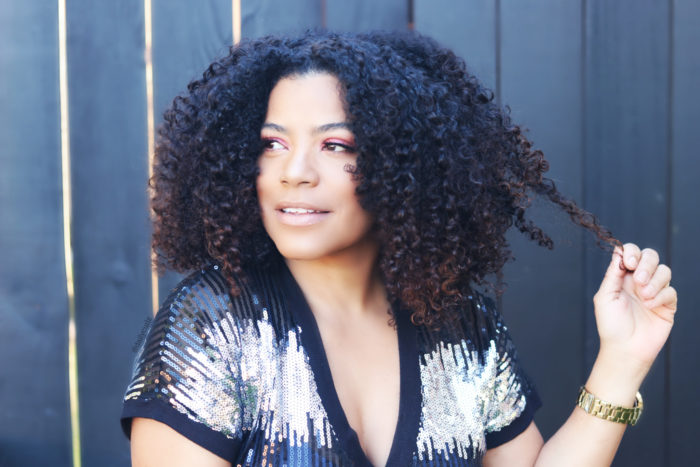 Hairitage by Mindy Mcknight Products Review. This New Year brought us a new product release that was very anticipated "Hairitage by Mindy Mcknight" (Cute Girls hairstyle) a huge YouTuber and entrepreneur.
I was very excited about this product line because if someone knows hair of all types, it's Mindy, and because I know her work ethic is very high, but do these products really work on curly hair?
About the products – Their claim –
Clean and natural hair care products for everyone and every family! Crafted with Goodness: For intense nourishment & versatile styling, we take full advantage of the replenishing and restoring properties of natural, plant-based extracts and avoid harsh chemicals that are unfit and unsafe for you and your family. For All Hair Types in the Family: Straight, curly, grey, brown, and everything in between- when it comes to hair we know how hard it is to find efficacious, clean & natural products for you and everyone in your family. We also know that one size most certainly does not fit all. Our tailormade assortment of products answers the needs for everyone & every family. Mom Knows Best: We'll always be by your side to coach you and give you advice (just like mom) on what products are best for you.
The truth about the products
I tried all -some- of the products for you so you can be certain if they really work or not.
Let's start with Hairitage Gentle Daily shampoo: Made with jojoba oil, vitamin B5, and aloe, it is Sulfate-free, Phthalate-free, Paraben-free, Gluten-free, Mineral Oil-free, Cruelty-free, Vegan formula, and Color Safe. I love it, it's everything I want in shampoo and more, it cleanses my hair without stripping it, perfect lather, amazing scent. My hair was so soft that I could literally detangle my hair with it. I was very impressed and even more impressed with the price of $7.94 for 13 oz and a little bit goes a long way.
Hairitage SOS – Deep Moisture and Restore Conditioner: Let's be honest, like really honest. I don't know what they put into this conditioner but I was shocked when I put it into my hair. It literally penetrated the shaft of my hair, meaning that it didn't sit on my hair like other conditioners. This allowed my hair to easily detangle and get super hydration. Made with macadamia oil, marshmallow extract, and sunflower oil, SLS & SLES free, Phthalate-free, Paraben-free, Gluten-free, Mineral Oil free, Cruelty-free, Vegan formulas, and Color safe. $7.94 for 13 oz.
Hairitage Mask-querade Transforming Hair Mask. $7.94 for 8oz. If your hair is dry from the cold weather and heaters, this rich formula may be all you need. The product is very thick which makes it ideal to deep condition your hair, this is my favorite consistency in a deep treatment. My hair was manageable and soft and with a beautiful shine. I could even detangle with it. I love the scent as well and all the great ingredients that the whole line has.

Hairitage Light As A Feather Leave in Conditioner. One word: "Amazing". It delivers exactly what it claims: Lightweight formula: Yes. Restores: I am not sure if a leave-in conditioner restores, but it certainly left my curls soft and manageable. Softens and detangles hair while fighting frizz: Yes. Reduces breakage from brushing: absolutely. Sulfate free, Phthalate free, Paraben free, Gluten free, Mineral Oil free, Cruelty-free, Vegan formulas, and Color safe. Same great price $7.94 for 6oz.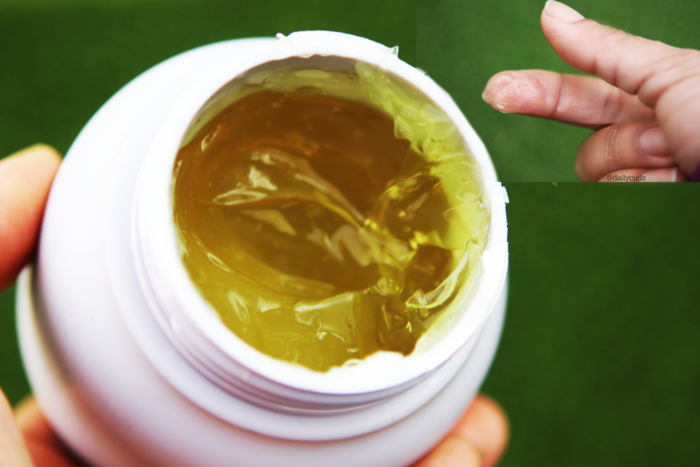 Hairitage To The Max – Maximum Hold Styling Gel. After the leave-in conditioner, I used the gel and ohh holy gel, this is so good that it should be illegal. My hair was shiny right after applying like no one's business. And even days after, my hair is shiny with a perfect curl definition. The Gel does have a hold, I wouldn't say maximum but medium and just enough to give your curls definition and long-lasting curls. No crunchy feeling, no white residue and yes elongation. $7.94 for 8 oz. A little bit goes a long way.
Hairitage Fixed on You Edge Control Hair Gel. $7.94 for 4oz. If there is a product on this review that you could live without, it is this one, mainly because the styling gel is super good and strong enough to hold your edges pretty well. With this being said, this has to be my favorite edge control of all time, why? because I always have a hard time taking the product out. This edge control is soft so you don't have to battle to take it out of the jar. Perfect size, cute packaging, and ideal for those cute hairstyles for you or your little one.
wait, there is more…
Yes, I just got the products that I wanted to try right away but there is a lot more for pretty much all your hair needs, including a curl cream, co-wash, another conditioner, hair spray, dry shampoo, argan oil, apple cider vinegar rinse, and hair powder.
The collection is available at walmart.com for a pre-sale that will be shipped on January 15th and I believe the whole collection will be in stores the 20th.
Este articulo esta disponible en: Español