Este articulo esta disponible en: Español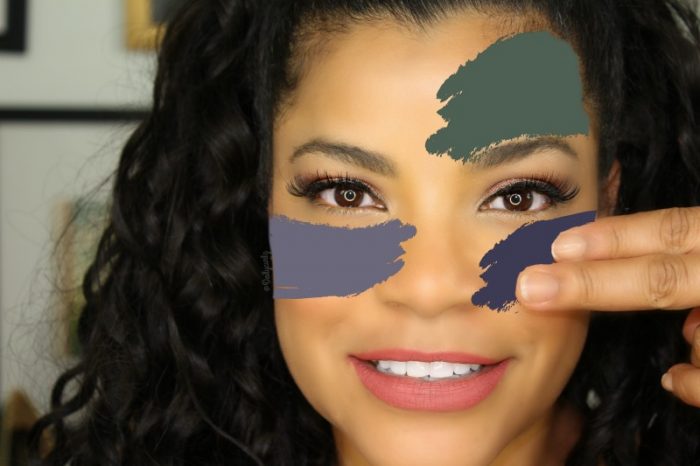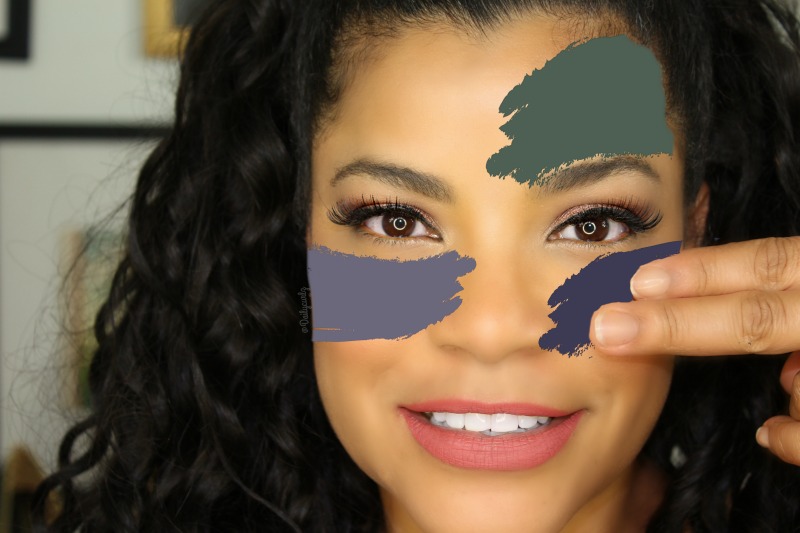 We all love face masks, but the new best thing is here "binge masking". It is what all youtubers gurus and beauty ehnthusiastics are talking about including myself. What is binge masking? "That's when people put on several different masks in a row to treat whatever they want," said Lev Glazman, a founder of the Fresh skin-care line that makes amazing beauty products for all skin types.
The days to hide when we apply face masks is all in the past, it is super cool to show all over social media that we take care of our skin. Why do we love face masks so much?
Face Masks have long-term beauty benefits. They are the best to boost your skin with powerful ingredients.
Face masks create a healthy skin that allows your other skin products to work better and do a more efficient job.
Face masks cool and nourish the skin making it look healthier and radiant.
And let's not forget that wonderful spa experience that we can recreate in our own home without spending a fortune.
I tried the binge masking myself and I am totally and madly in love. It is important to use high quality masks with high quality ingredients like Fresh. They have a lot of bing masking recipes for any skin problem, but after trying all of them, i am sharing with you my favorite one "Wonder Glow" a recipe for a radiant complexion. Don't forget to cleanse your skincare palate by rinsing in between. 
Start on a clean face and follow the next steps, Make sure to pin this image so you can have this recipe available on your Pinterest board.
have you tried binge masking? what is your favorite recipe? I always aim to try new products and recipes, let me know in the comment box down below, because sharing is caring.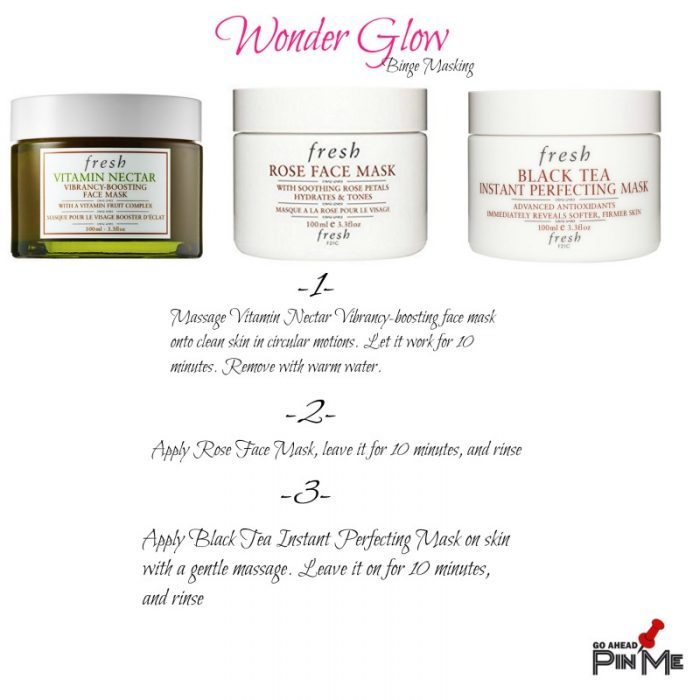 Este articulo esta disponible en: Español