Este articulo esta disponible en: Español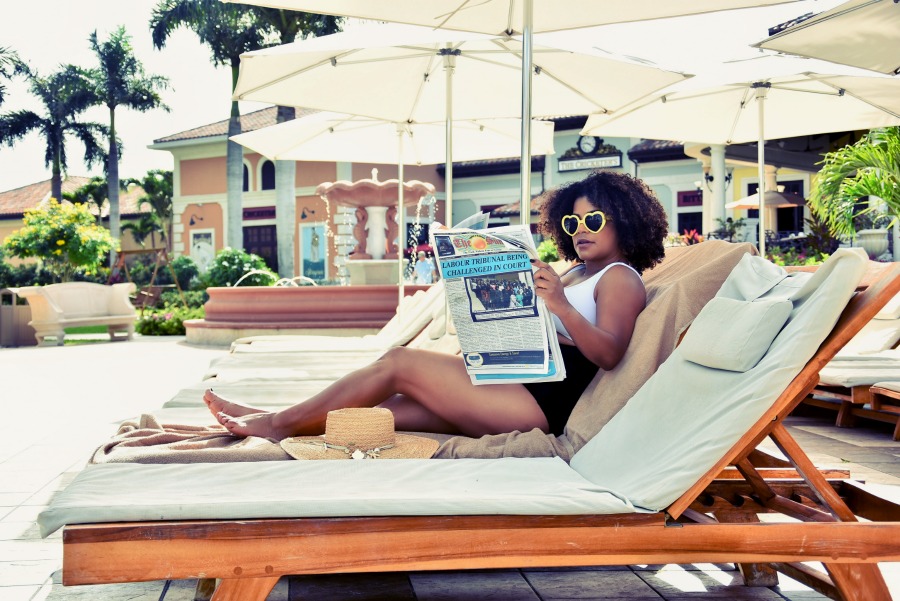 Many women travel alone and they are loving it.
But the reality is that it is intimidating for many and leaves you full of guilt if you are married with kids. The Ultimate Guide to Traveling Solo as a Woman will help you pass the fear and enjoy the most powerful thing you can do to spoil yourself without guilt.
This month I was invited to Social media on the Sand on the beautiful Beaches resort Turks and Caicos. Originally I was supposed to travel with my whole family, but life happens and I ended up in paradise by myself.  Beaches Resort Turks And Caicos is where Luxury meets adventure, located in exotic Grace Bay. The 758-room resort is a destination in itself, with several different villages — Caribbean, French, Key West and Italian — each designed to reflect the style of its region. Grace Bay is 12 miles of sweeping white-sand beach on the north shore of the island of Providenciales in Turks and Caicos. Located on the best stretch of this famous beach, Beaches Turks & Caicos is lapped by the calmest and clearest turquoise waters, perfect for every type of water sport.

Traveling Solo shouldn't be that hard.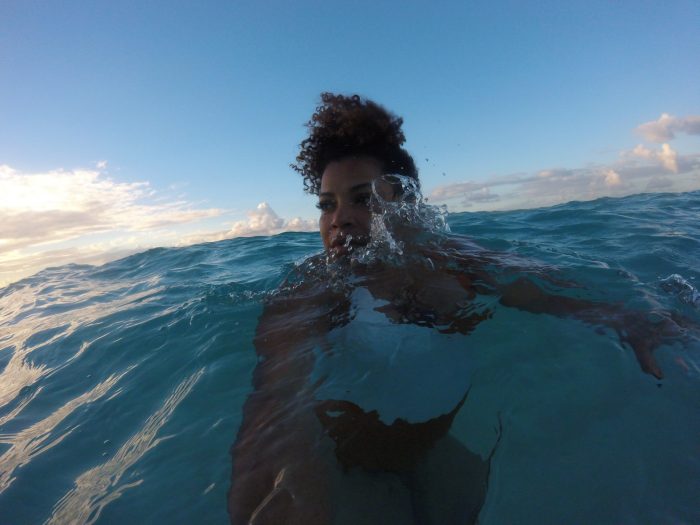 Why do women travel solo? There are 100,000 reasons why. It doesn't matter why you do it, what matters is to make the most out it.
Have an open mind.
Get out there and get out of your conmfort zone. A great way to know a place and its culture is by taking risks and trying new things.
Go on an adventure but be safe.
Don't be afraid to try new things, but be safe.The beach is great but at the same time if you don't know how to swim, you may want to avoid going deep into it. The same applies to anything you want to do while traveling solo so do your research before doing any new activities.
Where should you go.
This is really up to your personal preference, but if you are looking for a destination on the beach, Beaches Resort Turks and Caicos is a great option, yes it is a family hotel, but trust me when I say that there is a lot of adult activities, including a disco that is open till 2:00 am. The property has more that 20 restaurants, many pools, karaoke and an adults only bars. The beach is huge so if you are looking for a quiet YOU time, you will find it.
For everyone who has ever dreamed of getting away from it all and finding a tropical hideaway far away removed from all the hustle, bustle, fuss and muss of modern life – Turks & Caicos is the rarest of discoveries, a true island escape.
6 pools, 3 with swim-up bars
Liquid at Beaches Nightclub
21 specialty restaurants
15 bars serving unlimited premium spirits
Top scuba diving destination
Comprehensive scuba diving program
Get Social.
I am not talking about social media. Go out there and talk to people, you will be surprised of how much fun you will have, the people you will meet and the recommendations you will get. Put your phone down and actually interact with the person next to you.  I talked to everyone at Beaches Resort, it was my way to make connections, stay safe and be confident.
Shop till you drop.
There is no better way to leave your mark in the places you go than supporting local businesses. I love to get unique pieces from every place I go like accesories, jewerly and even clothes from local designers.
Be Local.
Being in a resort is great, you pretty much have everything you need, but if you really want to know a country or a city you have to go out and do what the locals do, to learn by culture and real experiences.. One thing on my list was to visit the famous Fish fry festival on Thursday, and I did.. I went out of the resort, got a cab and and saw with my own eyes what this famous festival was all about.. Was I scared? yes I was– Did I have fun? A lot. I just followed all the tips above.
Have a Mission.
Traveling solo can be lonely sometimes, I really recommend finding yourself a mission or a task. It can be as simple as visiting a restaurant that you saw on a magazine or visit a famous spot. It's like having a travel bucket list. This will make you engage in a daily activity and pretty much force you to do something and go on an adventure every day.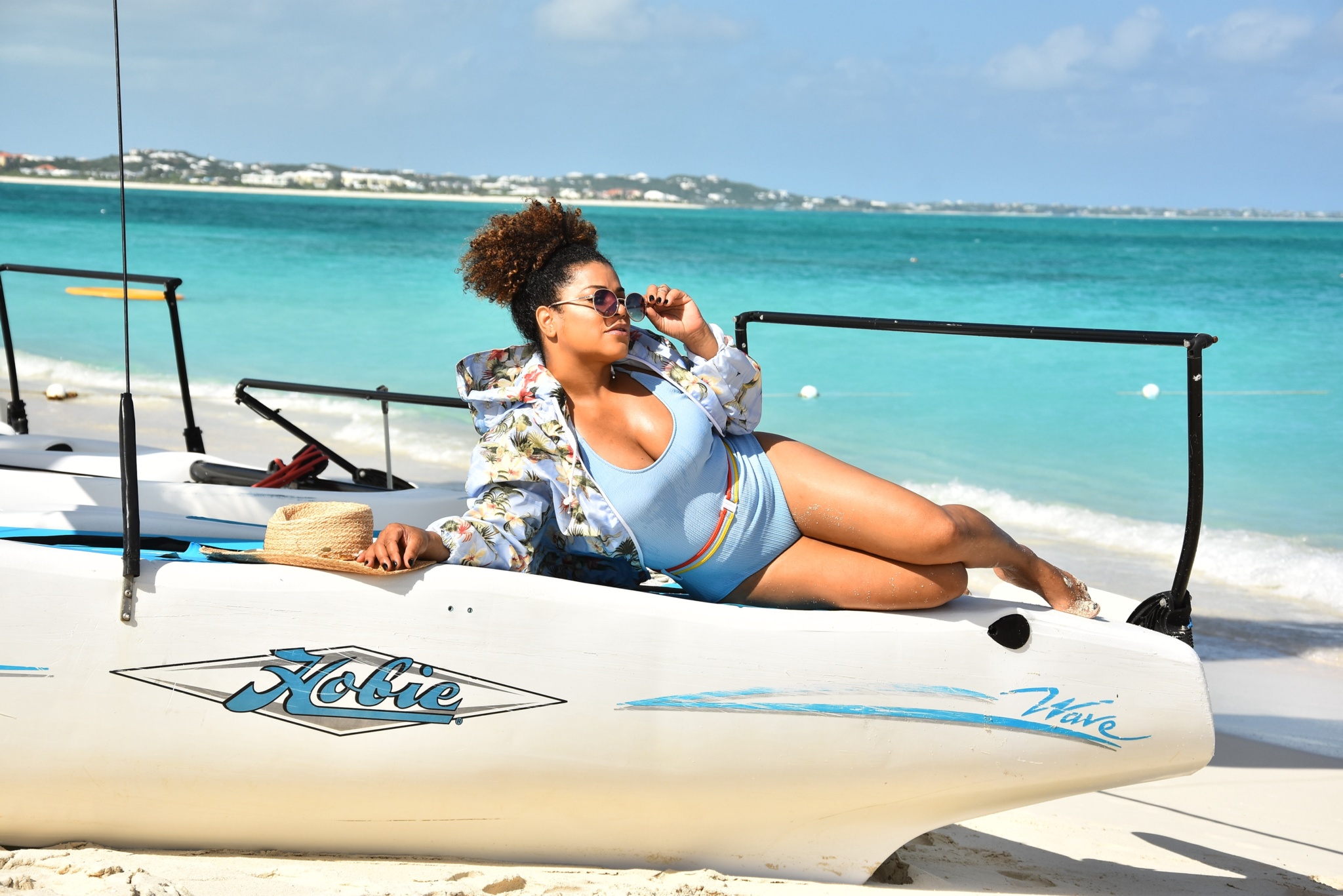 My last tip for any woman single or married traveling solo is "Just Do IT". Don't wait to do the things you want to do because others are not ready, traveling solo can open a whole new world to you. Don't be afraid. At the end of the day, it is amazing to have your own schedule, waking up when you want, and eat when and where you wish. You will gain a unique connection with yourself and notice things and feelings when you're alone.
Este articulo esta disponible en: Español