Consideration was provided by Target.
Whether it's decorating your house, shopping for the perfect outfit, serving dinner, or hosting a party with friends and family, you have to get ready for the holidays; the sooner the better.
I have to be honest, I am getting ready for the holidays probably sooner than the average person, but this allows me to actually enjoy the holidays to the fullest and vacilar with my friends and family without the hassle of last minute prep and shopping. Especially with all the invitations flying my way, I have to look my best this holiday. Here are my tips ton how you can so too.
Get your shopping done on time: if you go to Target now you can feel super relaxed you do your shopping, finding the items that you actually want rather than having to settle for whatever is left. This will allow you plan all your party outfits, uno pinta, for every personality and taste.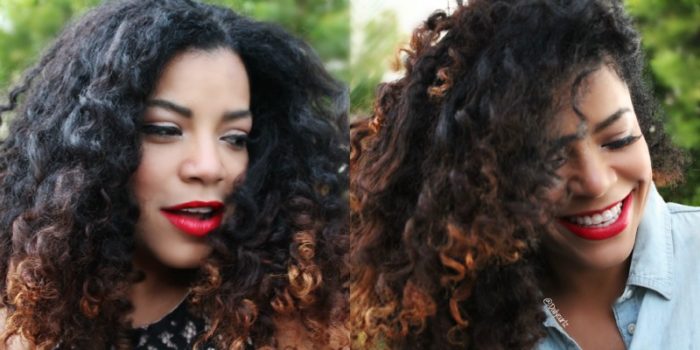 Don't forget your lips: not only do you need the perfect red lipstick, but you also need to pamper and prepare your lips by exfoliating to remove dry skin, after apply moisturizer, and then add your lip color.
Don't forget your daytime outfits: in past years, I got invited to a lot of parties during the day and, while I want to look cute, I don't want to look over dressed at 2 ó clock in the afternoon. A beautiful and unique skirt can pretty much make your whole outfit, this Xhilaration skirt can be worn with literally everything.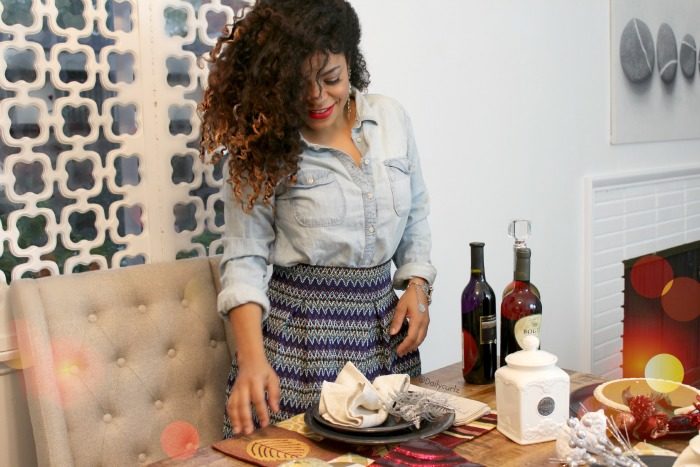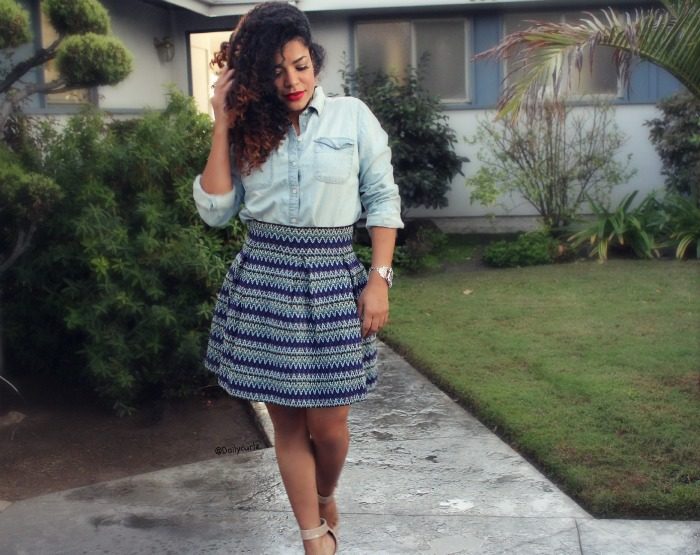 One shoe fits all: I wish I could own 10000 pairs of shoes, but I don't. The best way to be ready in no time, from day to night, is tan pumps.
Save some time to remove your makeup: I know you are tired and probably in bed late, but this is a step that you can't miss. Keep a makeup remover towelette like Neutrogena make-up remover cleansing towelettes close to your bed so you won't skip this important beauty step.
Keep your hair style complication free, Just to thinking about the time my hair was relaxed, I swear gives me the chills. Back then (when my hair was relaxed) the holidays meant "perfect" straight hair, which also meant long hours at the hair salon, because every other girl in the island had the same thoughts. Now, I can save myself a lot of time and stress by going with braids or a  twists-out. And is no a problem if I have bad hair day, because I look fabulous wearing a bun and a flawless makeup.
Have fun, don't stress and Happy Holidays!! 

Español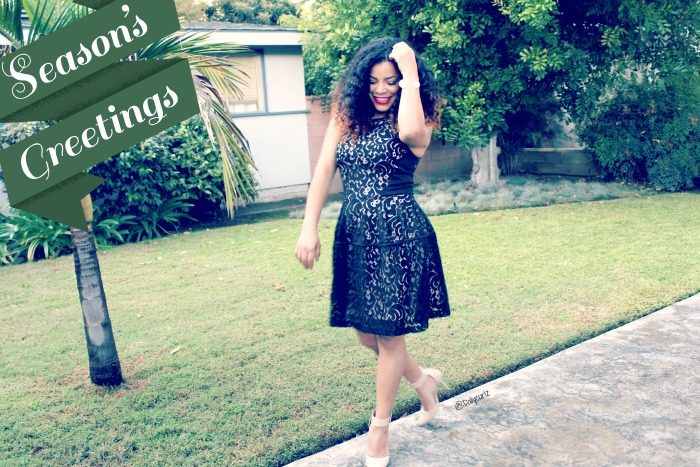 Ya sea que tienes que decorar tu casa, comprar el outfit perfecto, organizar una cena o fiesta con amigos y familiares, ya es hora de ponernos en el mood de las fiestas navideñas y cuanto antes mejor.
Yo soy de esas que se prepara para las fiestas super temprano, y la ciencia (según yo una ciencia) detrás de eso, es que haciendo esto me genera menos stress, puedo conseguir todo lo que quiero y me puedo dedicar a disfrutar las fiestas navideñas. Con las invitaciones a fiestas y cocteles al orden del día hay que comprar piezas combinables y seguir varios tips para lucir fabulosa.
Has tu compras a tiempo. Esto no solo te evitara el stress de las compras de ultimo minuto, pero también podrás encontrar las cosas que necesitas a mejor precio. Esto te permitirá planear tus outfits para las fiestas y reuniones.
No olvides tus labios. Esto no solo significa comprar un hermoso labial rojo como uno de la linea exclusiva de L'Oréal® Paris Colour Riche Collection, pero también significa el exfoliar tus labios y humectarlos contra la resequedad el invierno.
Recuerda las invitaciones de día  El año pasado me invitaron a una gran cantidad de parties  durante el día, mientras quería estar linda, al mismo tiempo no quería estar con un vestido de brillo a las dos de la tarde. Una falda con personalidad como esta de exhilaration disponible en Target se puede combinar con literalmente cualquier blusa.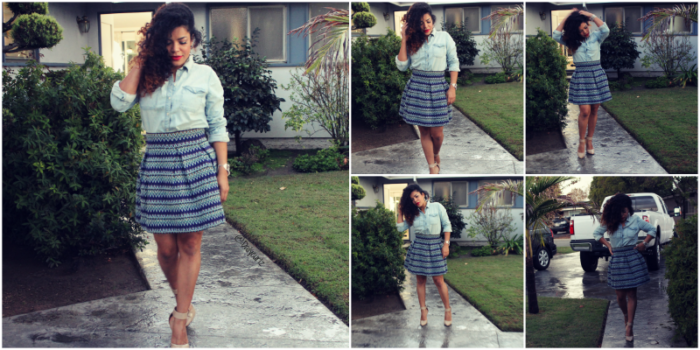 Un par de zapatos varias opciones. Me gustaría tener un millón de zapatos, pero ese no es el caso y la mejor manera de poder cambiar de outfits rápido es teniendo unos tacones de color crema o nude
No te vallas a la cama con maquillaje. Es muy probable que llegues a casa tarde y cansada y sin tiempo ni animo de remover tu maquillaje. Ten unas taollitas humedad para remover el maquillaje como Neutrogena cerca de tu cama y así evitar el dormir con el maquillaje
Peinado sin complicaciones.  Sólo pensar en el tiempo que tenia el cabello desrizado me pone nerviosa, cuando llegaban las fiestas navideñas todas queríamos tener el cabello "perfecto" y perfecto era lacio. Esto significaba largas horas en el salon, porque al igual que yo todas querían el cabello "perfect0". Ahora eso no es un problema, ahorro tiempo y stress con estilos como trenzas y twist que llegado el dia solo suelto y listo. Y si mi cabello no esta en su mejor dia, con un bello maquillaje y un moño estoy lista.
Diviértete, no el estrés y Felices Fiestas !!