Este articulo esta disponible en: Español
4 cute back to school hair styles for curly girls is a compensated campaign in collaboration with CLEAN & CLEAR and #WeAllGrow Latina Network.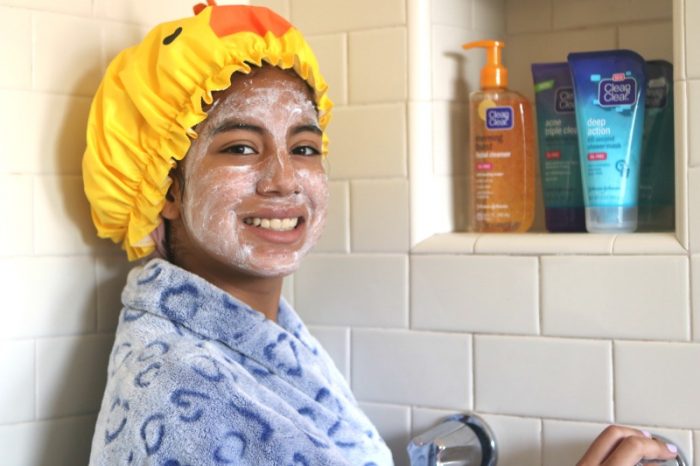 I can't believe it is back to school, time flies when you are having fun, and this summer was a lot of fun. Liah is starting this week and Dafne by the end of the month. Our shopping is done, what about you? Now it is time to get back to our routine to make a smooth transition into the rushed mornings.
My house is full of curls and without proper preparation, our mornings will be chaos. At night, everybody takes turns to take a bath -I wish everyone had their own, a girl can dream- this allows us to be ready in the mornings. My girls are in the teen and pre-teen years and this means that they take long, long showers.
To take advantage of all the time they spend in the shower I got CLEAN & CLEAR® Deep Action 60 Second Shower Mask that only cost $6.89. This Mask is designed to work with the steam of your shower to deeply, but gently exfoliate away traces of dirt, oil, and dead skin that can clog pores. This is a great way to introduce your teen into a healthy cleaning process. We love it because the steam activated formula leaves the face feeling clean as the tingling sensation builds, and in just 60 seconds, your skin will look brighter, healthier, and feel refreshed! Use 2-3 times per week alone or right after your favorite cleanser.
Since Liah has a lot of hair, I usually opt for a style that lasts a few days like braids. She uses her hair in braids for some days and then rocks a braid out. Here are her favorite 4 cute hair styles perfect for back to school.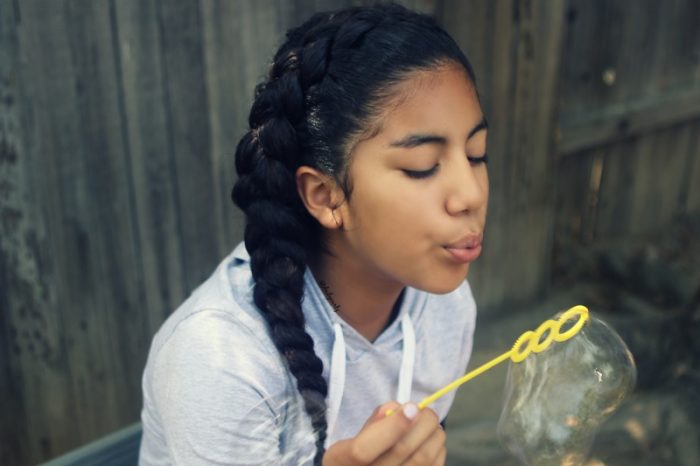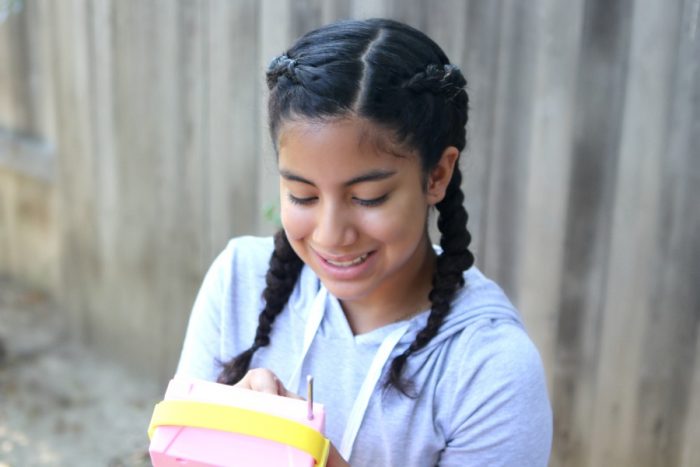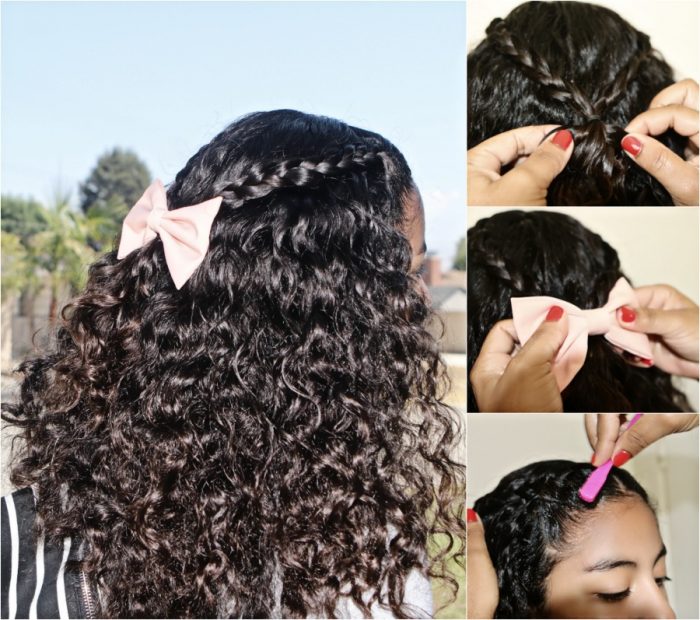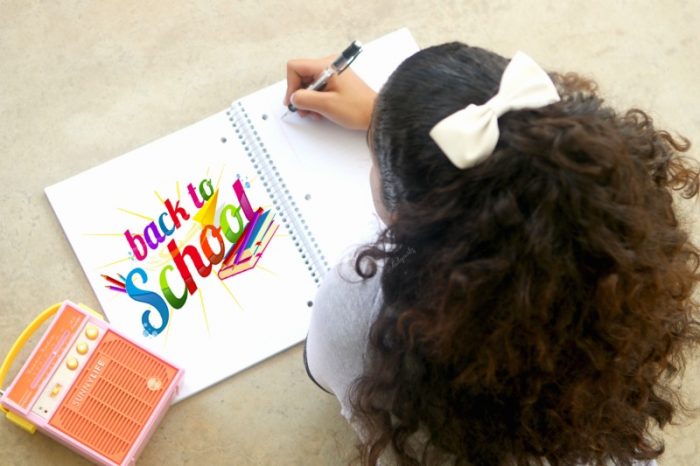 The first one we call the traveling braid, perfect to do with wet hair. Just start your way down from the left side as you add more hair and end on the other side.
Two braids are a classic, this will help you cut a lot of time in the morning. At night use a satin scarf to protect the braids for days to come.
After a few days using braids (option 1 or 2) it's time to rock some hair out. If your curly girl has a lot of hair as mine does, do two little braids on each side, tie them in the back with a rubber band and a bow to add extra cuteness.
And the classic half up half down hairstyle is a must in any back to school hair style list. Make sure to have a lot cute bows to add some colors to the style. 
If your son or daughter has problem waking up in the morning include in your shopping list CLEAN & CLEAR® MORNING BURST® this facial Cleanser is a unique gel cleanser specifically formulated with effective cleansers and vitamin-enriched BURSTING BEADS® to awaken skin. Cleansers gently remove dirt, oil, and impurities, while BURSTING BEADS® with vitamins gently dissolve as you lather to help revive and awaken skin's look. The formula, enriched with Vitamin C and Ginseng, is designed to energize skin, while the invigorating citrus fragrance awakens the senses for an exciting start to the day.
These 4 cute back to school hair styles and tips will help you get ready in the morning in no time while putting a big smile on your daughter for winning the title of the cutest girl at school -at least in your eyes – do you have any back to school tips? Please comment down below. Happy Back to school!!
Este articulo esta disponible en: Español