Este articulo esta disponible en: Español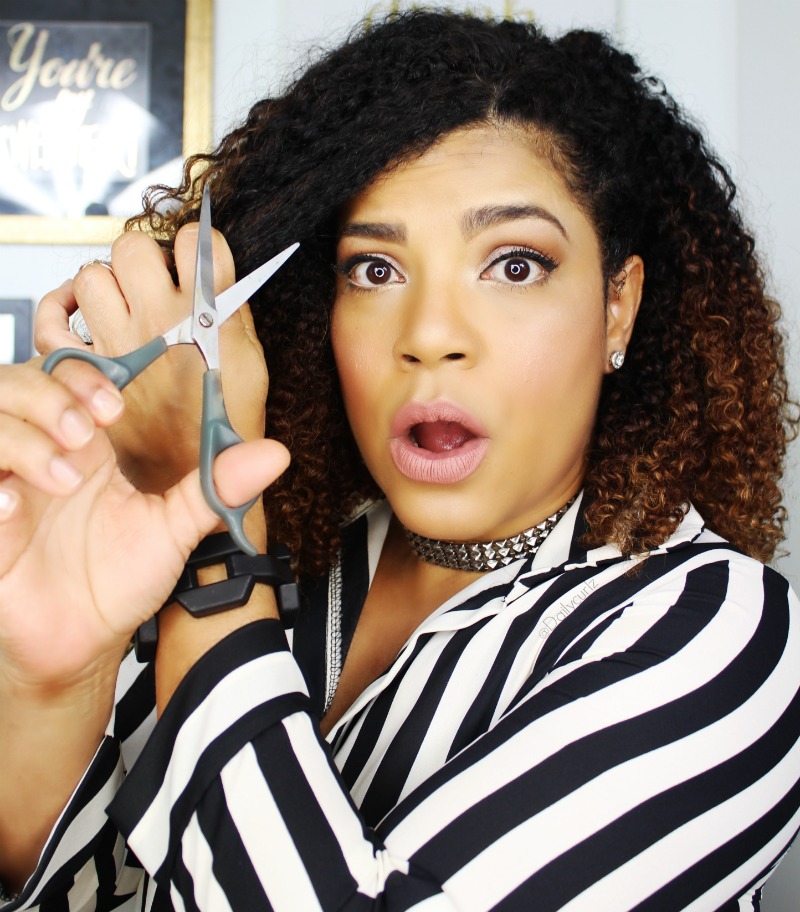 I cut my hair a while ago, you can call it my second big chop if you will, but in fact I did it for different reasons than the first time, if you want to know the reasons, click HERE.
I cut my hair, not a big deal -I thought- but no, ohh no, apparently for many it was a big deal and I didn't even expect to learn anything from "cutting my hair", MY hair. And here are 7 things I learned after I did my second big chop.
Everybody has an opinion. Have you heard the saying " it's just hair"? Well, for some people, it is not and they have no problem in expressing their opinion. If you want to do a change in your hair from a cut or hair color, be aware of all the opinions that will generate, because everybody has an opinion on how you should style your hair.
You will get enemies. I couldn't believe my eyes when a few people unfollowed me, yes they un-followed me because I cut my hair, MY hair. Some didn't leave without spreading their hateful comments.
Freedom.  In and out of the shower in no time is the best part,  that sense of freedom of having short hair is a feeling like no other and I am planning to enjoy it till it lasts.
Healthy hair grows. Focus on healthy hair and your hair will grow like crazy. Only 2 months after my second big chop, my hair is super long, the only down side is that my hair cut is gone lol.
Hair length discrimination is real. Some people have the perception that only long hair is beautiful. Every time I share a picture or upload a video there is always a few people that comment: cute, but I like your long hair or Nice hair cut, but you looked better with long hair.
Short hair=new routine. If you are about to cut your hair, take one thing into consideration: your old hair routine won't work. At the beginning, I had a hard time trying to figure out how to style my hair, but don't panic, everything comes into place soon.
Self confidence is Key. At the end of the day, self confidence is the only thing that will help you go through all the comments and opinions that people may have about your new hair style. Be you and do you. Build and feed your self esteem with positive affirmation and positive thinking!
"A woman who cuts her hair is about to change her life!" was once said by Coco Chanel, and she was right, because when you cut your hair for whatever reason, you will certainly learn something else that you didn't expect.
SaveSave
Este articulo esta disponible en: Español