Este articulo esta disponible en: Español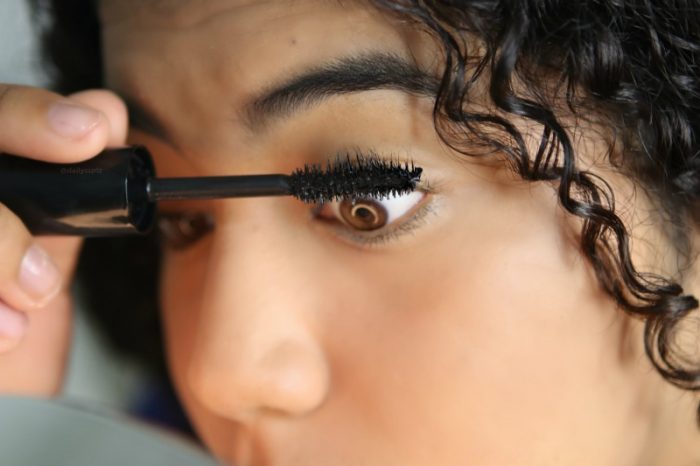 In the past I didn't like to spend my money on expensive mascaras because my budget was limited -still is, lol- and since I put on make up everyday, mascara was that one product that I had to re-stock several times during a month.
Now, I work from home and I wear makeup on special occasions, which means that I can spend a little bit more and buy a more expensive mascara, but is it really worth it? Are high end mascaras really better than drugstore ones?
I think you can find a pretty decent mascara at a very affordable price at your favorite drugstore, of course some are better than others. To show you a side by side result with my opinion, I bought two popular mascaras right now:
1.- Katy Kat Eye,  by COVERGIRL $6.99
2.-Monsieur Big, by LANCÔME $25.00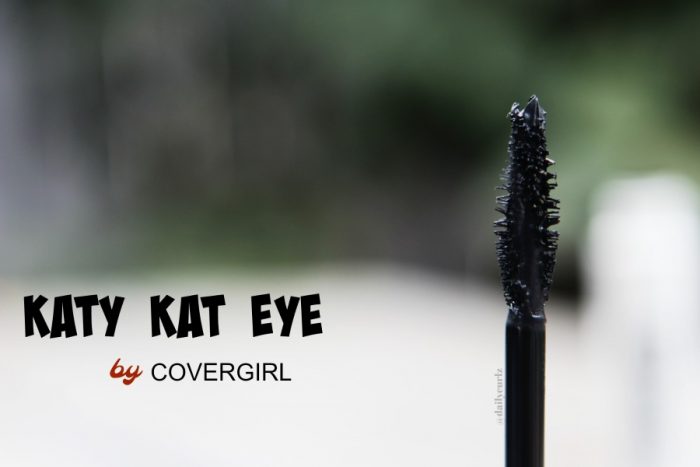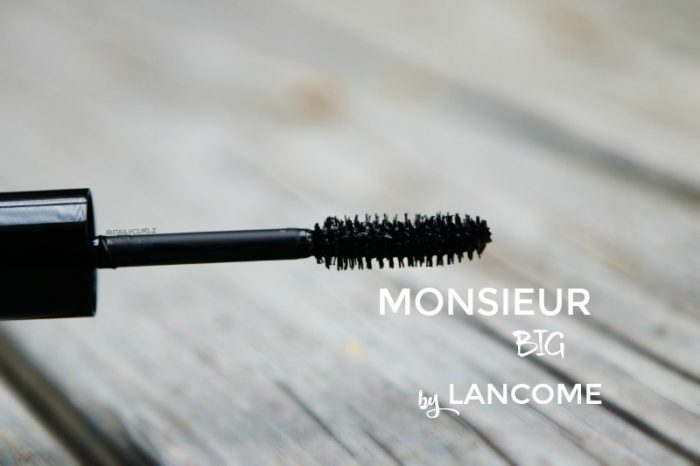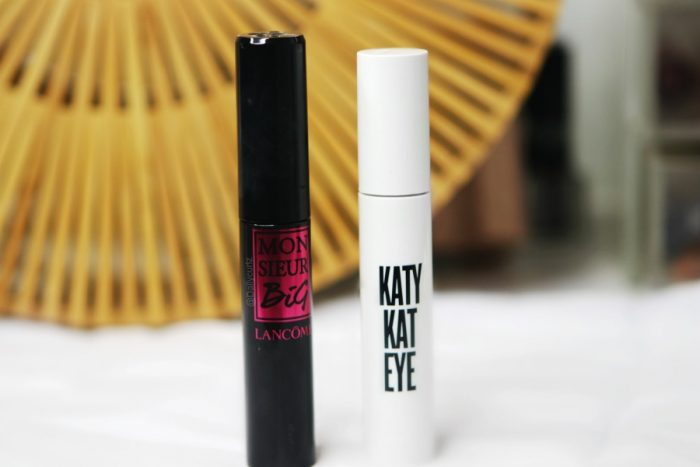 Katy Kat Eye,  by COVERGIRL. This is an average mascara, not the best one I have tried but it's okay. The packaging is super cute, or maybe I just love the white tube with the simple black writing. The brush is twisted, but not in good way because it makes the products clump.
The product gives length but no volume, it fells really light on the lashes.
Cheap enough to try and not worry about spending a lot of money, in general I think is great for an everyday look.
Monsieur Big, by LANCÔME. If you are looking for a great mascara, this is the one for you. I totally love it. Expensive? yes, but totally worth it in my opinion. It adds great volume, applies evenly, provide length, and doesn't clump. It makes the lashes look voluminous and darker with less product.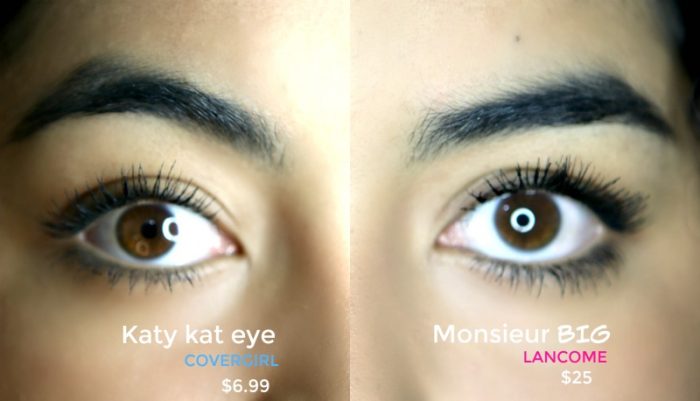 To summarize this drugstore vs high end mascara featuring Covergirl and Lancôme, I honesty recommend any of these mascaras. If you have the budget and want more voluminous lashes try the prestige high end option. If you'd rather save on a mascara, the drugstore option is not bad, you will need more product to achieve your look but a girl has to do what she has to do with her budget right?
What about you, do you prefer drugstore or high end mascara?
SaveSave
SaveSaveSaveSave
SaveSave
SaveSave
SaveSave
Este articulo esta disponible en: Español