Este articulo esta disponible en: Español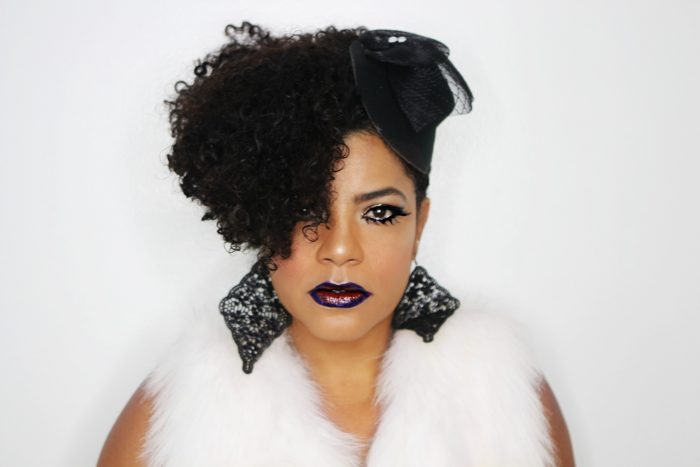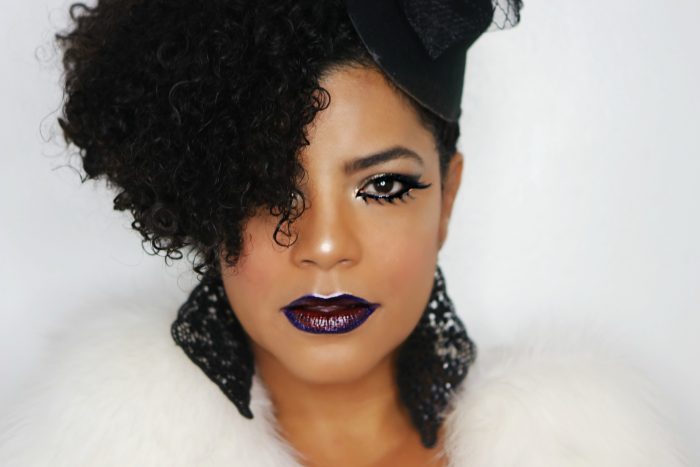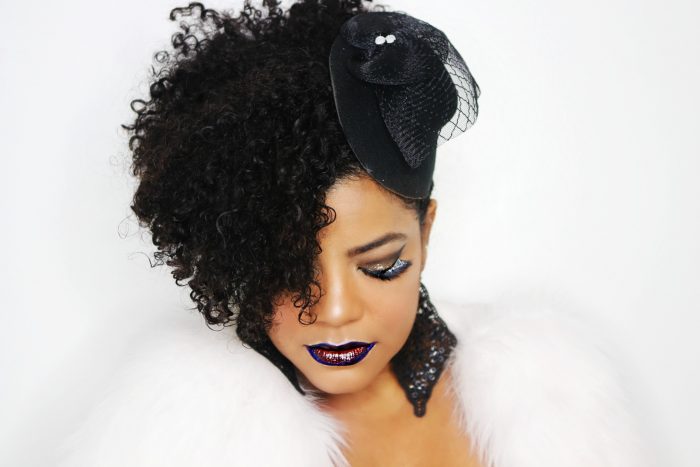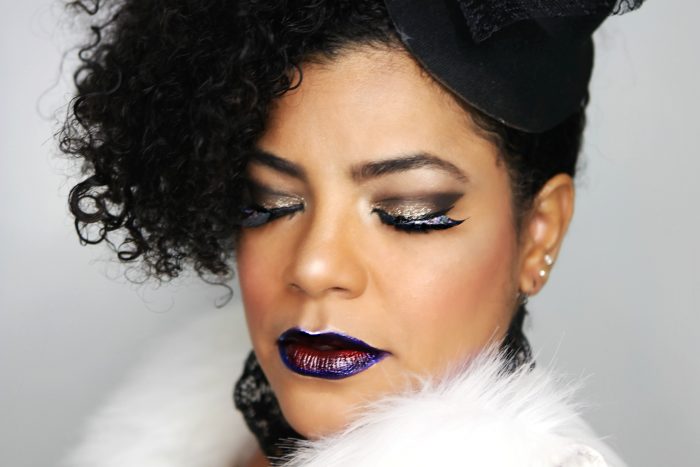 You all may know by now that I love halloween. In years past, my friend told me that it was because I recently moved to the United States and it was the novelty. That was nothing far from the truth because I still love it. This year I am choosing a chic/ glam costume with this super easy halloween makeup idea.
What about you, do you like halloween? do you dress up? I love to see all the pictures on Instagram, so feel free to tag me @dailcyurlz@dailcyurlz.
The hair:
Pin one side of your hair using booby pins, apply gel and brush it to make a sleek side do. Accessorize your hair style with a mini hat, be creative. I was looking to create a costume using ONLY things that I already have. I uses this 50's mini hat that I had for a long time.  Refresh your curls with a water mist. If your hair is not super defined, do not worry, this style looks amazing with frizzy hair or comb it out to create an afro.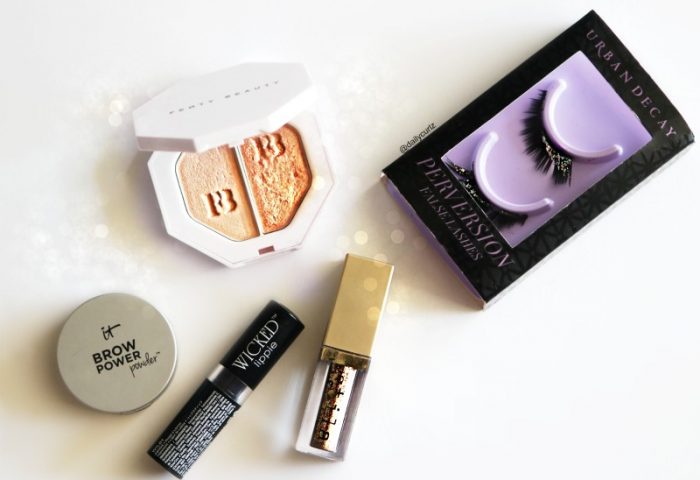 Makeup:
Believe it or not, this makeup is super easy, the trick is to use big lashes and bold lips.
I used a black eye shadow on the crease and the Stila magnificent metal glitter & glow liquid eye shadow in the shade smoky storm all over the lid.
Apply eyeliner and add the longest lashes you own. I used Urban Decay perversion false lashes that are gorgeous, I don't know if they are still available because I've had them for years..
With the eye liner, draw bottom lashes.
Do your brows.
Blush here and there and plenty of highlighter.
Paint your lips with the darkest lip color you have, create an ombre effect with a red lipstick. If you don't have a dark lipstick, you can use a black eye pencil.
Outfit:
Just be extra, wear a fur vest or coat, a sexy white dress and pearls. Remember that the point of this costume is using what we already have.
Celebrating Halloween and dressing up doesn't have to be expensive or complicated, the key is to be creative. At the end of the day, I prefer doing my own unique costumes than buying the common mainstream ones..
How do you like this idea, would you add or change anything? let me know in the comments down below.
SaveSave
SaveSave
SaveSave
SaveSave
SaveSave
Este articulo esta disponible en: Español