Este articulo esta disponible en: Español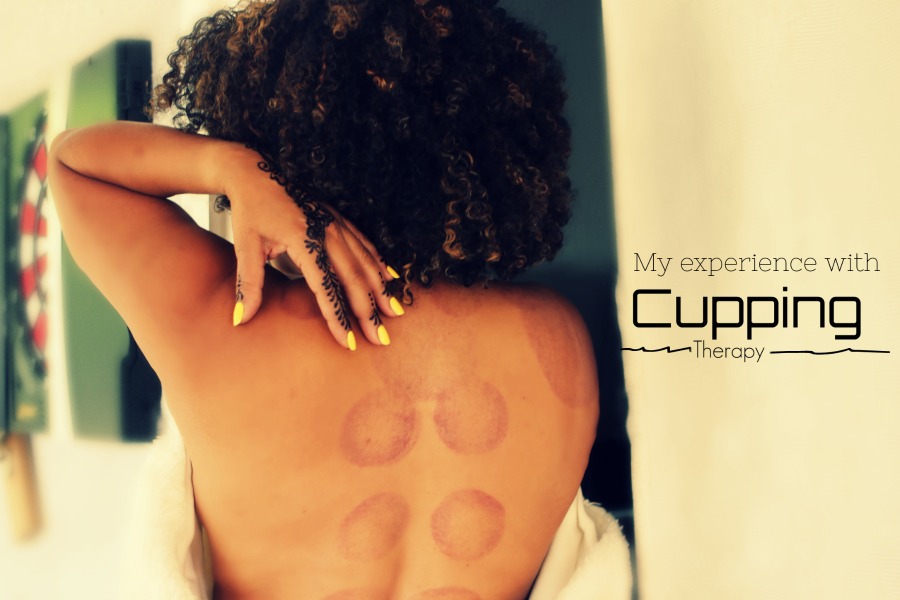 Cupping therapy is a trend right now, but it is definitely not new. At the same time, for me, it is totally new and I want to share my experience with cupping for lower back pain.
Cupping is an ancient therapy used by the Egyptian, Chinese, and Middle Eastern cultures.
If you follow me on Instagram you already know that I have been having terrible back pain that has forced me to be away from my normal activities, specially working out.
I tried:
Resting, which is the best in this case.
Acupuncture, which didn't help much.
I bought a comfort fit lumbar chronic back pain stretcher device with accupressure from Amazon. This is actually a good addition to my routine and I felt much better after using it every day.
Aleve tablets, to help me go though my day.
Memory foam lumbar cushion – premium lumbar support pillow lower back pain relief from Amazon. Another great addition to my home office chair.
Finally I was invited by Derma E to a beautiful event Zen In The Bev and they were offering the cupping massage. At first, I was afraid because of the marks and the pain I thought I would be in.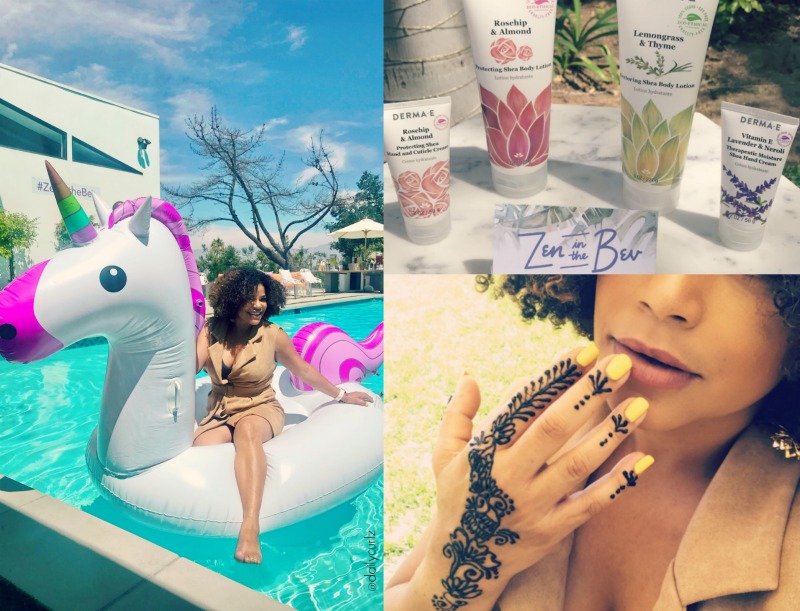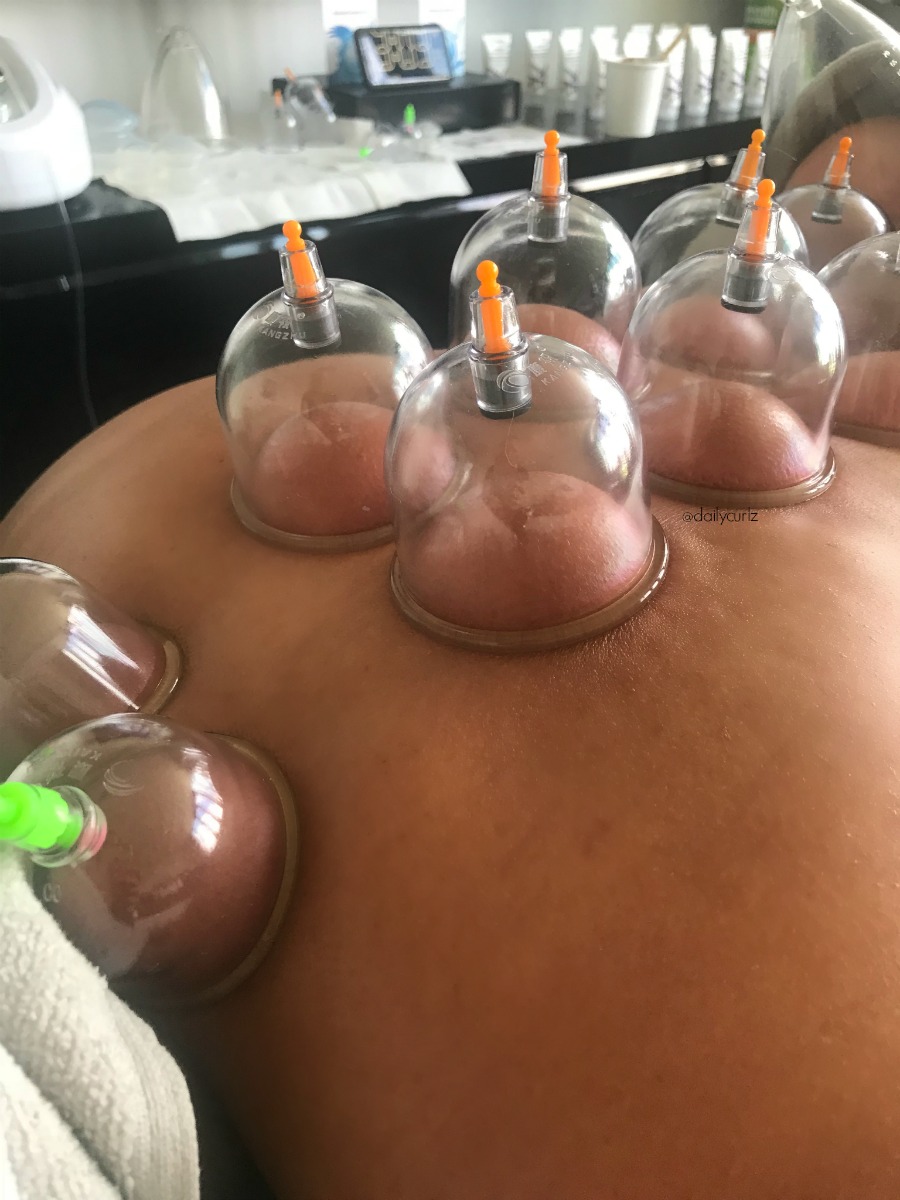 Small cups are attached to the skin by creating a vacuum underneath them. This sucks the skin upward into the cup. Just that.
My therapist April Demars (805-298-6273) was amazing, charming and gave me the confidence to not only get naked lol, but to go all the way with cupping and forget about the marks. I informed her about my lower back pain and she decided the areas to cup. She used both hand cupping and a machine that gives a different type of therapy.
The Pain? I didn't feel pain with the treatment, obviously my lower back was in pain, so it was a little sensitive when she put the cups on my back, but again, I had pain to begin with because of how tense my muscles were.
The vacuüm produced from cupping causes a localized expansion of the tissue. This facilitates a profound vasodilation reaction to increase circulation/blood flow to painful constricted areas. Increased circulation improves oxygen supply and cell metabolism, which reduces inflammatory (or toxic) substances."
My experience?
Right after my therapy, my lower back felt so much better. Actually, the whole experience is soothing and relaxing.
Would I do it again? Yes, actually I think I will add this therapy to my routine at least a couple of times during the year. I love to run and lift weights and as much I want to do this everyday, in reality, my muscles tell me otherwise.
As I write this I have no lower pain, but I do feel a little sore where the cups were placed.
Cupping therapy can be used in multiple places of your body to promote blood flow circulation, decrease swelling, and relieve pain, cold, rheumatism, relieve fatigue, cellulite and even to balance Yin and Yang.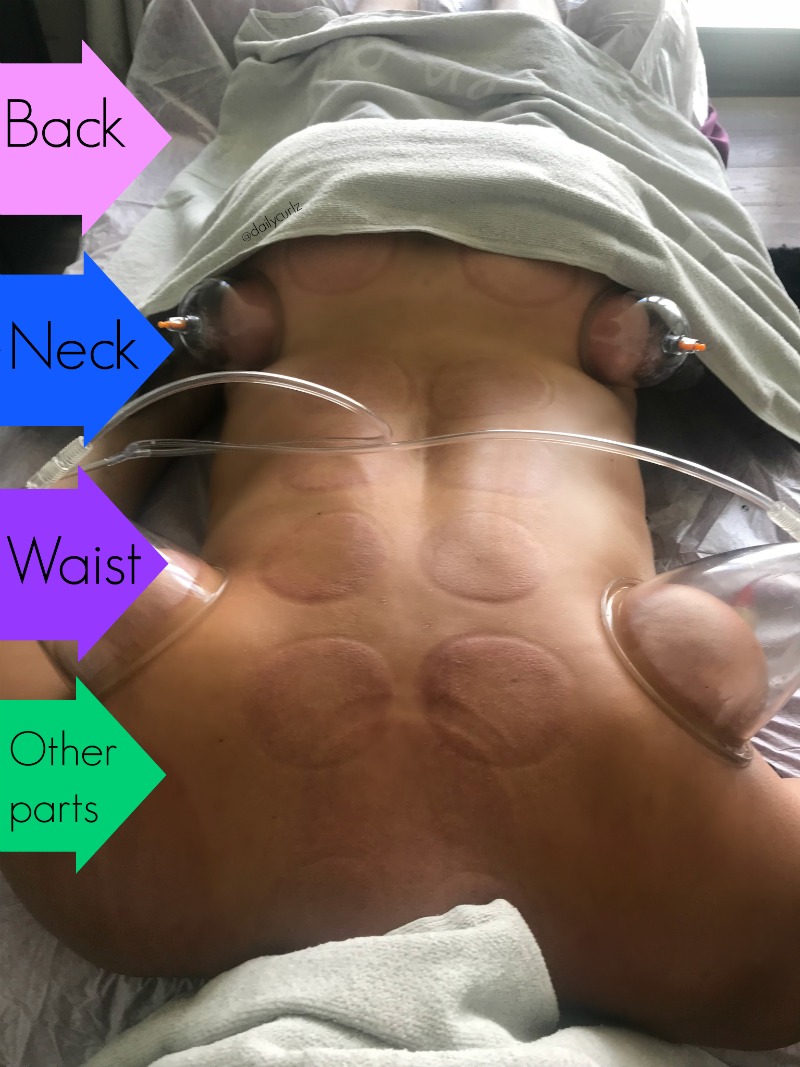 Este articulo esta disponible en: Español