Este articulo esta disponible en: Español
The Spring cabi Collection 2022 is here! I love spring season because for me, it feels like a new beginning; the weather changes and with that comes a new opportunity to refresh my life and my favorite part, my wardrobe. For some people, changes can be overwhelming and with so much going on our lives as busy modern women, the new spring cabi collection 2022 comes with ease.
The spring cabi collection 2022 has all your needs to upgrade your closet; it is vibrant, with exciting range of textures, patterns, and colors—from fearless florals, bold stripes, and authentic denim to lively greens, happy yellows, mythical blues, and playful pinks. The spring 2022 collecttion is full of life and perfect for this era of busy women with their personal styling service, virtual shows and a lot more resources that I love about shopping at cabi, and I am sure you will love too.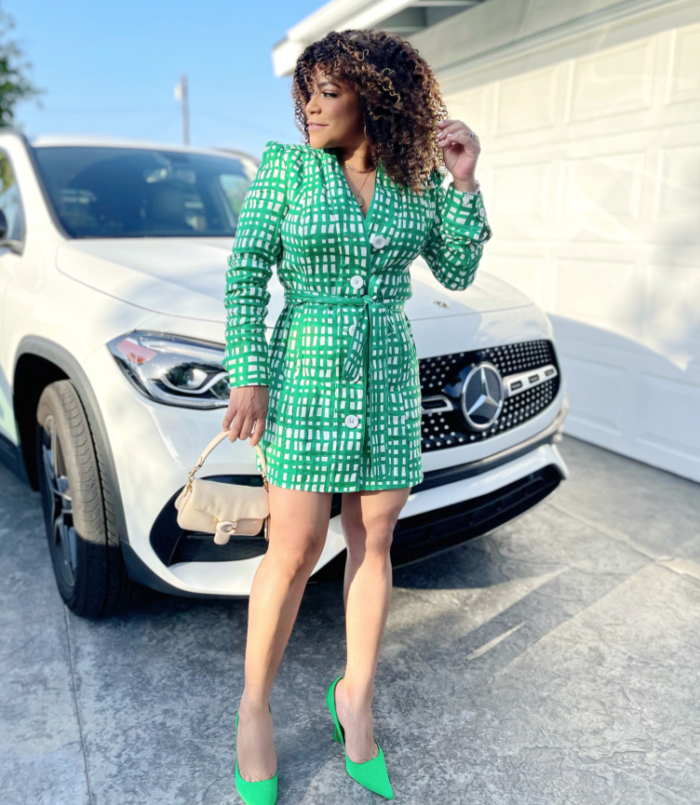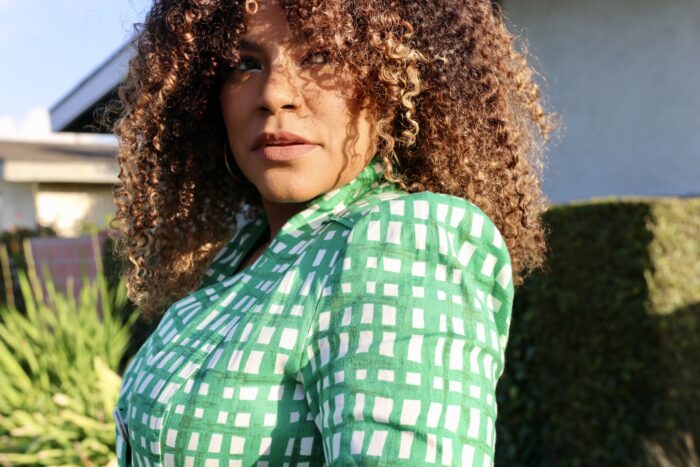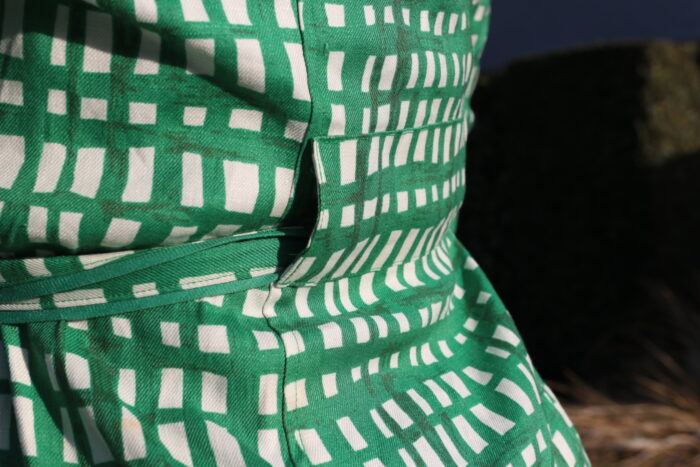 I discovered cabi last season and I love a lot of things about shopping there, but one thing that I can pin to the top of list is the versatility of their pieces.
Their pieces have countless ways to mix and match to inspire creativity and gives you the opportunity to make each element look distinctive, like this amazing CIRCUIT JACKET! Yes, it is a jacket.
The Circuit Jacket is just the perfect piece to express my above stament. It has a gorgeous pattern that you can dress up or down, wear as a jacket or like the popular trend "jacket dress". Plus it has pockets, yess pockets lol.
In this picture I was going to a more formal event so I decided to style it in a monocromatic look with green shoes and a neutral bag to keep all the focus on my jacket "dress". I can't wait to use it as a jacket with sneakers and jeans. The jacket is light and perfect to transition into summer but also to layer up and still use it during winter -versatility at its best. Tie it in the front or tie it in the back.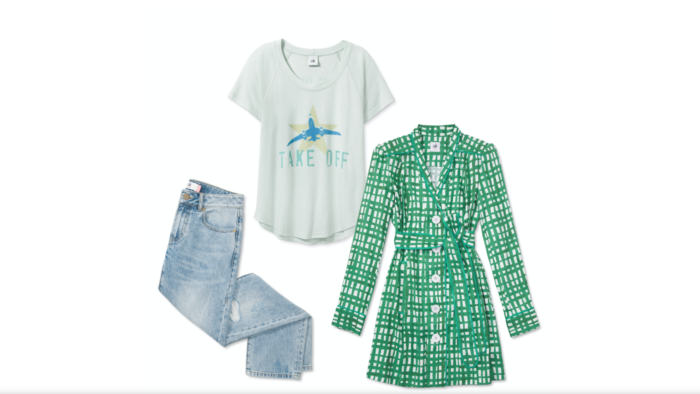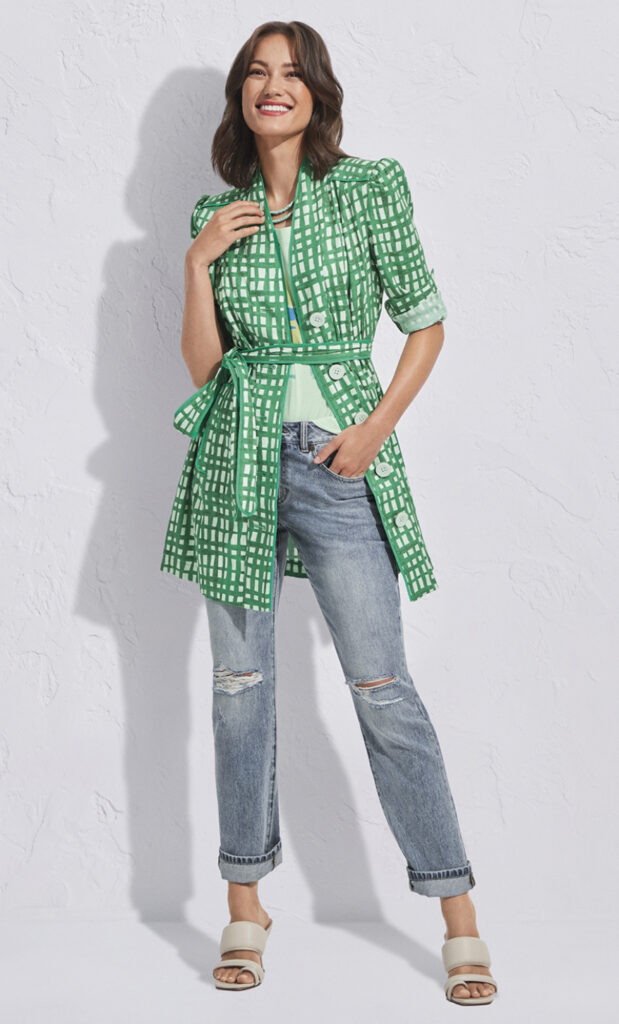 With warmer and longer days, it is time to pay attention to spring-summer fashion and on the cabi 2022 collection you will find the most beautiful and comfortable pieces to have fun, show your creativity and show your style. Click HERE to see all the amazing pieces they have for you, my personal stylist Jeralyn Cottam is super nice and is there to help you have a smooth transition between seasons.
Este articulo esta disponible en: Español