Este articulo esta disponible en: Español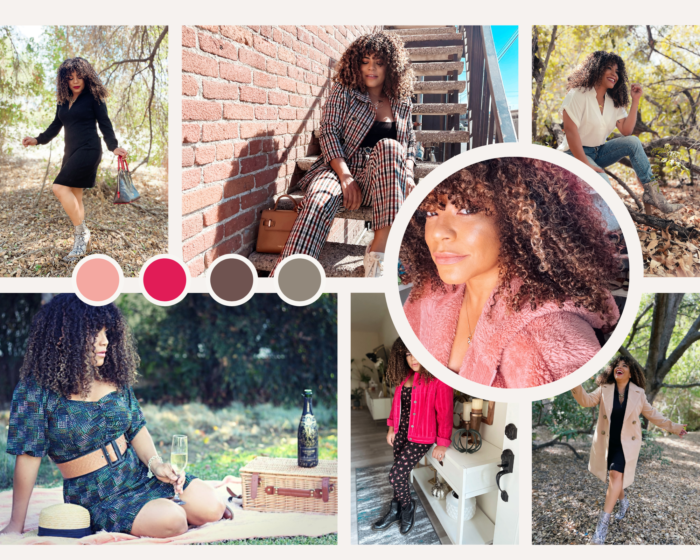 What to Expect at a Cabi Virtual Styling experience!
Yes, I went to virtual cabi Fashion Experience on cabi's specially designed online platform called Front Row and I will tell you all about it. 
If you have been following me for the last couple of months, you have probably seen me wearing a lot of outfits from cabi which I am in love with because of their high quality andunique pieces. I am not going to lie, it has been and still continues to be overwhelming to shop online because you are pretty much blind shopping. But, after my first box delivered from cabi, I knew that at least quality was not a concern for me.
My next concern was sizing, but surprisingly, with cabi this is also not a concern at all, because the size chart is on point. Plus, with free shipping available, you're pretty much covered on all bases.
In order to buy cabi pieces, everyone needs to have a cabi Stylist, which you can easily find through the website. You don't need to be in touch to buy the pieces, but you do get a local Stylist if you don't have one already whom you can ask questions and get styling tips from – and it's totally free! No extra investment comes with a Stylist.
If you want to take it to the next level, do a cabi Virtual Styling experience! In this post I will tell you what to expect -spoiler alert, I LOVE IT, I feel fancy!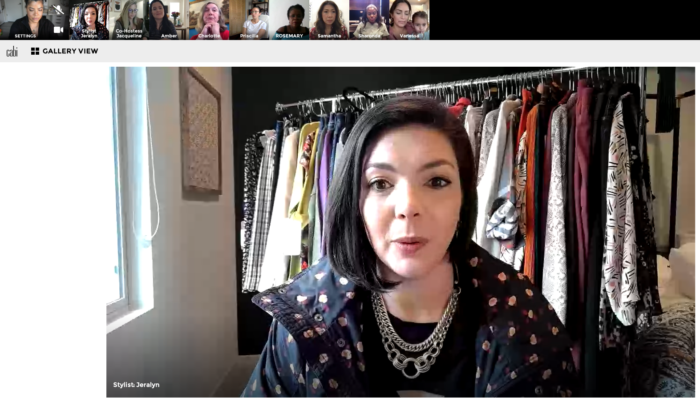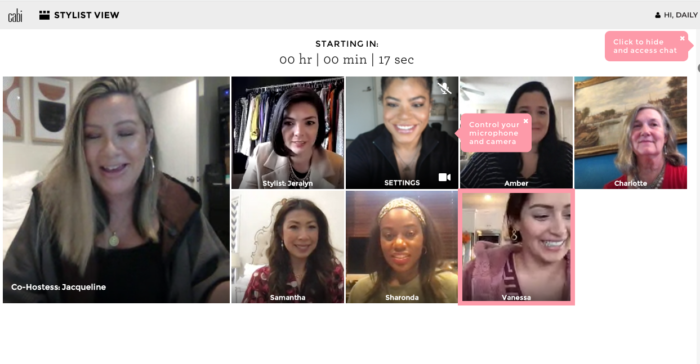 What to Expect at a cabi Virtual Styling experience ~ cabi Front Row! These shows are hosted by a cabi STYLIST, a real woman that actually wears and has all cabi clothing on hand. She knows every little detail about each piece.
What is a show room without a friend, right? I invited my friend Rosemary, we got on our respective laptops (with other cabi customers), and our cabi stylist started the show… while we all watched from the comfort of our home.
Our Stylist was Jeralyn who has been a stylist at cabi for YEARS and talks like a pro! We learned about cabi's up and coming trends, sizing, and of course, we got to experience a front row fashion show.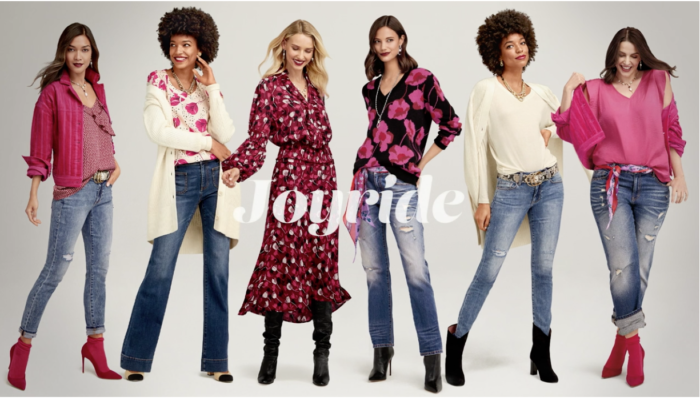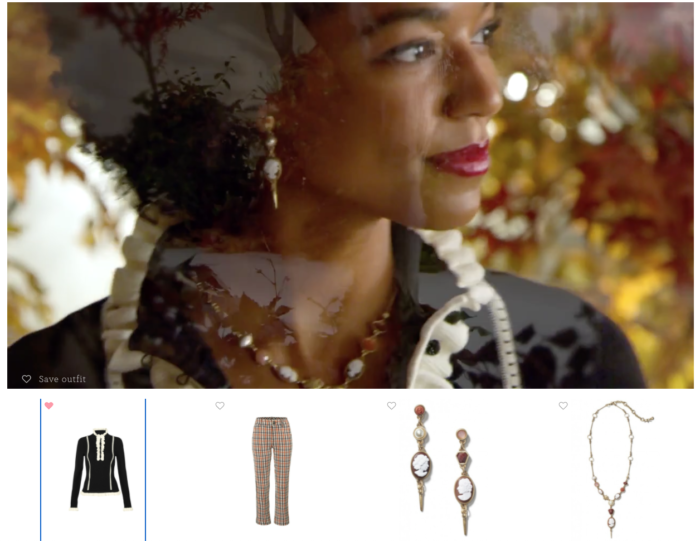 As you watch the show, you're able to "favorite/ heart" pieces in each collection to your profile. You just tap on your screen and ♥ your favorites, which are then automatically added to your favorites list on your account.
As you watch each collection you chat and interact with other attendees, and I love that you can ask questions and ask the Stylist to show you any item on camera.
After the presentations, I revisited my favorites (this was very hard, because I had a lot), made some edits, and added my final selections to my virtual shopping cart. I asked some more questions and our stylist showed us close-ups of the pieces so we could get a better look at the texture, weight, flow of the fabric, and the design of the garments. I ended up with the items below that I can't wait to show you how they fit on me. -Just click on the links to add it to cart.
Este articulo esta disponible en: Español