Este articulo esta disponible en: Español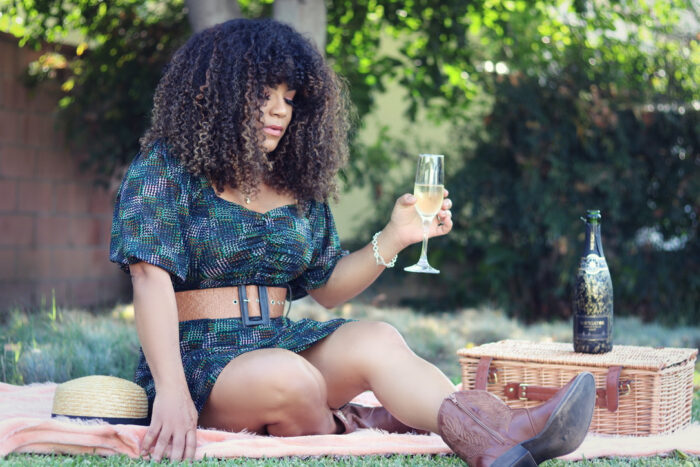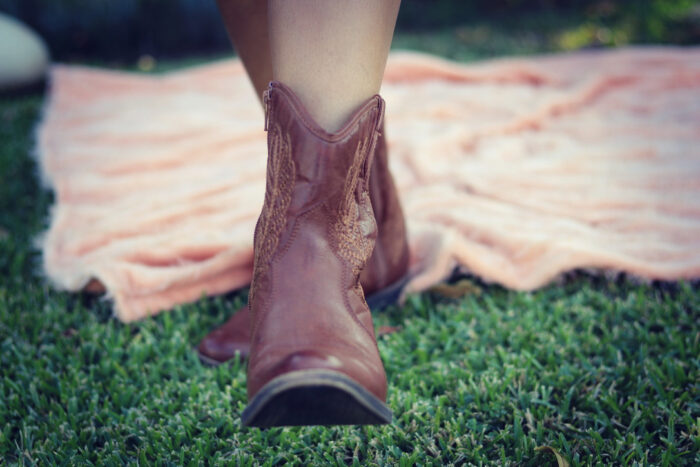 As an island girl, the concept of boots is something you only see in movies and TV shows and when it comes to cowboy boots, I thought it was only meant to be used in the country side -pardon me, I know better now. But how do you style cowboy boots in any season?
If you've recently scrolled through instagram, you may have seen many influencers and celebrities this summer of 2021 using cowboy boots. Pairing the Western-inspired shoes with pretty much anything like bikinis, denim, and dresses is very common; I felt that I was missing out, so I got myself a pair.
I was at DSW buying flip flops for the summer and I saw these beautiful Coconut by Matisse cowboy boots on sale – of course who is buying boots during summer? I was… The boots were sitting in my closet for months, I wasn't able to actually wear them. I mean I like to take risks, but boots in general are something that I am afraid to get wrong.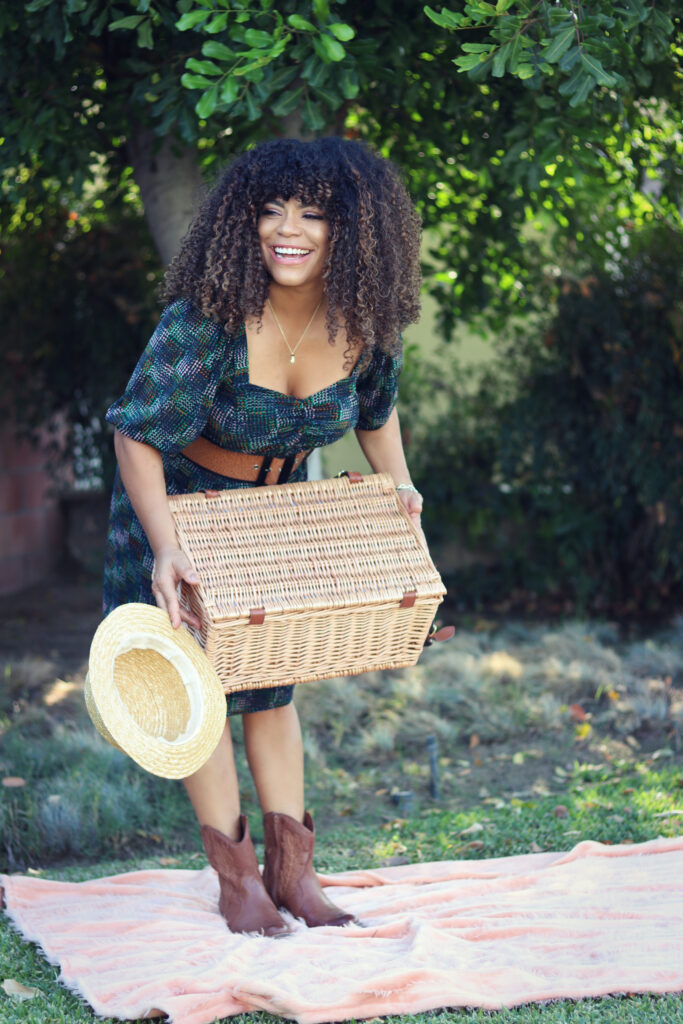 Taking advantage of this Fall caby collection with this multicolored Elaine Dress I finally got inspired to style my cowboy boots. The dress has a slightly A-line skirt that will twirl with your every move. It has a fitted bodice with full, three-quarter length sleeves and elastic shirring at the back for easy entry and the 3D print is just beautiful. I added a belt -because why not?
I felt really comfortable but also out of my comfort zone with this outfit which is what I have been trying to do lately. If you know me, you know I love me some pants, in fact there was a time when I never-ever wore skirts or dresses – that's a story for another post.
As I am getting older and wiser I am taking risks and having so much fun embracing what I have, I think that having natural hair has a lot to do in that change of mentality.
Here are more pictures and links you may need to the pieces I am using here.
Cabi Elaine Dress * Belt (similar) * Boots(similar) * Picnic basket Amazon * Boater Hat Amazon  * Necklace Ana luisa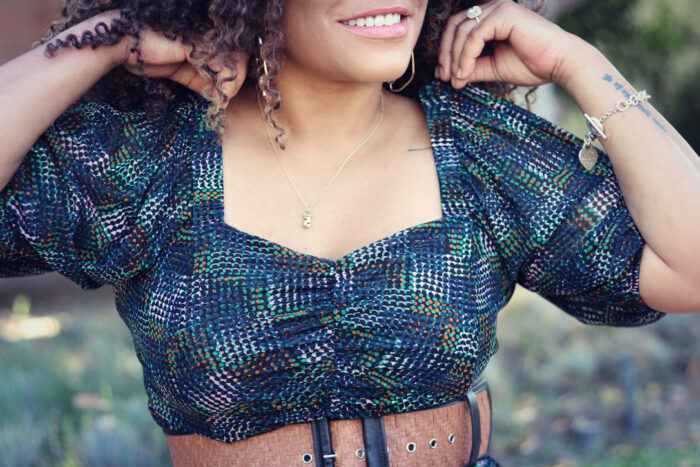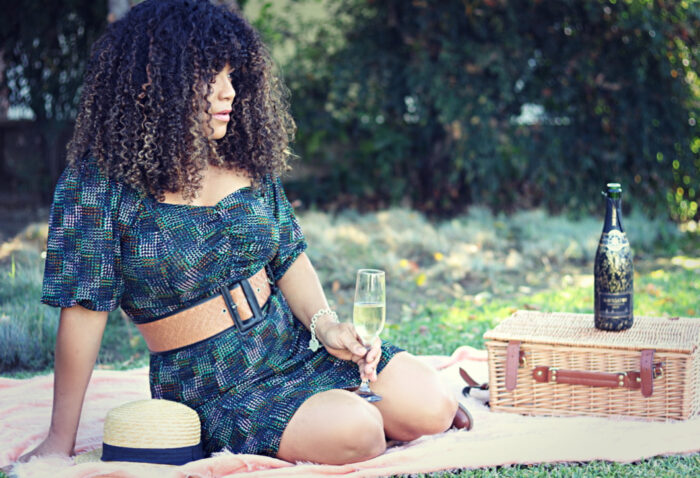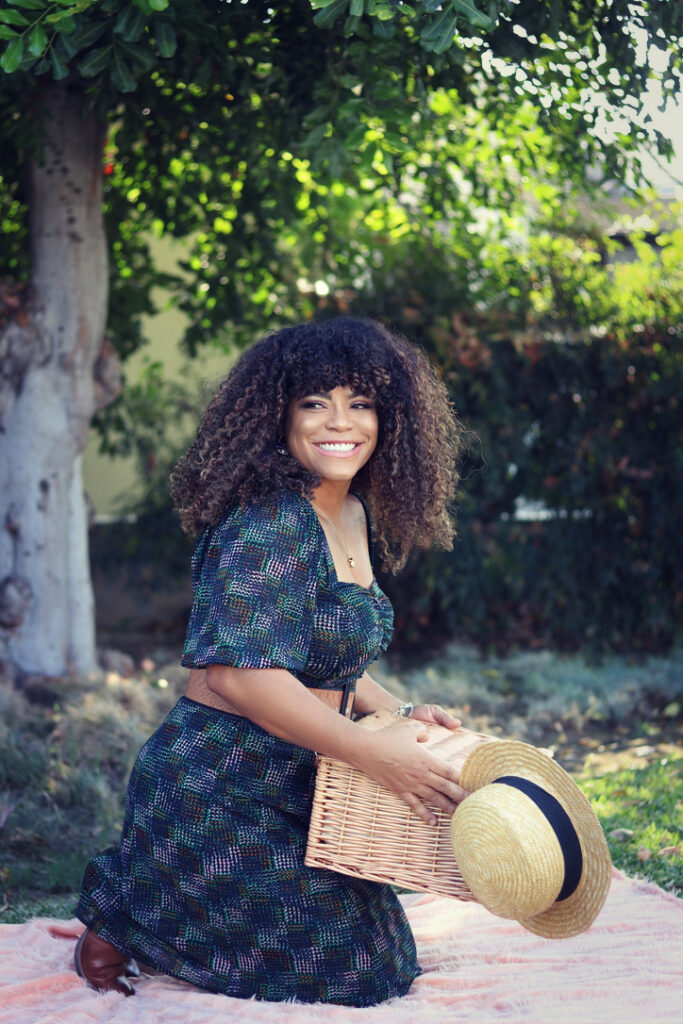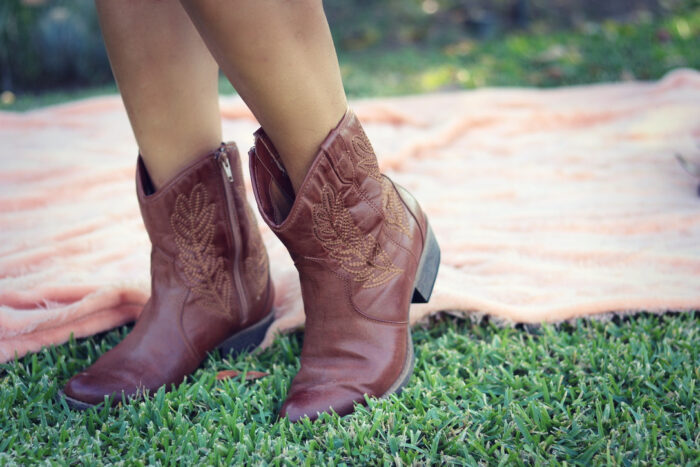 Este articulo esta disponible en: Español